The past 24 hours have seen positive performance in the crypto market, with many coins adding to their value after weeks of being stagnant. Though EOS leads the market with exceptional gains as high as 40%, there are other coins worth keeping an eye on as well. Both Ripple and Stellar have risen over 4%, and the intensifying competition between the two altcoins has many investors wondering which one will be the first to surpass the $1 mark soon.
New investment puts Ripple in the spotlight
Since Ripple (XRP) soared to a new all-time high above $3 in January, it has had trouble climbing back up above $1. Nonetheless, it is making plenty of moves that could bear fruitful results for XRP in the future. Over the course of the past few months, Ripple has secured its spot in headlines by announcing several projects and partnerships. One of the most notable recent developments is its ambitious plan to create a blockchain-powered payment app in collaboration with 61 Japanese banks.
In addition to working on XRP adoption, Ripple is also actively seeking investment opportunities to help propel it forward. Yesterday, Ripple announced a $25 million investment in Blockchain Capital, the oldest venture capital firm for the development of blockchain technology. Cory Johnson, chief market strategist at Ripple, said the company is looking for new, innovative ways in which XRP can be implemented and grow.
"A lot of people are going to develop things using XRP and because it sits or balance sheet, it will be helpful to use from a valuation standpoint. If somebody starts the next Uber or Instagram or Salesforce using XRP, that would be great for us."
These initiatives lead many analysts to speculate that XRP has the potential to reach $1 in the near future. At the time of writing, Ripple is trading at $0.51.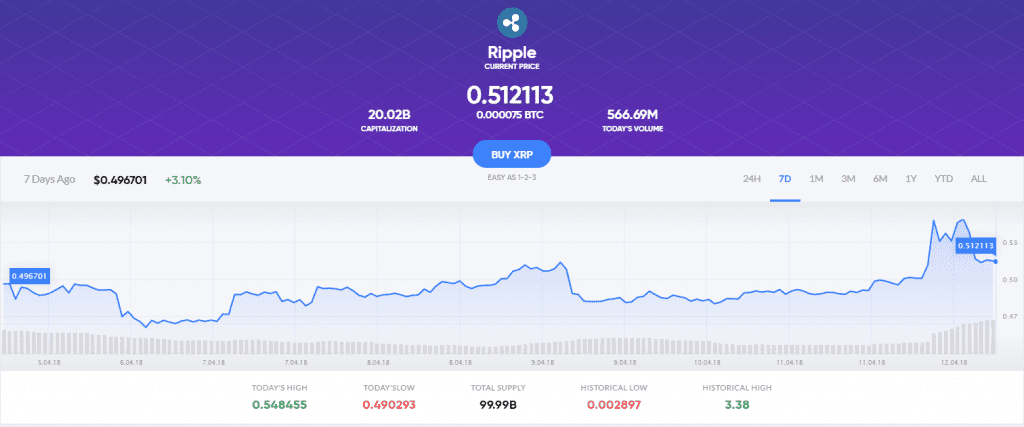 Stellar looks to overtake Ripple
Although Stellar (XLM) has not been in the spotlight as frequently as Ripple, it has been quietly making strides of its own. Firstly, it is important to note that Ripple and Stellar were created by the same person, Jed McCaleb, and both seek to provide cross-border payment solutions. After a rift with Ripple's board of directors, McCaleb left Ripple to start Stellar. A major difference between the two projects is that Stellar is considered a non-profit, decentralized organization, while Ripple is profit-focused. Furthermore, Ripple has repeatedly faced accusations of being too centralized.
At first glance, Stellar's $0.20 price might not seem impressive, but there is reason to believe it could soar to $1 this year. Like Ripple, Stellar also boasts a plethora of partnerships, including IBM, SatoshiPay, Mobius, and Hashcash. Another major move for Stellar was its announcement that it would be integrating the Lightning Network to improve security and scalability. Recently, Stellar became available for trade in Brazil, Chile, and Colombia.
As Stellar gains more popularity, it continues to demonstrate enormous potential. Moreover, it could prove to be a real threat to Ripple.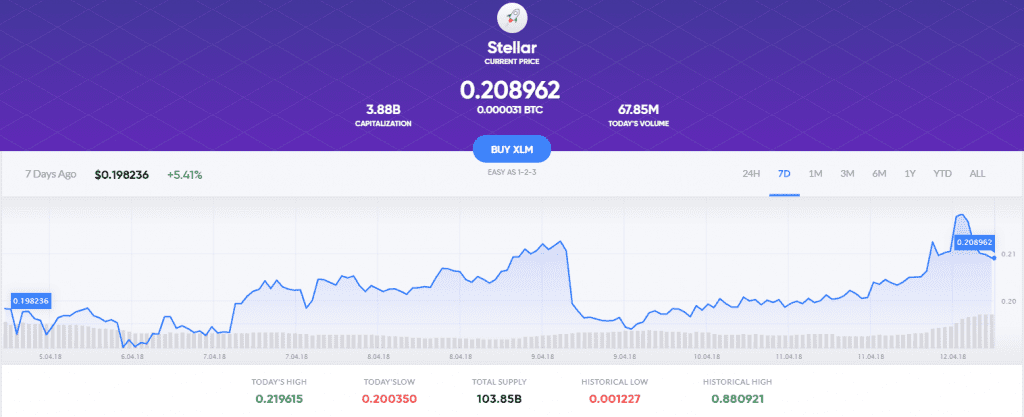 The race ahead
2018 is turning out to be a promising year for altcoins. Ripple and Stellar are putting forth the time and effort to stand apart from the crowd, and it appears their hard work is starting to pay off. At the same time, there remain many obstacles to overcome before they can reach previous highs. Nonetheless, both coins are certainly worth following as the market gradually begins make a comeback.
[cta_en link="https://iqoption.com/lp/ultimate-trading/en/?aff=88&afftrack=ripplestellar1204″ name="Trade crypto now"][/cta_en]