4 min read 
EOS has managed a strong comeback after reaching a low of $3.98 earlier this week. At the time of writing, EOS is trading at $7.09. Among the factors contributing to its skyrocketing price is news of collaboration with German fintech incubator FinLab AG, which has committed to funding the distribution of the EOS.IO platform.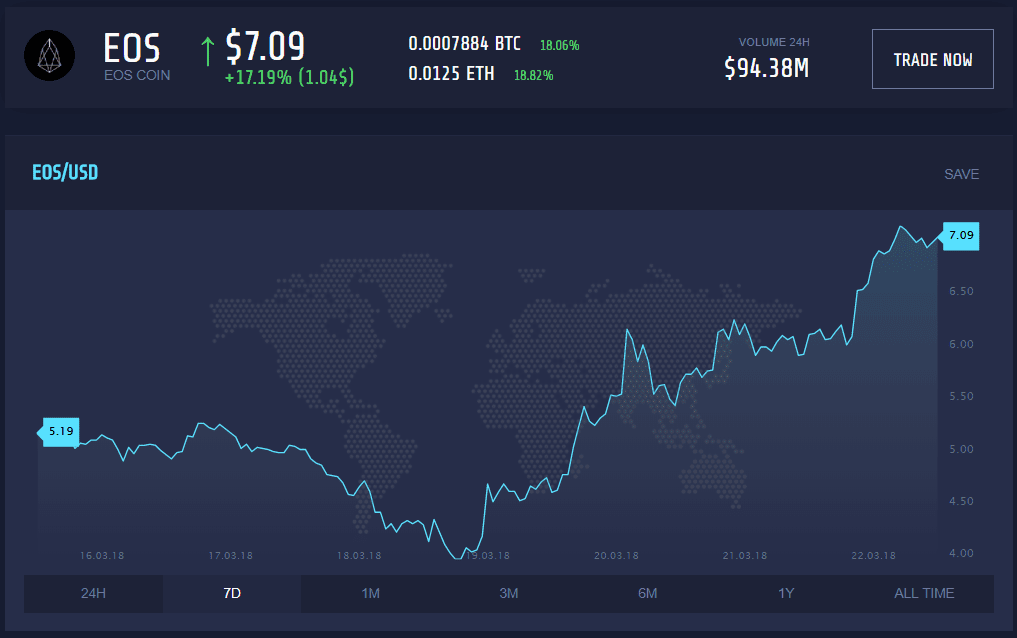 EOS briefly faces controversy
Created by Block.One, EOS is a blockchain platform enabling the development of dApps (decentralized applications). It is powered by Ethereum's ERC20 standard tokens and aims to provide a simple, scalable application platform accessible to all. EOS entered in the list of the top 10 ICOs of all time after securing $180 million last year.
Earlier last week, EOS experienced a sharp dip following an episode of the popular HBO show Last Week with John Oliver. Speaking about cryptocurrency, Oliver used EOS' ICO as an example of the rapid speed at which ICOs raise money. Oliver also brought up Block.one co-founder Brock Pierce, encouraging users to search "Brock Pierce Scandal" on Google, alluding to past lawsuits involving the former child celebrity.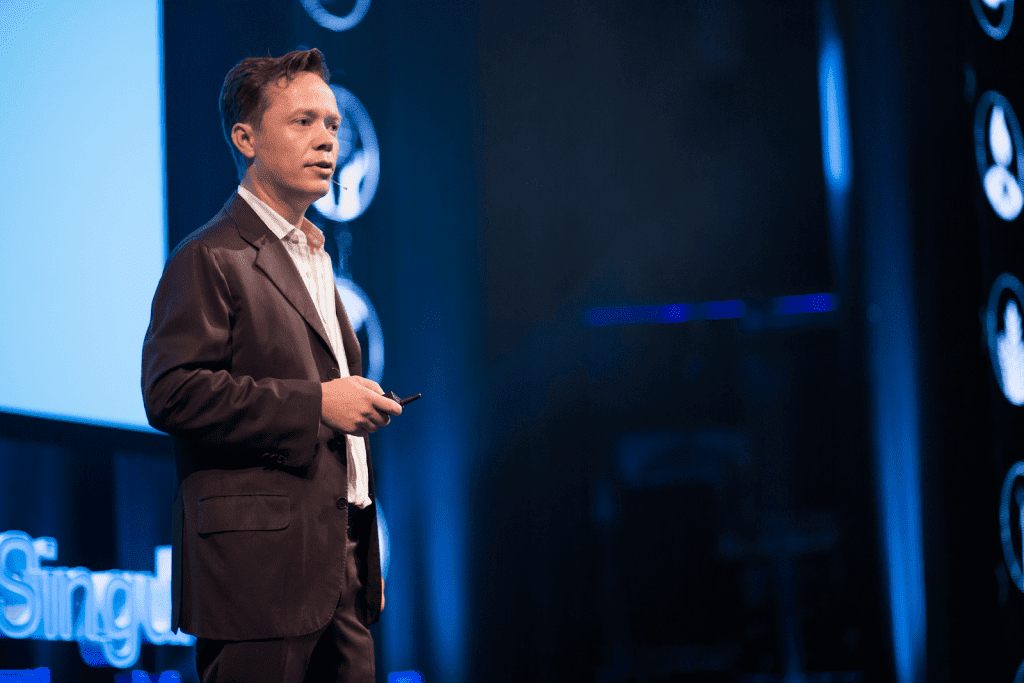 A day after the episode aired and began circulating on social media, EOS dropped by 7%. On March 14, the EOS team published a blog post stating that Pierce would be stepping down from his role as chief strategy officer.
FinLab AG will help develop EOS software
Based in Germany, FinLab AG is one of the largest investors in the European fintech sector. Yesterday, EOS announced that Block.one and FinLab AG signed a letter of intent regarding the formation and capitalization of a new $100 million fund to be managed by FinLab. As part of the agreement, FinLab will invest in projects that utilize the EOS.IO open-source software in hopes of further stimulating EOS.IO innovation.
According to yesterday's announcement, this is the third EOS.IO fund organized through the EOS VC partnership program. EOS also has partnerships with Tomorrow Blockchain Opportunities as well as Galaxy Digital, which is headed by former hedge fund investor Mike Novogratz.
Bright future for EOS
EOS seems to be setting itself up for more success in 2018. In addition to forming new partnerships, EOS released an update of its white paper. If it continues developing at this rate, EOS could see plenty of more price boosts in the future.
Trade crypto