3 min read 
The crypto market is on rumble again. Almost all the coins are losing, and the market leader Bitcoin is no exception. Still, Bitcoin holds above $224 billion in market cap. The trading volume of the coin is also good with more than $13.4 billion recorded in the last 24 hours.
Key Highlights
Bitcoin plummeted around 12 percent in the last 7 days and 4 percent in the last 24 hours
Many support levels tried to keep the prices up, but all of them ultimately failed


Technical Analysis
Bitcoin had a rough week. Though the coin strongly tried to recover, it ultimately ended up losing its value.
The coin started the week at a downward pace. Though initially, support was present at $13679 and $13000, resistances were also there at $14700 and $13900. In the midweek, the coin tried to recover its prices, but major resistance at $14450 ceased the upward movement and pushed the prices down. The coin again found support at $13260, but new resistance also formed at $14250, which again forced the coin in taking a freefall.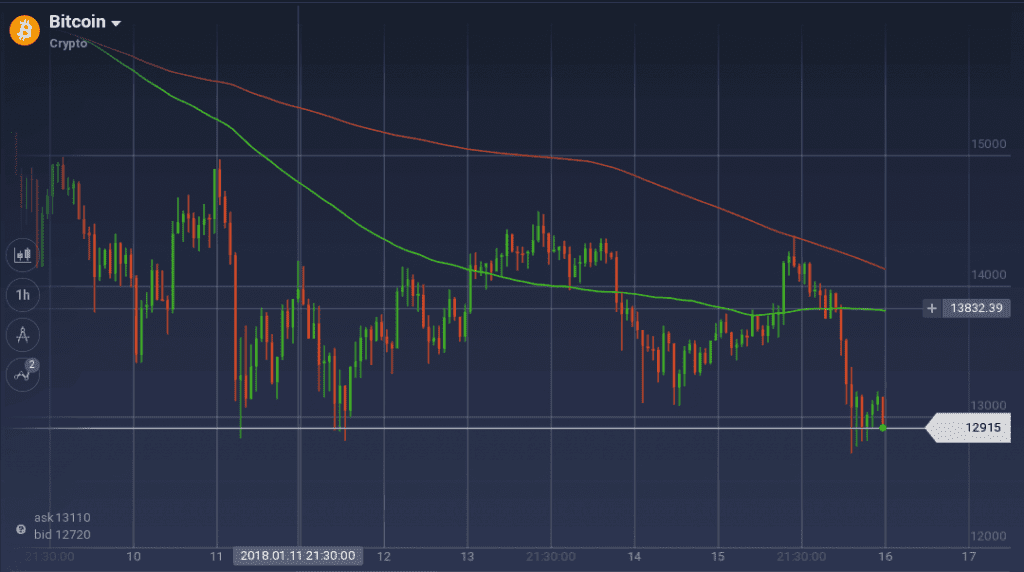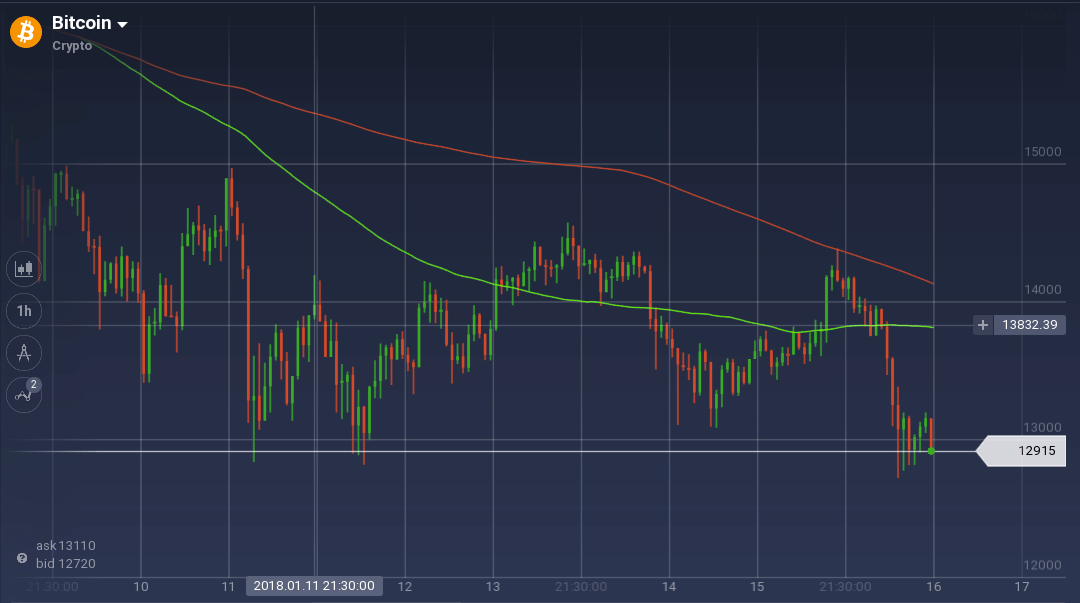 Because of the dominating downward pace of the coin, 100 SMA is running below the 200 SMA. This is indicating the possibility of the dominating bearish run for a while.

The technical indicators are also indicating the possibility of a bearish run. MACD is strongly running bearish and so is Stoch. RSI is currently at 31 percent moving downward.
Market Update
A lot is happening in the crypto market lately, both positive and negative. KFC Canada recently started accepting Bitcoin.
But Bitcoin's slow network and high fees is still a roadblock in the coin's progressive path. Last week, the North American Bitcoin Conference stopped accepting Bitcoin as payment for the sale of its tickets citing its delay in network and high fees as reasons.
Also, the news of the Chinese government banning the crypto mining business is also hitting the economy hard.  In South-East Asia too, the Central Bank of Indonesia warned its citizens against all cryptocurrency use.
Trade on BTC/USD now