4 min read 
The SEC surprised traders with a ban of Bitcoin Tracker One and Ethereum Tracker One, two ETNs pegged to the price of their underlying tokens. The ETNs, exchange traded notes, are similar to ETFs but are backed by a bank or business. The move is due to lack of clarity among market participants but does not mean the ETNs will no longer be tradable in the US.
"The Commission temporarily suspended trading in the securities CXBTF and CETHF because of confusion amongst market participants regarding these instruments."
The two vehicles have been available in EU markets for three years but were only recently listed in the US. The decision to list the ETNs was an end-run around the SEC's block of proposed BTC, ETH and cryptocurrency ETFs and may succeed if hurdles can be overcome. Resumption of trading is pursuant to FINRA rule 15c2-11 which governs when and how broker/dealers comply to listing requirements before securities prices can be quoted.
From FINRA – Rule 15c2-11 governs the submission and publication of quotations by brokers and dealers for certain non-Nasdaq over-the-counter equity securities. Specifically, the rule applies to a broker/dealer's initiation or resumption of quotations for such securities in any interdealer quotation medium, including the NASD's OTC Bulletin Board" and National Quotation Bureau, Inc.'s "Pink Sheets" ("pink sheets"). Pursuant to the rule, brokers and dealers are required to review and maintain specified information about the issuer of the security before publishing a quotation for that security.
The ban is in effect for ten days, at which time compliant broker/dealers will be allowed to resume listing the Tracker One ETNs. The catch is that President Donald Trump is now in the picture. According to SEC rules the President could extend the ban for a full 90 days.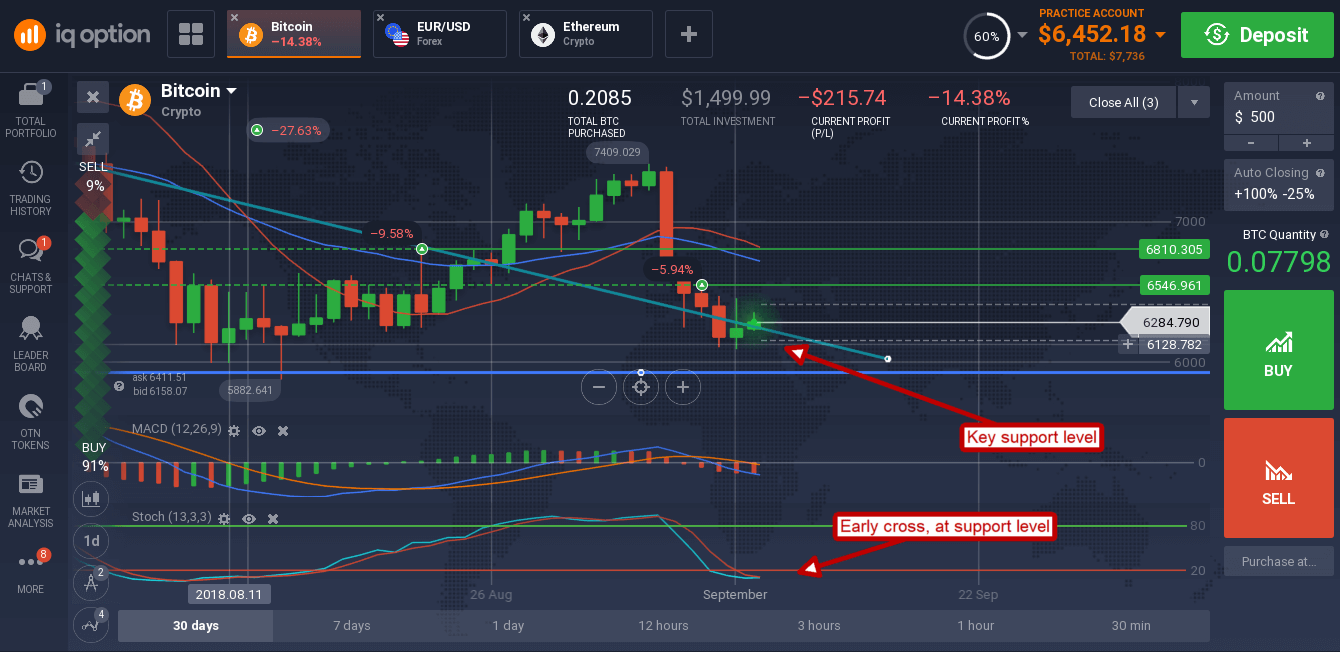 Bitcoin did not respond to the news much at all, the token was trading in a tight range near recent lows in the early Monday session. BTC/USD appears to have found some support near the $6,200 level and was trading above the long-term downtrend line at the time of this writing. The indicators remain weak but have begun to roll into bullish crossovers. A move up is possible if the market can regain its footing. If the token does move higher the first target for resistance is $6,400, a move above that would be bullish and likely go up to the short-term moving average.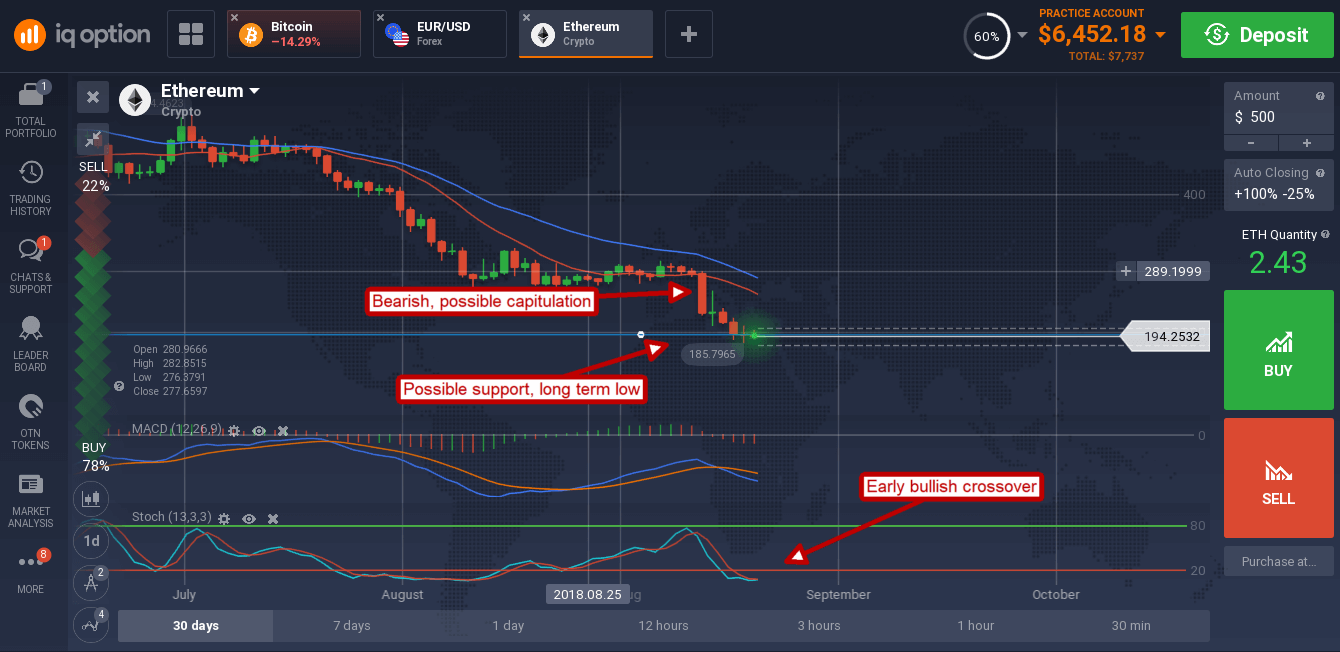 Ethereum's native token ETH is in similar position with one major difference, it is trading at new long-term lows where BTC is still above comparable levels. The token is showing signs of support at this level, but caution remains the name of the game for this market. Looking forward, ETH may experience positive catalysts in October as the Constantinople hard-fork comes to the main-net.
Trade now
NOTE: This article is not an investment advice. Any references to historical price movements or levels is informational and based on external analysis and we do not warranty that any such movements or levels are likely to reoccur in the future.
In accordance with European Securities and Markets Authority's (ESMA) requirements, binary and digital options trading is only available to clients categorized as professional clients.
GENERAL RISK WARNING
CFDs are complex instruments and come with a high risk of losing money rapidly due to leverage.
77% of retail investor accounts lose money when trading CFDs with this provider.
You should consider whether you understand how CFDs work and whether you can afford to take the high risk of losing your money.