7 min read 
Alphabet shares are represented by the tickers GOOG and GOOGL. Centered around Google search engine the company's business nowadays is not limited to it. The Internet giant offers a wide range of products and services — smartphones and cloud solutions included. Some of them are in no way connected to Google itself. Self-driving vehicles and universal Wi-Fi projects add to the company's growth prospects.
There are still several concerns that can negatively affect its future development. Growing traffic acquisitions costs and regulatory pressure the company is currently facing in Europe can potentially hamper growth. Both are neglected by the majority of long-term investors after taking a closer look at the company's fundamentals.
Growth prospects and Q2 results
Certain traders view the most recent depreciation of Alphabet shares as an opportunity to capitalize on caution, currently expressed by the stock market. The EU fine is very likely to be a one-time event, not reproduced by other countries, while traffic acquisition costs can be perceived as a development disease.
By focusing on the company's strengths, it is easy to understand why GOOGL shares have demonstrated an impressive growth of 19% since the beginning of 2017. Financial metrics reported by Alphabet tend to beat experts' estimates. Q2 2017 EPS of $5.01 beat analyst expectations of $4.49 by more than 50 cents, which is already a solid result by itself. More than that, year-on-year revenue demonstrated a 21% growth, being equal to $26.01 billion and exceeding estimates by more than $370 million.
A huge fine of 2.4 billion euros, imposed by the EU authorities, underplays the real growth rate of the American-based internet giant. If not for the fine, the company would have demonstrated EPS of $8.90 and net income of $6.26 billion (a 20 percent increase YoY). The fine, however, made difference to Google business practices and is not expected to hit the company any time soon — neither in Europe nor somewhere else. Each business in the Alphabet portfolio reported positive growth in the in Q2. Properties revenues grew 17.8 percent year-over-year, advertising revenues — 16.8%, other revenues — 42%.
Growth engines
Mobile search and YouTube advertising are the main engines behind company's recent growth. YouTube audience has reached 1.5 billion viewers this quarter, with an average user spending 60 minutes on the website per day. Mobile search generates ever-increasing revenues since Google is used as a default engine on both iOS and Android devices. 2 billion monthly Android users not only boost advertising earnings, but also contribute to the financial well-being of the company by downloading content through Google Play. Still a relatively young segment, cloud technologies grow at a pace that is almost too hard to believe. During the second quarter alone revenues from cloud technologies grew by 85%.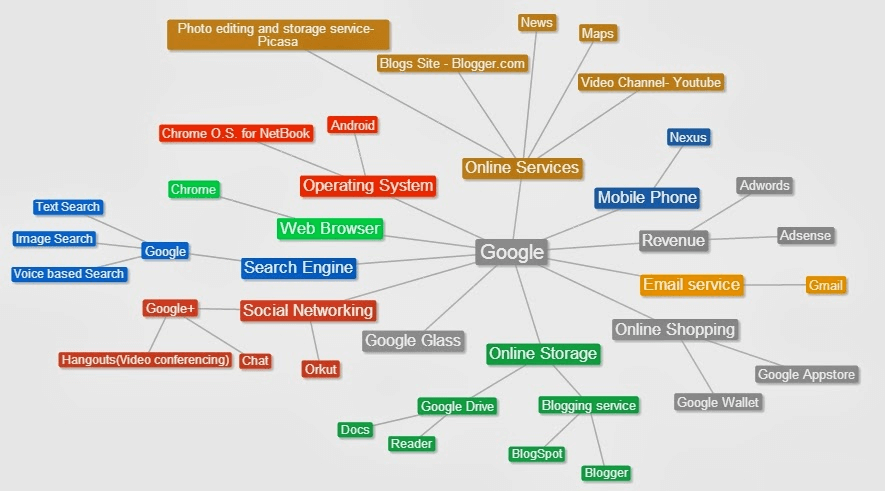 Stretched valuation?
Alphabet shares are traded at a premium. With a price to earnings ratio of 33.7 GOOGL and GOOG can seem like heavily overbought (according to conservative valuation models). But not when you look at the Alphabet's closest peers. Netflix and Amazon, two high-tech companies that demonstrate explosive growth, have P/E ratios which exceed 200. Quite a stunning difference when compared to relatively humble Alphabet results. Of all three companies Alphabet is also the only one to have a history of consistently improving earnings.
Another distinctive feature and competitive advantage of Alphabet is the company's ability to innovate and deliver new products and services regularly, keeping up with the technological trend. Hardware segment, though not as successful as the software department, can also boast decent growth potential.
Conclusion
Despite negative sentiment surrounding the company after the Q2 earnings report, Alphabet is well-positioned for growth in all the segments it currently operates. Innovative and financially sustainably business model set the company aside from its peers in the high-tech industry. GOOG and GOOGL shares are traded at a premium but compare favorably to companies like Amazon and Netflix in terms of price to earnings ratio.
Trade now