If there is a group of people interested in maximizing their trading potential it is the hedge funds. Created with the sole purpose of outperforming the market (still not always achieved), hedge funds are often used by the rest of the trading community as a reference. Let's take a closer look at the assets that the world's top hedge funds managers buy and sell right know. It will definitely help you come up with a couple of investment ideas.
The world's top 848 hedge funds have $1.6 trillion in long positions (buying) and $702 billion in short positions (selling). The overall outlook of the global economy seems to be positive.
As long as hedge funds constantly rotate their portfolios, the popularity of a particular asset will be expressed in a decrease/increase of its share in the overall portfolio. When it comes to company picks, there are a lot of names you already know.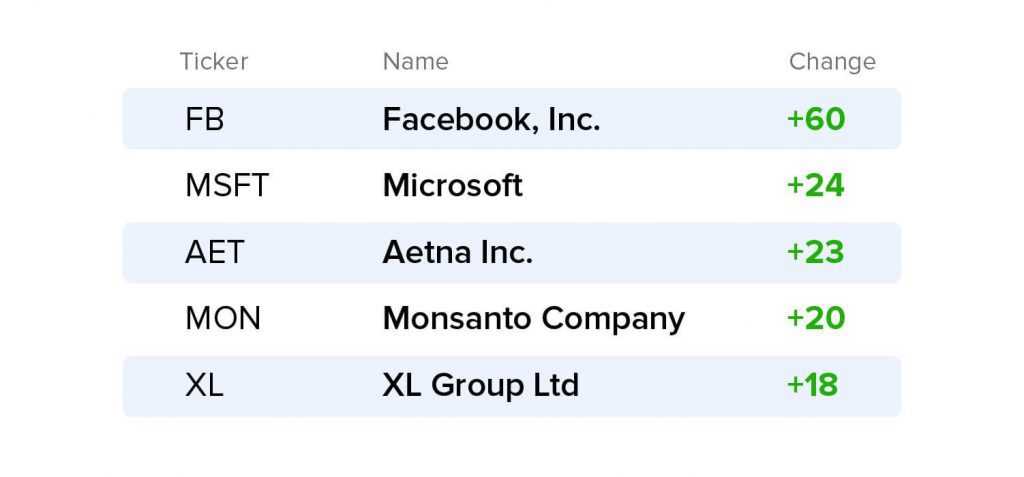 In the first quarter of 2018, Facebook won by a landslide, demonstrating a 60% increase. Microsoft and Aetna Inc. (an American healthcare company) came in second and third with 24 and 23 percent increase respectively. Monsanto and XL Group took positions #4 and #5, with an increase of 20% and 18%.
Companies with a decreasing share are not guaranteed to depreciate in the foreseeable future. However, the chances of that happening are higher than in case of the above-mentioned companies. During Q1 2018, Amazon.com, Inc. was an absolute leader in terms of losing, as its share in hedge funds portfolios collapsed 35%. Apple Inc. and McDonald's are going through difficult times, with their share contracting 22% and 20%. Finally, Citigroup Inc. and Schlumberger NV decreased 19% and 18% respectively.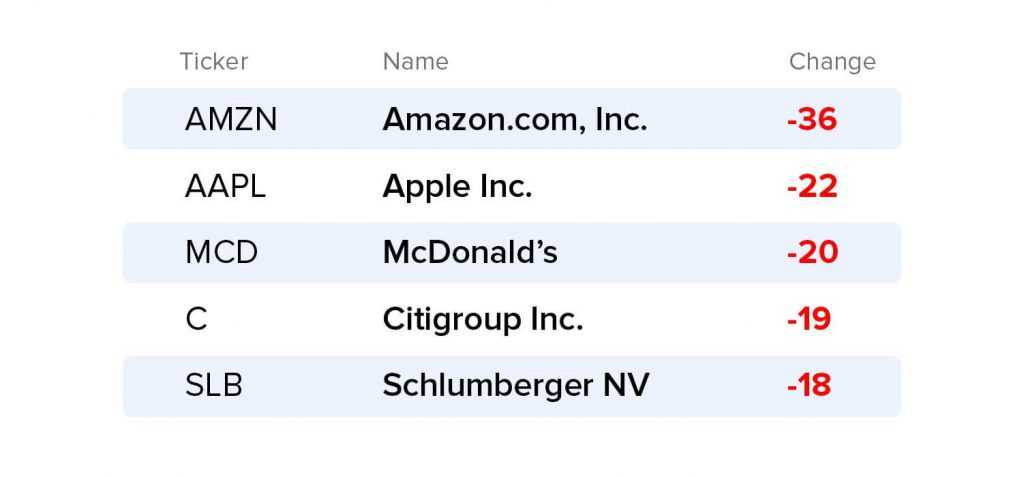 Now, when you know what the world's top hedge funds managers invest in, proceed to the trade room and use your newly acquired knowledge.
[cta_en link="https://iqoption.com/stocks/?aff=88&afftrack=hedge2305″ name="Trade now"][/cta_en]