4 min read 
Bitcoin broke above a major resistance line last month but has since stumbled. The token is off the recent high and indicators are pointing lower, but the outlook is still bullish. There are two reasons why the token will move up, and move up soon, if you want to know what they are keep on reading.
The outlook for Bitcoin is the number one (#1) driver of Bitcoin's price. When outlook is positive the price goes up and right now outlook is very positive for it and cryptocurrency. Not only is the public becoming more aware of what blockchain is, interest within the institutional investment community has never been greater. While developments at major exchanges like Coinbase (addition of new tokens, expanded access to institutional investors) have been supporting prices it is "what's coming next" that will move them higher.
In regard to Bitcoin what's coming next is the listing of an ETF on US exchanges. The SEC has still not authorized such a listing, but it is only a matter of time. The SEC's major issues center around investor safety and market manipulation, two issues they could easily solve with proper regulation. An ETF based solely on activity at US compliant exchanges would provide instant access to average investors, a market worth trillions of dollars, and help stabilize BTC price across the globe.
The next big news expected for Bitcoin will come mid-August. The SEC is expected to respond to a request by VanEck/SolidX requesting the listing of an ETF. The joint venture was proposed early July and has been opening to comment in the follow-on period. So far, the responses have been good but the expectation the SEC will approve the request are low. The SEC is not however expected to rule out the possibility, there are at least six other requests for BTC ETFs pending so any positive spin on the possibility of acceptance could be a catalyst for price movement.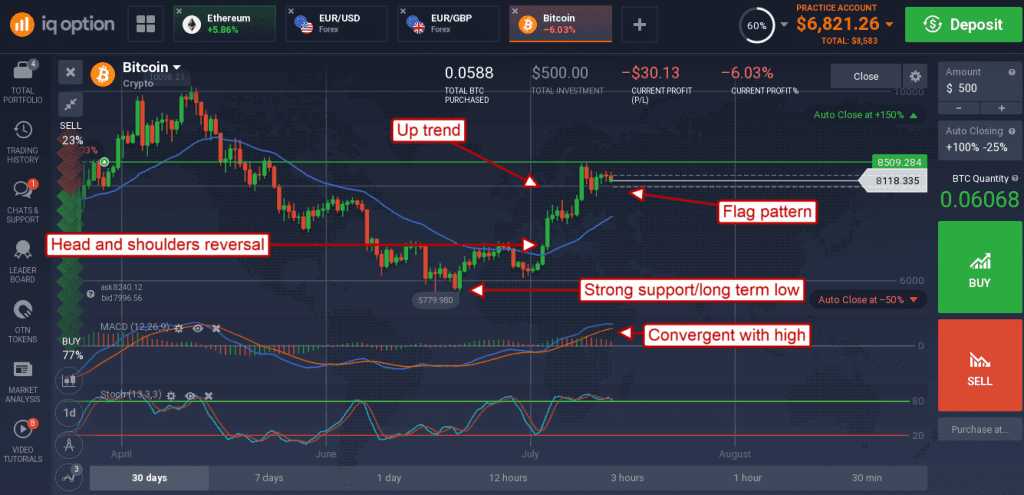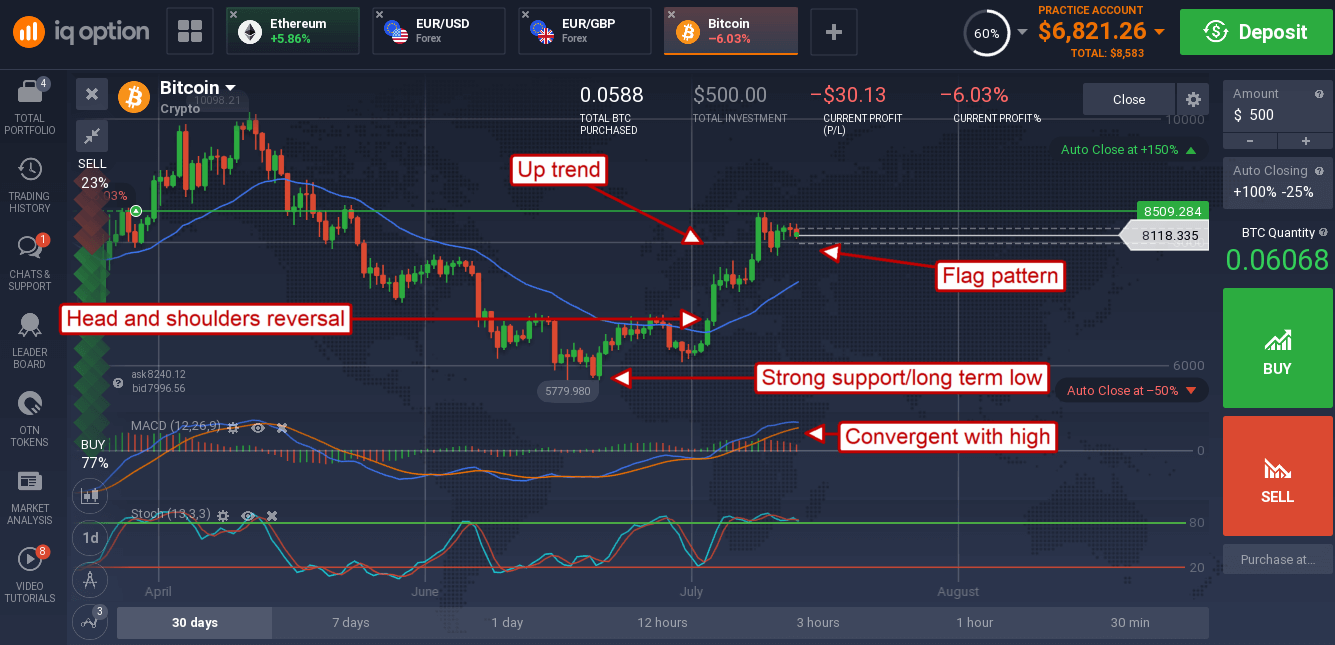 The technical picture is very bullish. The daily charts of BTC show a market bouncing from long-term support, a market that moved up to break an important down trend, and a market that is now forming a flag pattern. The flag pattern is one of the easier to spot and that is how it gets its name. It looks like the market has run a flag up a pole and is now waving it for all to see. This pattern, if confirmed, could easily lead to gains for BTC in the range of $2,500 (based on the height of the flag-pole).
Trade now