10 min read 
At a political rally in Phoenix, U.S. President Donald Trump threatened to shut down the federal government if Congress refuses to send him a spending bill that funds the U.S.-Mexico border wall on which he staked his presidential campaign. Trump, a Republican, laid the blame on Democrats for the lack of construction money. Democrats responded, in essence, "make our day." With funding for the government running out Sept. 30, the U.S. facing a separate deadline to raise the nation's debt limit, and Congress not due back from recess until Sept. 5, the next six weeks could get very bumpy.
Estimates range from $8 billion to $40 billion, depending on whom you ask. Trump estimates that the wall can be built for a figure ranging from $8 billion to $12 billion, and his first budget requests up to $2.6 billion in fiscal 2018 toward planning, designing and building it. Congressional Republicans said they expect it would cost from $12 billion to $15 billion, based on what it cost to build existing border fencing.
According to Reuters, an internal Department of Homeland Security report said the wall could cost up to $21.6 billion. Independent estimates have been much higher. A study published in the MIT Technology Review said a 1,000-mile wall would cost from $27 billion to $40 billion. The study estimated $8.7 billion for concrete, $4.6 billion for steel and labour costs at $14 billion to $27 billion.  Expect a weaker US-Dollar.
Uber: Good 2nd quarter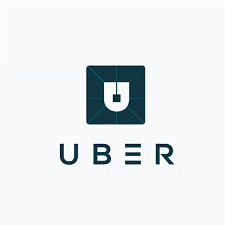 Recent scandals done little to deter people from hailing an Uber for rides. That became clear on Wednesday, when the ride-hailing company shared its latest financials with investors. According to the disclosures, Uber's gross bookings continued to increase in the second quarter, while its losses narrowed. Trip requests from riders also more than doubled over the past year. The numbers were a reminder of how much people have grown accustomed to using Uber as a transportation option, even as the company is grappling with multiple challenges.
In June, Travis Kalanick resigned as Uber's chief executive after accusations that the company had become a hotbed of sexism and bullying. Benchmark, a major shareholder, has spent the past few weeks clashing with other Uber investors as it tries to oust Mr. Kalanick from the company's board. Yet while some investors and outsiders have expressed concern that Uber's business was in jeopardy because of the internal dysfunction, Wednesday's results showed a positive trajectory for the business. In the second quarter, Uber's gross bookings rose to $8.7 billion, up 17 percent from the previous quarter.
Uber's adjusted net revenue — or the amount of money earned after paying out its drivers — jumped to $1.75 billion from $1.5 billion over the same period. Ride requests increased 150 percent from a year ago, though Uber did not disclose the number of rides requested. Losses narrowed to $645 million from $708 million in the previous quarter, or about 14 percent less than a year earlier. While Uber executives have historically been willing to spend billions of dollars to plow into new markets around the world, some of that spending has been reined in over the past year in countries like China and Russia.
Draghi: Here for a surprise?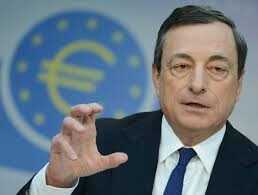 The annual central bank meeting at Jackson Hole, Wyoming is again upon us. Running from today until 26th. This talking shop for central bankers and other invited thought leaders has heralded some market-moving surprises in recent years. 2017 may be no exception. The risk of a surprise that will roil the markets is only increased by the fact that the build-up to the start of the symposium has seen attempts to play down the possibility of such an eventuality.
The risk is that markets are caught napping. ECB President Mario Draghi will be attending the symposium for the first time in three years. His attendance was announced as far back as July 13 and had raised expectations that the ECB chief had booked his slot early with the intention of saying something significant on policy. After all, on his last visit in 2014, Draghi stole the show with an unscripted comment about low inflation in the euro zone that proved, some months later, to be the precursor to the ECB's adoption of additional ultra-accommodative monetary policy measures in the form of large-scale asset purchases.
Progress on Brexit Questioned as Bill Still Unresolved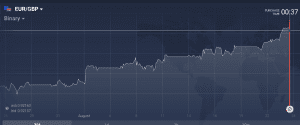 Brexit watchers doubt whether the U.K. has done enough to convince the European Union to allow trade talks to start as soon as October. Despite a swathe of policy documents, with a new one on data protection scheduled for release on Thursday, analysts say Prime Minister Theresa May's government is still hazy on where it matters most to the bloc. "It remains unlikely that enough progress can be made to move on to the future EU-U.K. relationship anytime soon," said an Expert. "Despite the position papers, the U.K.'s preferences for the future relationship remain vague, and progress on key divorce items has been limited."
That's not to say the U.K. hasn't made some concessions. On Wednesday it accepted EU law will have sway in Britain even after Brexit, potentially smoothing the way for deals on citizens' rights and commerce. By seeking a transition for after March 2019 it has also dropped threats that "no deal is better than a bad deal." The problem is that while May is fixated on future relations the EU is concentrating on settling the terms of separation such as the Irish border, giving protection the Europeans living in the U.K. and the divorce bill. Only when "sufficient progress" is made on those topics will the EU acquiesce to moving on. The danger is that the U.K. is deemed not to have caved enough and time is not on its side. Not good news for the British Pound.
Events to watch today:
9.30 am – UK GDP (Q2, 2nd estimate): no change to previous estimate of 0.3% growth QoQ. Markets to watch: FTSE 100/250, GBP crosses
1.30 pm – US initial jobless claims (w/e 19 August): expected to rise to 236K from 232K, which would be the 129th week that the number has been below 300K. Markets to watch: US indices, USD crosses
3 pm – US existing home sales (July): expected to fall to an annual rate of 5.4 million. Market to watch: USD crosses
All day – Jackson Hole
Trade now