4 min read 
Bitcoin price broke below $7,500 in early Wednesday action but the reason isn't clear to all.
The Bitcoin price plunge is South Korea to blame
Bitcoin prices fell hard in the overnight Tuesday/Wednesday session. The worlds reserve cryptocurrency broke below the $7,500 level in a move that could lead to a much larger decline. Naysayers are pointing to a recent move by South Korea as the cause although not all traders agree. South Korea has recently issued a warning it would end tax benefits for cryptocurrency exchanges as regulators fear much of the country's trading volume is tied to money laundering.
"While crypto markets have seen rapid growth, such trading platforms don't seem to be well-enough prepared in terms of security. We're trying to legislate the most urgent and important things first, aiming for money-laundering prevention and investor protection. The bill should be passed as soon as possible."
In other news, South Korea is also cracking down on an ICO they perceive could be used to defraud customers. The Shinil Group, a Seoul based deep-water salvage group, claims they have found the Dmitri Donskoy, a WWI era Russian warship allegedly containing billions in gold. The Shinil Group, to promote their own cryptocurrency, advertised to investors they would be paid back for their investment with gold from the ship. The South Korean regulators are concerned because there is no clear evidence the ship contains any gold at all, or that the Shinil Group will be able to recover it if there is gold aboard.
HitBTC goes offline
Yet another concern for BTC investors, and possible catalyst for BTC's selloff, is the shutdown of HitBTC. HitBTC is one of the world's largest Bitcoin exchanges and was forced to go offline due to hardware issues. The company says all client funds are safe, but it will be some time before they are able to resume operations. HitBTC is a Hong Kong based exchange.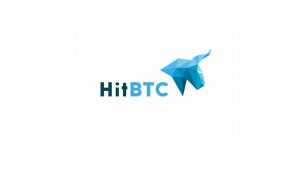 Meanwhile, despite the cause for BTC's selloff, professional investors view the weakness as a buying opportunity. The technical picture remains bullish and there are a few growing catalysts. On the one hand the SEC is drifting ever closer to approving a BTC ETF however far off it may still be, on the other hedge funds like Scalar Capital, and exchanges like Coinbase and eToro, have opened the doors to institutional investing. Scalar Capital reports raising more than $12 million dollars from well-known investors while both Coinbase and eToro report massive interest (and participation) from institutional class investors.
Bitcoin is forming a classic bull-flag pattern. This most recent sell-off has brought price to the bottom of the near-term range where it has confirmed support. Support is the combined downtrend line and short term moving average and should produce a strong bounce.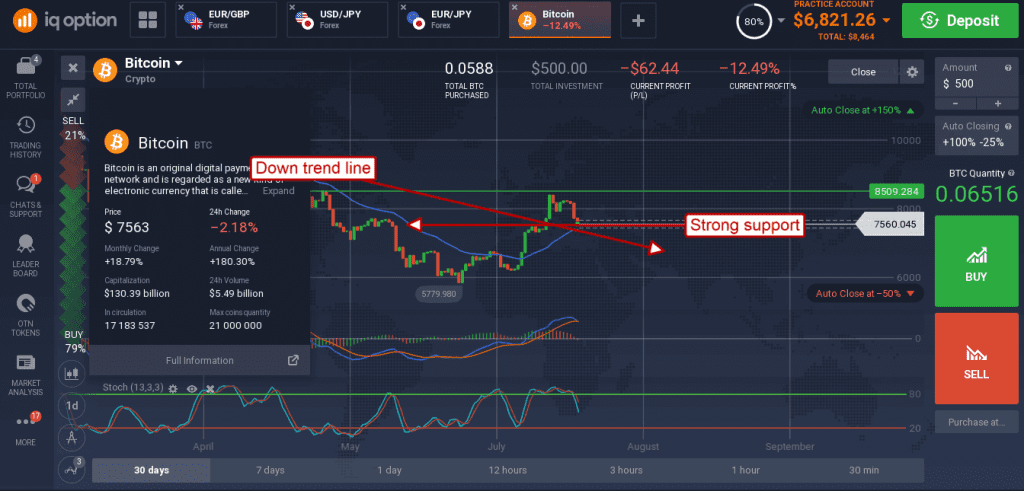 A move up would be bullish, a move above $8,000 would signal upward movement with targets at $10,000 and $12,500.
Trade crypto