NEO has lost its place in the top 10 largest cryptocurrencies as of today, but it's still a blockchain project that deserves our attention, especially due to its potential. The token is fluctuating at around $40, a bottom level that was last seen at the beginning of December 2017. Some might consider this a struggle amid a general market correction, but why not view this as a discount price given that NEO is one of those projects that is here to stay?
In the following lines, we'll shortly review the "Chinese Ethereum," as NEO is often called, and will try to understand whether this cryptocurrency is worth our money.
NEO's History and Mission
NEO is a blockchain-oriented project and company founded in 2014 as AntShares (ANS) by Da Hongfei and Erik Zhang. Two years later, the two Chinese established a blockchain firm known as OnChain, which offered blockchain solutions to ANS. Last year, ANS rebranded to NEO Smart Contract Economy, and the entity became an independent company that had a distributed ledger technology (DLT) network and a cryptocurrency with the same.



The goal of NEO is to generate proper conditions for a smart economy, where users will be able to trade digital assets based on proof of ownership and digital ID, the latter one relying on fingerprints, facial recognition, voice recognition, and SMS among others. NEO is a blockchain system similar to Ethereum in the sense that it allows members to create smart contracts and decentralized applications (dApps). Besides, it lets you leverage smart contracts to tokenize digital assets.
To fix the major problems encountered with Bitcoin and Ethereum, as the first one is slow and energy-demanding while the second one can easily end up in forks, the team behind NEO decided to rely on an innovative consensus algorithm known as Delegated Byzantine Fault Tolerance (dBFT).
NEO claims that its blockchain can handle more than 1,000 transactions per second, and the team hopes to push this figure to 10,000.
NEO Blockchain
As mentioned, NEO operates on the more sophisticated dBFT algorithm. Besides, it boasts several features that support it on its way to become a smart economy:
NeoContract represents the primary function and is applied to create smart contracts. Many call this system Smart Contract 2.0, as it is even more efficient than Ethereum. The feature relies on three elements: Neo Virtual Machine (NeoVM), InteropService, and DevPack.
NeoVM and DevPack allow NEO blockchain to be compatible with existing programming languages like C, C++, Java, Phyton, Visual Basic, .Net, and more – it is a dream come true for many blockchain developers.
NeoQ is a cryptographic feature that guarantees the system is resistant against quantum computer-based attacks.
NeoFS is a file storage mechanism that resembles peer-to-peer system Dropbox.
NeoX is a feature to permit operations on various blockchains. However, the system is not live yet.
Besides its smart contract feature, NEO's blockchain allows the creation of two types of digital assets (global assets and contract assets) and integrates the X.509 digital identity standard for digital identity.
A Look into NEO's Tokens
NEO operates with two tokens at once – NEO, formerly known as Antshares (ANS), and GAS, formerly known as Antcoin (ANC). NEO is a token to be used in voting and making relevant decisions related to the network, while GAS is a token that fuels the blockchain and smart contracts. NEO holders can get rewarded in GAS.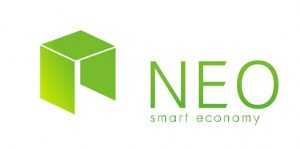 In 2016, NEO carried out its initial coin offering (ICO) selling 50 million NEO tokens out of a total market supply of 100 million. The other half of the coin supply was locked by the NEO Council until October 16, 2017, as it was reserved to support NEO's long-term development and projects. Starting with October 16, 2017, NEO injects 15 million coins each year, so we have a circulating supply of 65 million coins as of today. Here is how the initial locked half was distributed:
10 million NEO are reserved for NEO developers and the NEO Council;
10 million NEO are allocated to support developers within the ecosystem;
15 million NEO should reach NEO auxiliary projects;
15 million will be reserved as a contingency.
As mentioned in the intro, NEO, whose smallest indivisible unit is 1, is trading near $40, down 67% from the level recorded a month ago.
Use Cases and Partnerships
NEO use cases are diverse thanks to the flexible nature of smart contracts and blockchain in general. The smart contracts can be used in any type of negotiations and blockchain applications can be implemented in many industries, from finance to supply chain.
NEO's sister company OnChain is collaborating with behemoths like Alibaba, and even with agencies of the Chinese and Japanese governments, so people behind the project have solid connections.
Last year, NEO partnered with Microsoft for several projects and events, including Dev Competition and the blockchain programming training.
NEO has hosted a few initial coin offerings, including Red Pulse and DeepBrain.
In April 2018, Singapore-based Switcheo created a decentralized crypto exchange on NEO, allowing transactions with 20 NEP-5 tokens.
General Prospects for NEO
NEO might be one of the best investments when the crypto market wakes up. The fundamental reason behind this assumption is the blockchain's advanced features and unique consensus algorithm.
It's worth noting that NEO is a blockchain project "made in China," and one could expect that very much will depend on China's position for or against the blockchain phenomenon in general. However, investors should not be worried as China can distinguish between cryptocurrencies and blockchain. Even President Xi Jinping endorsed the technology during one of his recent speeches.
NEO is sometimes criticized for being more centralized than Ripple, but the cryptocurrency is worth of investors' attention because of its functionality. When trading, keep an eye on any relevant news and events related to NEO.
[cta_en link="https://iqoption.com/lp/ultimate-trading/en/?aff=88&afftrack=neo2006″ name="Trade now"][/cta_en]