2 min read 
The U.S. Securities and Exchange Commission has previously warned traders about the ingrained financial risks of initial coin offerings. Now China's National Internet Finance Association is doing just the same. Chinese government officials warn: despite lucrative investment conditions and high profit potential, ICOs should be approached with caution as they bear certain degree of risk investors might not fully understand.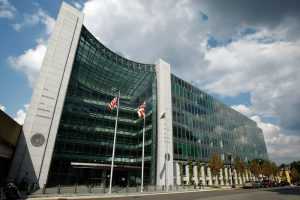 On Monday, new initial coin offering rules and regulations have been announced in China. Chinese officials are ready to go as far as banning all new ICOs in the country until this new piece of legislation is introduced.
World's second economy has witnessed 65 ICOs worth $397.19 million. Wide public interest in cryptocurrencies and initial coin offerings is viewed in China not only as a window of opportunity for regular citizens, but also as a disruption for the rest of the economy. Recent activity on the cryptocurrency market have "disrupted social and economic order and created relatively large hidden risks", government representatives believe. Diversion from the 'real' sectors of the economy can have unpredicted consequences, certain experts believe.
Further restrictions on the use of cryptocurrencies can be expected to take place in China, where government if fond of regulating economy and major sources of income.
Trade now