2 min read 
Ripple is among the top five largest coin in the crypto economy. The coin lost its third spot to Bitcoin Cash, but it is holding the 4th spot firmly with almost no contest till now. With a bullish run throughout the month, the market cap of the token reached above $10 billion.
Key Highlights
XRP gained over 10 percent weekly against USD but gained only 2.65 percent in the 24-hour chart because of the dip from the weekly peak
XRP/BTC pair depreciated 20 percent over the week and currently trading at 0.000024 BTC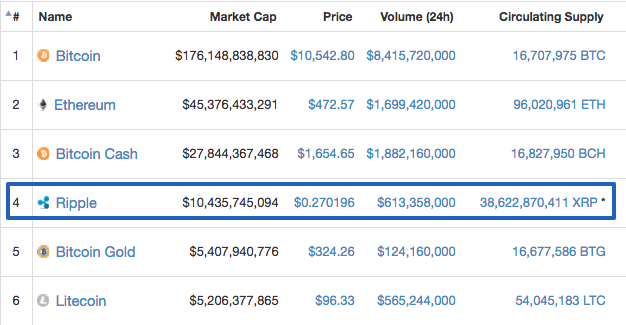 Ripple had a steady and gradual growth throughout the week until the last 24 hours. In the early and midweek, the coin faced a resistance above $0.25 which pushed the price downward a couple of times. But both the times the coin soon enough found support levels with also acted as a pivot.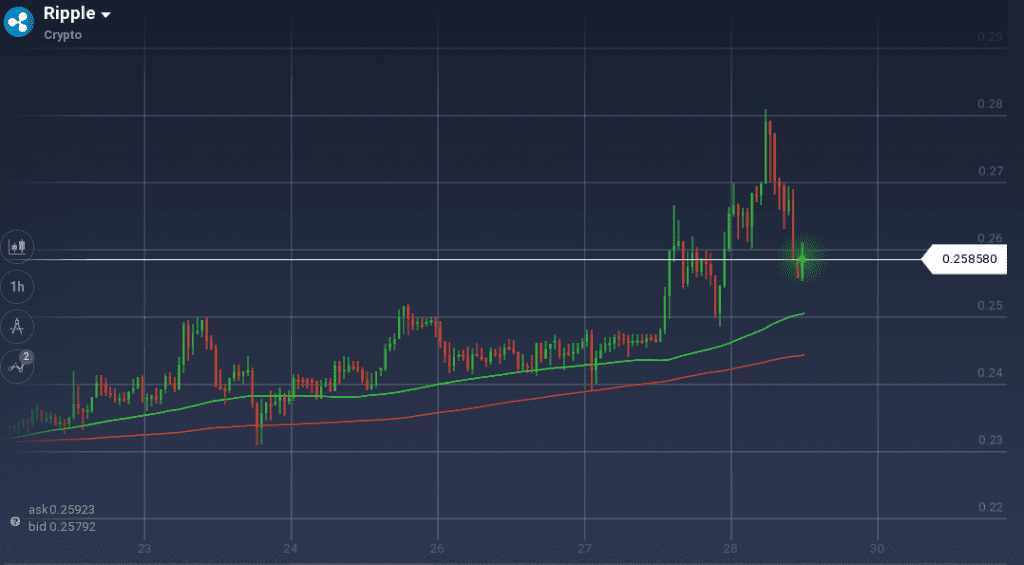 In the last 36 hours, the coin had a substantial growth due to sudden demand. The token took a leap from $0.246 to $0.2666, but the resistance pushed it downward. XRP/USD pair then found support at $0.25 which also acted as a pivot and the pair went up to the weekly peak of $0.28. But the token had an almost instant dip from the peak level and is currently struggling to find support at $0.25.
The technical indicators are diving due to the recent dip of the coin from the weekly peak. MACD is going bearish forming a significant gap between the curves and Stoch went under the overselling mark. At 34 percent, RSI is taking an upward turn after touching the 30 percent overselling mark.

Against the soaring Bitcoin, XRP had a week-long bearish run. The pair lost 20 percent as the value went down from 0.000030 BTC to 0.000024 BTC.
Trade here