4 min read 
A new report released by multi-asset trading company eToro offers an interesting look at the people diving into crypto as well as which cryptocurrencies are getting the most attention. Analyzing data from March 2017 to February 2018, eToro found Ripple to be the most popular and profitable investment among the top 10 coins by market cap.
Who invests in crypto?
EToro's report analyzed the public profiles of crypto investors according to age, gender, and job sector. It found that over 80% of traders have little to no investment experience, while 7.38% identify as having advanced investment experience. The report revealed a great disparity in gender, with only 8.5% of investors being female and 91.5% being male. As for job sector, the majority of traders work in IT/computer services, sales or marketing, or are students.
Perhaps the most interesting finding was popular crypto investments according to age group. Ripple (XRP) placed first across all age ranges, followed by Bitcoin and Ethereum in second and third, respectively.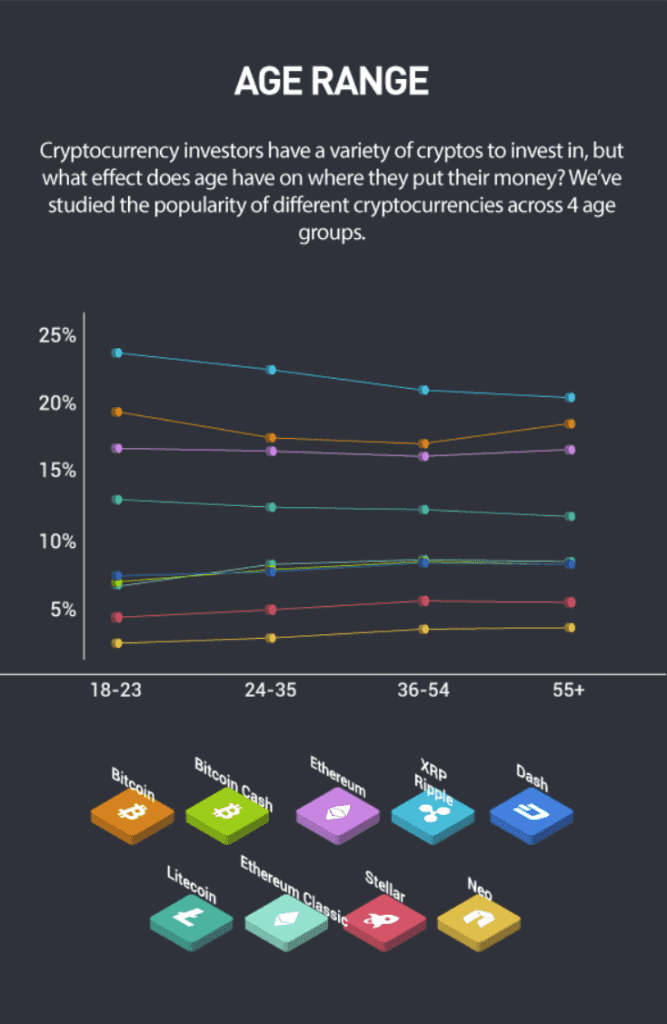 With an average profitability of 8%, XRP also ranks the most profitable coin. The second highest is Ethereum (6%), followed by Litecoin (3%). Though these insights only pertain to the profiles of investors on eToro's platform specifically, it nonetheless gives an idea of current trading demographics in crypto.
Bears take over the market
XRP has seen a difficult month. Having started May with a trading price above $0.80, XRP struggled to retain gains and is now at $0.67. XRP is down almost 9% over the past week, with trading volume plunging 22% in the last 24 hours. Despite reporting success in merchant adoption, XRP is not performing as well as expected. However, if XRP manages to break $0.70, it may reach highs at $0.75 and $0.80.

XRP is not alone in experiencing a downward trend. The bearish wave is being felt across the entire crypto market today. Despite what looked like the beginning of market recovery yesterday, most cryptocurrencies are now in the red. Analysts speculate the next bull run will take off once more institutional investors enter the market. Though th
ere is no telling exactly when this will happen, many believe it will take place soon given Wall Street's growing interest in crypto trading. If this is to be the case, a bearish day such as this one provides the perfect opportunity to buy the dip.
Trade now