4 min read 
Elon Musk is a visionary. His companies Nueralink, SpaceX and Tesla are changing the world we live in. Along with greatness comes pressure, pressure to produce and nowhere is that truer than with electric car-maker Tesla. Musk, as the company's CEO and lead product architect, has sold his vision to the world and with that comes shareholders, shareholder expectations and shareholder demands. Musk himself has made many promises and worked very hard, perhaps too hard, to make them happen.
The most recent is the push to reach 5,000 cars per week. Musk lived on the production floor and, according to many reports, cut corners wherever he could. Reports workers assembled cars in tents and that trash was strewn around the facility are counterpointed by others claiming drug use and spying were rampant within the company's culture.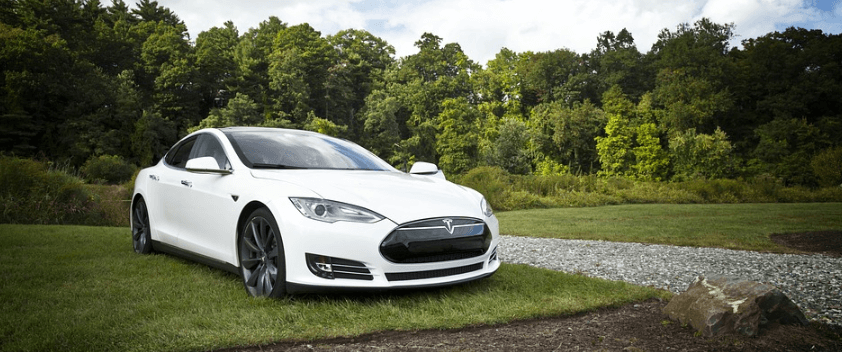 Along with Musk's push to reach 5,000 is a love-hate relationship with the market, a relationship that took a turn for the worse last week. Musk is loved by many and hated by an equal amount. He has an ongoing verbal battle with market bears and has warned them many times not to underestimate his company. Therefore, last week's Tweet about going private has raised so much alarm.
The SEC is investigating the possibility Musk, an admittedly tired and overworked individual, used the Tweet as a means of hurting market short-sellers. The news was a surprise to everyone in the market and caused shares of TSLA to surge more than 25% and wipe out many short positions. The move has caused to some to question his mental state including the board of Tesla who is reportedly in the hunt for a #2 CEO to help Musk out.
Meanwhile, the news TESLA is going private should not be forgotten. We've yet to hear from the Saudi sovereign wealth fund and, if the news is true, could solve all of Musk's problems and more. A takeover by the Saudis would mean unlimited funding and less pressure, if you think the Saudi's a better boss than the open market. If the news isn't true there is a chance Musk could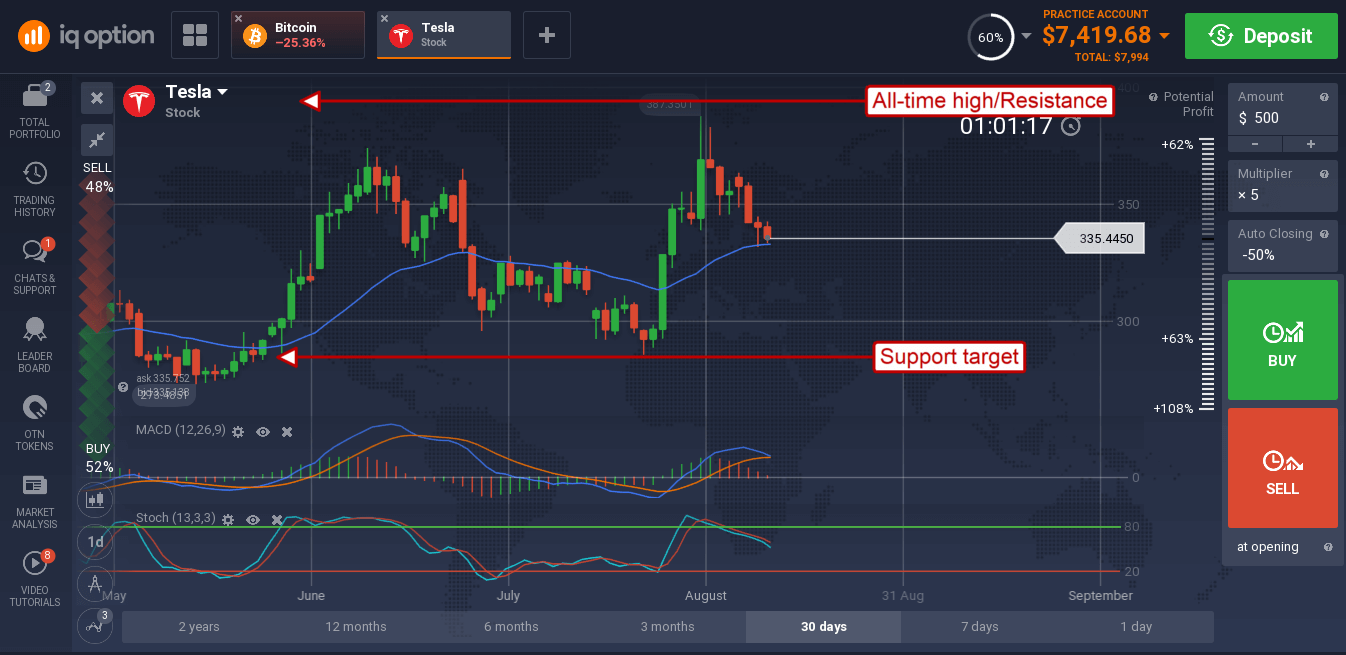 Shares of TSLA have retreat from resistance at the all-time, near $360. This is likely to keep the stock range bound in the near-term with support possible at the short-term moving average, near $335, and then $300 is the EMA is broken. The indicators are mixed across time-frames suggesting range bound trading will continue until more news comes out. If the Saudis, or someone, can take the company private the number I heard was $420 which means a 30% gain from current levels. If Musk cracks, then Tesla could be doomed.
Start trading now