3 min read 
A group of cryptocurrency industry leaders, Wall Street investors and venture capital firms met with the US congress on Tuesday to ask for clarity on cryptocurrency regulations. The plea is in response to the plodding approach taken by the CFTC and SEC who have both been plagued with requests to list cryptocurrency related products. Attendees warned that if the US does not get on board with global regulation of blockchain technology and investment innovation would move overseas.
Bakkt, the joint venture between the ICE and investors, has just announced the delivery of physical Bitcoin futures. They are waiting on the approval of the CFTC but ready to go as soon as they get the word. The contract would deliver one BTC into the holders account for each BTC futures contract they held. Bakkt said the contracts would be listed versus the USD, EUR and GBP. The contracts, if approved, would be a much-needed catalyst for the cryptocurrency market as it would increase demand for physical Bitcoin.
LedgerX, a CFTC regulated asset manager, has also announced the intention to list BTC, ETH and cryptocurrency based futures and options contracts. The company says it is ready to go live as well and is waiting on approval from regulators. The good news here is that a decision is expected to come as a soon as October 5th. Meanwhile, the CBOE is also quietly waiting for approval from the CFTC to list contracts on Ethereum and other cryptocurrency products.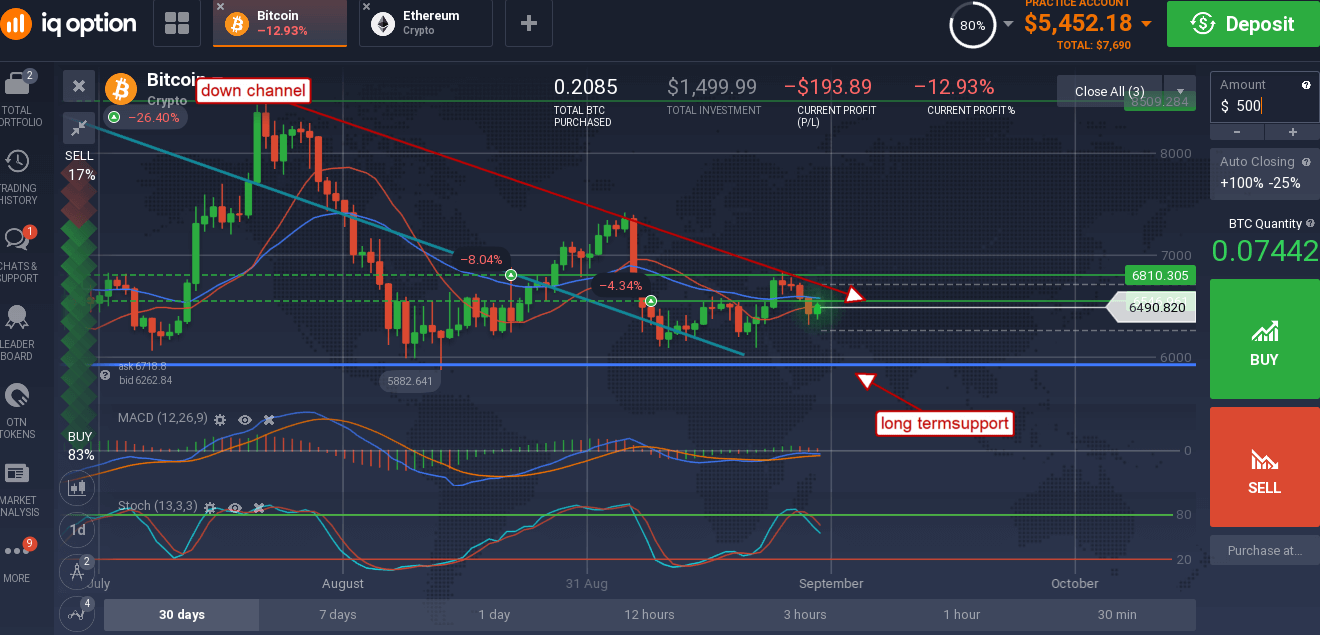 The good news is that there is still time for the US to embrace the industry and be a leader in cryptocurrency. If the meeting results in action, there are a number of ETF's and other products ready to go live. If US regulators give a blanket approval of compliant products it would be a massive catalyst for the entire cryptocurrency market.  Bitcoin is still wallowing near its long-term lows like many other cryptocurrency tokens and may move lower in the near-term.
Trade here