5 min read 
Meet a new asset! CFDs on Slack Technologies, Inc. shares have just found their way to the trading platform. Slack is known as a company that revolutionized corporate communications. First released in 2013, today Slack is used by thousands of companies and millions of employees all over the world. In the 21st century, even huge conservative corporations turn to a friendlier, more relaxed way of communication (of course, with notable exceptions). It seems, therefore, logical to make internal communications within the company more human-like, getting rid of the overly complicated practices. Slack is doing just that, helping businesses and employees connect better.
Slack has gone public on Thursday, June 20. However, it was not a regular IPO. Rather, the company went for the direct listing. Just like a regular IPO, direct listing is a method for a company to raise capital by listing its shares on a public exchange. Unlike a regular IPO, no new shares are being created in case of direct listing, and only existing, outstanding shares are being sold with no underwriters involved.
"Market conditions matter a little bit less than in a traditional IPO,"
says John Tuttle, Chief Commercial Officer at the NYSE, when commenting on the realities of direct listing.
It looks as if the decision to go public was a huge success for everyone with an interest in the company. On its first trading day Slack has demonstrated impressive growth, adding almost 50% to its market capitalization. One Slack share was worth $26 in the morning of June 20, but the price climbed all the way up to $38 by the end of the same day. As usually the case with publicly traded companies, further price movement will depend on the fundamentals, important announcements, macroeconomic factors, and key appointments within the company.
Who got the most out of Slack's public debut? Accel, the company that owns 23.8% of Slack's shares, is clearly to benefit from direct listing. Back in the days Accel invested $12.2 million in Facebook. Several years later they turned into a stake worth $9 billion, when Mark Zuckerberg's project finally went public. Andreessen Horowitz owns another 13.2%, which roughly translate into $3 billion. By spending $1.5 million on Slack in its early days, Accel has gained access to shares that are now worth almost $5.5 billion.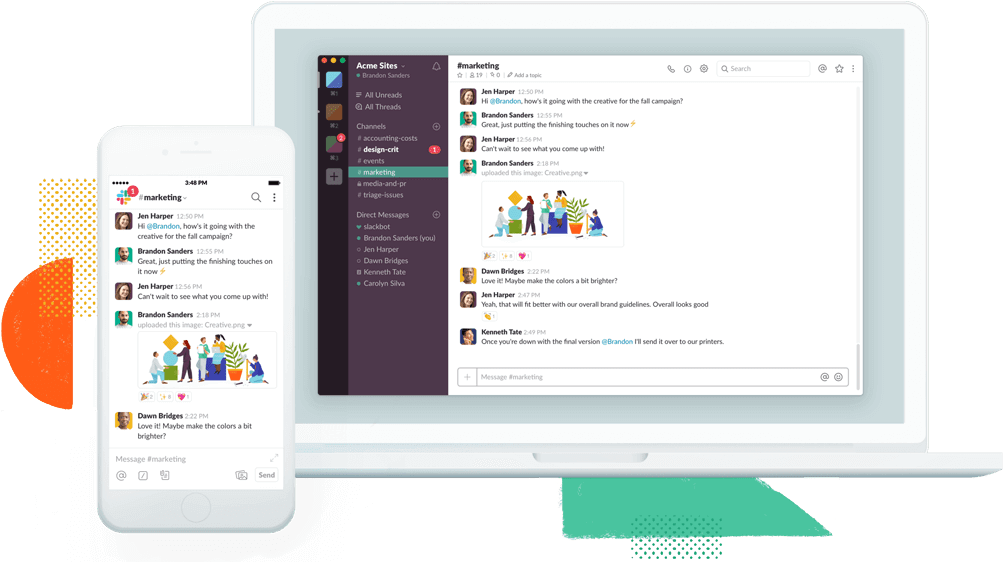 Slack Technologies, Inc. started as Tiny Speck, a game development studio, but was renamed after completely changing its main product and business model. Accel's Andrew Braccia believes that "Slack is a great reminder that the most interesting companies are often the ones whose courses aren't easily charted. The commonalities between those companies start and end with the drive, creativity and resilience of their founders and early team members."
What can be expected from the company now and how will Slack shares behave in the observable future? Take a guess and make your move on the platform!