Five most important news to start your day. These events are very likely to influence the market and trigger exchange rate fluctuations.
Hung Parliament in the UK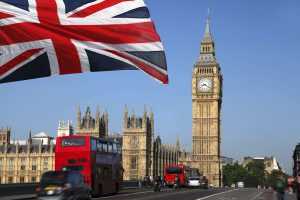 Recent British elections turned out to be not so positive for the Tories as many have thought. The Conservatives are still the largest party but they no longer constitute a majority, making it hard for the government to pass new laws and edit the existing ones. May's party has lost 26 seats to the Labour Party and five to the Liberal Democrats. The British Pound lost more than 2% following the elections result.
ECB Director Draghi Speaks
Mario Draghi, the President of the European Central Bank, will hold a press conference today at 1:45 p.m. Central European Time. Changes to the policy of the central bank are not expected but still possible. The central bank may drop its reference to "downside" risks to growth. President Draghi's speach can affect the exchange rates of the European currency.
Energy markets affected by Qatari crisis

Two Qatari ships carrying LNG abruptly changed their course before entering the Suez Canal, making a U-turn and heading in the opposite direction to the Gulf of Aden. The recent political crisis involving Qatar and an anti-Qatari coalition led by Saudi Arabia is believed to be the reason. The Suez Canal is controlled by Egypt, which has joined the Saudis in condemning Qatar's connections to Iran and the Islamic State. As a result, U.K. natural gas futures spiked nearly 4%.
Alibaba Shares Soar
Revenue growth prospects are the reason behind Alibaba's 10% increase in stock prices. During the annual investor day, the e-commerce company's management announced that it was doing even better than previously expected. Total sales growth in this one year is estimated to be between 45 and 49%. Jefferies analyst Jessie Guo believes that Alibaba will focus on further expanding its ecosystem supported by cloud, payment and data technologies. Alibaba's stock has already grown 40% this year.
Jim Cramer: "Bitcoin May Hit $1 000 000"

CNBC reporter Jim Cramer believes that Bitcoin is so intrinsically valuable to the changing banking system that at one point in time it can well hit $1 000 000. Some analysts believe that Bitcoin is in the middle of a cryptocurrency bubble that sooner or later will burst, leaving overoptimistic investors with a worthless pile of blockchains. Nobody can say for sure how long will the growing cycle continue but it is clear that it will end with an abrupt correction at one point of a time.
[cta_en link="https://m.onelink.me/f898adcd" name="Trade now"][/cta_en]