2 min read 
Mario Draghi, the president of the European Central Bank (ECB), touched on cryptocurrencies in his comments during the speech held on 25th of September 2017.
In his statements to the European Parliament's Committee on Economic and Monetary Affairs, Draghi mentioned the institution he is leading does not have the power to "prohibit or regulate" digital currencies such as the Bitcoin.
Draghi revealed that the ECB has yet to discuss the potential impact of cryptocurrencies, but likely areas of analysis include the risk posed by cryptocurrency due to its scale, usage and economic impact.
It is the first time Mario Draghi talks about cryptocurrencies and clarifies whether the EU is looking at following a similar course of action as China did in regards to trading digital currencies. Such positive news gave Bitcoin a boost from an unexpected place as seen in the chart below – it gained 4.85% in value from $3,767 to $3,944 in the aftermath of the speech.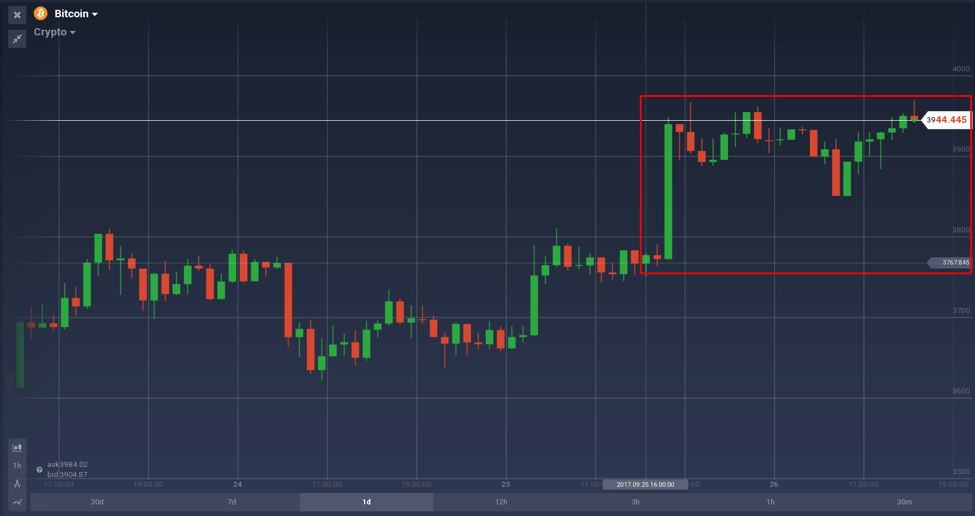 Following the news and swift upward movement of Bitcoin, trust has been regained after China's regulatory framework to ban trading on all exchanges of cryptocurrencies.
In spite of discouraging news coming out of China, it is not the case for other economic areas to issue an official regulation on cryptocurrencies. EU has just confirmed is not looking at following the model China did which brings balance to the world of digital currencies.
Trade Bitcoin here