Five most important news to start your day. These events are very likely to influence the market and trigger exchange rate fluctuations. Read to stay informed.
Travis Kalanick Is No Longer Chief Executive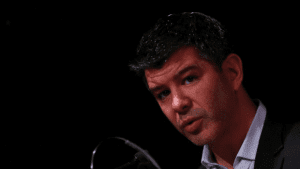 Travis Kalanick, one of the Uber Technologies Inc founders, was forced to leave the position of Uber chief executive. He was accused of blatant sexual harassment at the workplace and unprofessional working practices. Investors wrote an open letter and urged Kalanick to step down in the midst of the investigation, led by U.S. Attorney General Eric Holder.
Mohammed bin Salman Is Now a Crown Prince of Saudi Arabia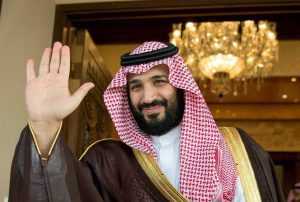 Saudi royal family has recently witnessed a rearrangement of titles. Deputy Crown Prince Mohammed bin Salman was promoted to crown prince by his father, which also means he is the next ruler of the desert kingdom. Though anticipated, this move surprised the public with its timing. Court changes were not expected amid tensions with Qatar and war in neighboring Yemen. Mohammed bin Nayef who previously occupied the position was relieved of his post.
Chinese Stock Is One Step Closer to Global Acceptance
Emerging Markets Index .MSCIEF, developed and provided by US-based MSCI will now include a selection of "A" graded Chinese stock. The decision is marked to be a huge step forward for global capital markets. The Chinese government, that has been working on internationalizing its capital market for a few years already, can view it as an important economic victory. Kevin Anderson, senior managing director of State Street Global Advisors believes that "Given the size and importance of China as an economic superpower, I think this is a historic moment."
Unified Cyber Security Rating
JPMorgan Chase & Co, Goldman Sachs Group Inc, Morgan Stanley, Starbucks Corp, Aetna Inc, Home Depot Inc and many others decided it is time to properly manage cyber security-related risks. More than 20 American companies and financial institutions entered an agreement on developing a unified cyber security rating for their clients and counterparts.  Cybercrime costs are projected to cause losses as high as $2 trillion by 2019. It is extremely important for companies to understand their vulnerabilities and address them in a timely manner.
BlackRock Invests in Scalable Capital
BlackRock, the world's biggest asset manager, decided to invest in a digital investment manager Scalable Capital. BlackRock purchased a stake worth 30 million euro. This is the first step of BlackRock towards "robo-advice" market. Heavy emphasis on hi-tech trends is believed to help the company diversify its assets and acquire a source of long-term growth, as well as approach its potential investors in a new way.
[cta_en link="https://m.onelink.me/f898adcd" name="Trade now"][/cta_en]