2 min read 
On 21st April morning in the Tuebingen area, 30 km south of Stuttgart and 450 km South of Dortmund, police have arrested one man, who suspected of involvement in the attack on the Borussia Dortmund team bus. Incident occurred last Tuesday and was motivated only by financial greed.
As the Prosecutor General's Office confirmed, detained person is 28-year-old German-Russian Sergei W., who was already in the field of investigation shortly before Easter holiday. The Federal Prosecutor's Office is currently finds out if he acted alone.
Sergei W. accused to murderous assault, explosive storing and infliction of a bodily harm. 21st April afternoon he appeared in a court. At the day of bomb attack, he stayed at the same hotel as Borussia Dortmund football team. This information was confirmed by the prosecutor-general.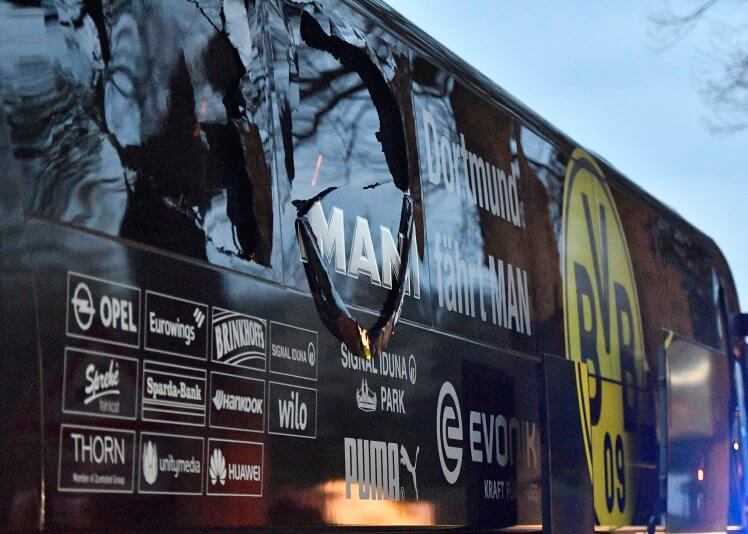 In the middle of March Sergei W should have booked a room for the periods from 9th to 13th April and from 16th to 20th April – on both dates, when Borussia Dortmund and AS Monaco should have met in the Champions League quarterfinal. Sergei W booked before quarterfinal`s draw – he couldn't know, in what day Borussia will play in Dortmund Westfalenstadion.
On the day of the attack Sergei W bought many 'Put' options for shares of Borussia football club, which would have entitled him to sell the 15 000 shares at a pre-determined price even if they fell dramatically in the event of an attack.
If one player of Borussia Dortmund had been seriously injured or even killed as a result of the incident, significant share price drop could have been expected.
As a result of the attack Borussia Spanish defender Marc Bartra broke his arm.
Try it now