Positive data from the UK shows expansion in consumer spending slowed in the last month. Headline spending grew at the tepid pace of 1.4% and well below the expected 3.0%. This figure not only missed expectations but contracted from the previous month versus an expectation for robust expansion. At the core level sales grew by a smaller 1.3% also missing expectations and contracting from the previous month. The reason is Brexit. While sign of expansion within the UK economy persist consumers remain cautious.
The pound, which has been rising versus the dollar, fell on the news. Although positive and supportive of the broader UK economy the data does little to spur hawkish behavior from the BOE. What it does do is weaken forward BOE outlook as seen in the GBP/USD. The pair is now confirming resistance at the 1.3940 level and entering a period of consolidation ahead of the next central bank meetings. The FOMC meets in 2 weeks, the BOE in 3.
Looking forward traders should expect volatility over the next 3 weeks as data and central bank policy statements hit the market. With most major banks on the cusp of tightening cycles it is likely the dollar will remain under pressure into the long term. The indicators are consistent with consolidation and a possible correction. A fall from this level, driven by news, would be bearish with targets near 1.3800, 1.3700 and 1.3600. A move up past 1.3940 would be bullish.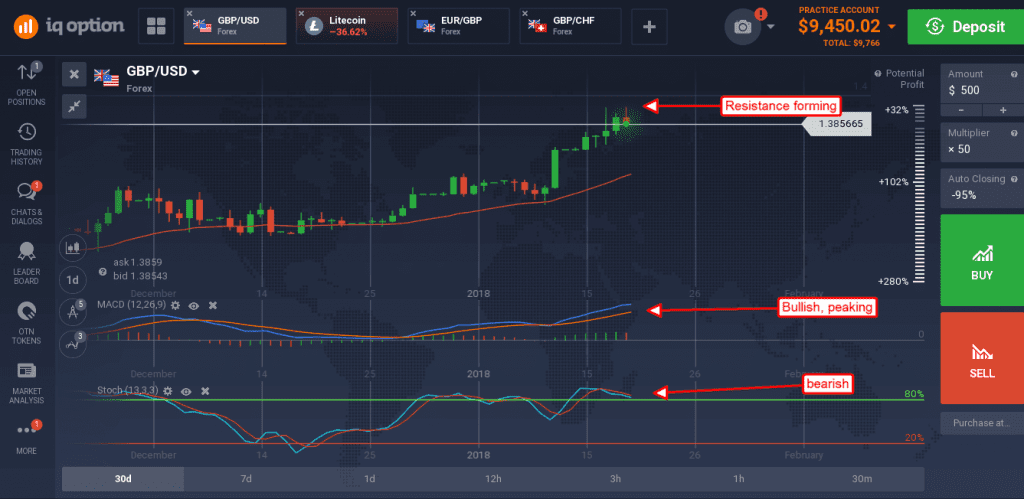 PPI data in the EU helped the euro hold its ground versus the pound but the pair remains within its near-term trading range. Today's move indicates support at a higher level, 0.8800, a narrowing of the range as we approach the ECB meeting next week. The bank is expected to begin altering its policy stance and if so, will likely send the euro higher. The risk is that they won't, or will do too little, and leave the pair range bound or send it lower. Until then look for the pair to move up within the range. Resistance is near the top of the range at 0.8900, a break above there would be bullish.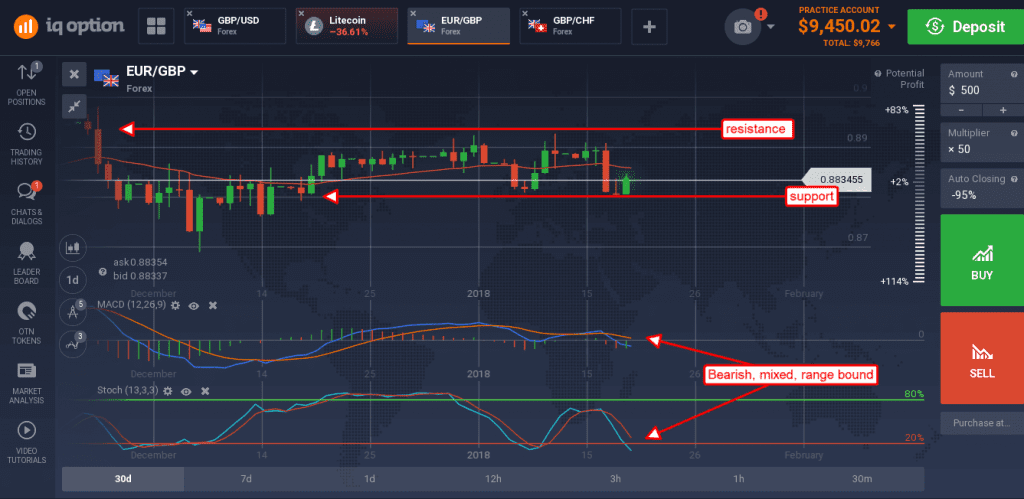 The pound held steady against the Swiss franc, creating a small doji within a narrowing trading range. This range is near long term highs and a likely point of resistance and reversal assuming no changes from the BOE in 3 weeks' time.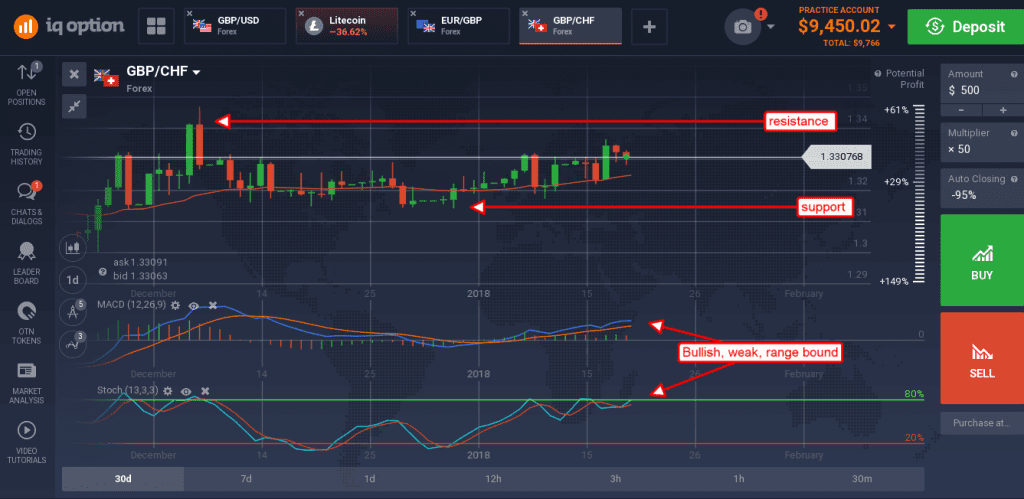 The indicators are bullish but very weak, consistent with listless range bound action over the past few months. Weak or weakening data from the UK could send the pair down to support, near 1.3200 and the 30 bar EMA, a break below there would be bearish.
[cta_en link="http://bit.ly/2w6LBL6″ name="Trade now"][/cta_en]