2 min read 
Good Friday will start soon, and due to the Easter Holiday, the forex market economic calendar is very light. Volatility expected and price action should be low to moderate. Liquidity is significantly reduced, so caution is required.
These are the main economic events for today to focus on
European Session
Italy Inflation Rate
Time: 08:00 GMT
The forecast is for an increase of the Inflation Rate in Italy, having a figure of 0.7%, higher than the previous figure of 0.5%, on a yearly basis, while an increase is also expected on a monthly basis. Increased inflation in Italy is adding inflationary pressures in the Eurozone, and is positive for the Euro, increasing the probabilities of a monetary policy shift, a tighter monetary policy, with increased key interest rate in the future.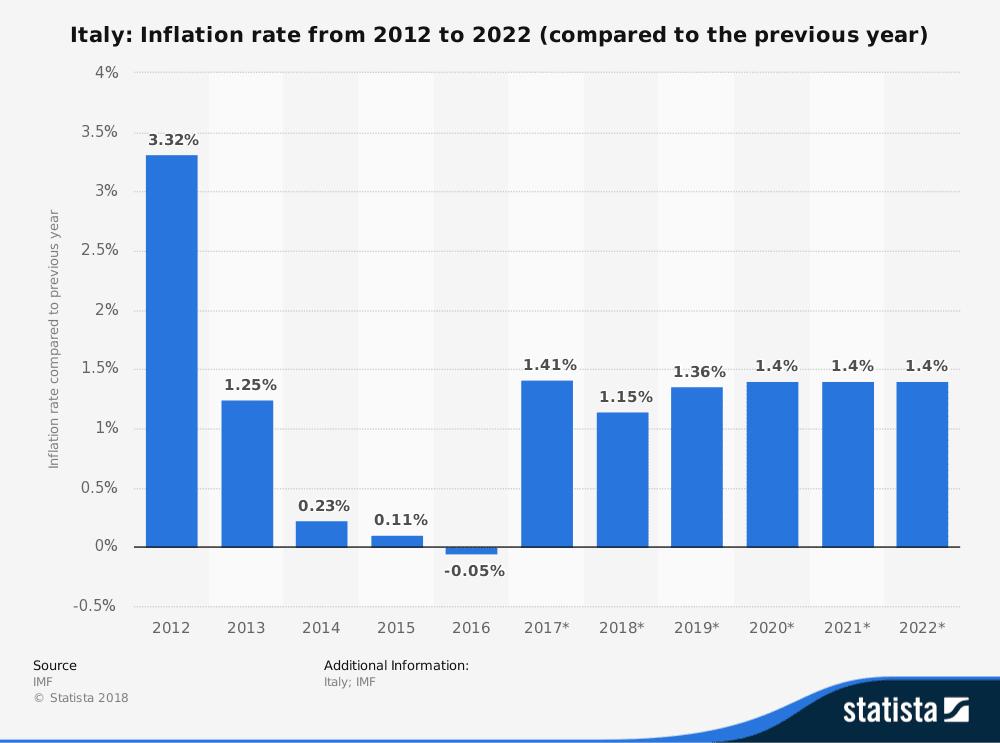 As seen from the chart, the Inflation Rate in Italy is expected to increase in the following years, but stabilize at the rate of 1.4% from 2020 up to 2022.
Asian Session
Japan Housing Starts
Time: 05:00 GMT
The Housing Starts figure is important as it reflects the growth in housing construction, being a leading indicator of the broader economy. Increased figures are positive for the Japanese Yen. The forecast is for a reading of -3.7%, less than the previous reading of -13.2%, which while being negative shows an improvement overall on a yearly basis.
The chart shows a weak trend for the Construction Sector and the Housing Starts in Japan. As of July 2017, there has been a strong decline in the figures of Housing Starts, which in case it remains sustainable, may be an early indicator of economic slowdown in Japan.
Trade now