All eyes were on Bitcoin last Friday as the popular cryptocurrency inched closer to reaching $10,000. As the day progressed, Bitcoin did not succeed in securing the $10,000 support level, falling below $9,700 by the end of the day. Bitcoin now hovers at $9,300, and with most cryptocurrencies in the red, the market has erased over $20 billion in total capitalization.



Naturally, many traders are wondering what caused the market to spiral downward after a strong week. The reasons are plenty, ranging from Warren Buffett's comments on crypto to the potential regulation of Ethereum (ETH) and Ripple (XRP) as securities in the United States. Here is a closer look at these. Here is a closer look at what happened over the weekend.
Warren Buffett calls Bitcoin 'rat poison'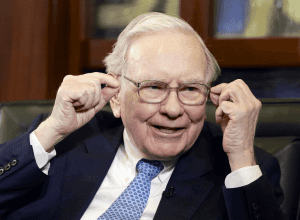 Some speculate that one of the reasons behind the market's sudden turnaround is American business magnate Warren Buffett. Speaking at a conference on May 5, Buffett said Bitcoin is worse than "rat poison squared," adding that cryptocurrencies "will come to a bad ending." Buffett is known to be a staunch Bitcoin critic, calling Bitcoin neither a currency nor a way of investing, and publicly discouraging investors from getting into the cryptocurrency market.
Interestingly, Buffet recently admitted he made a mistake by not investing in Google or Amazon because he did not understand their business models. Many crypto enthusiasts are interpreting this to mean that Buffet is repeating the same mistake by not opening up to cryptocurrencies.
U.S. meeting on ETH and XRP regulation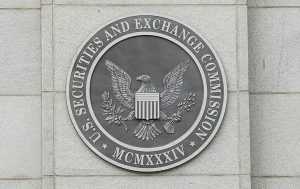 A group of senior officials from the U.S. Commodity Futures Trading Commission (CFTC) and Security and Exchange Commission (SEC) will gather today, May 7 to discuss which cryptocurrencies, if any, are classified under securities laws. The spotlight is mostly on Ethereum, which has seen a price drop of 8% in the last 24 hours. Ethereum co-founder Joseph Lubin has stated regulation would significantly impact the future of ETH. At the same time, however, Lubin remains confident that Ethereum is not a security.
Ripple is also up for discussion at today's meeting. The status of XRP as a security is hotly debated within the cryptocurrency community, and has come under intense scrutiny over the past few weeks. A class action lawsuit has been filed against Ripple Labs by an investor who claims he lost money after buying and selling XRP. The investor, Ryan Coffey, alleges that Ripple violated state and federal securities laws by selling XRP as unregistered securities. He also claims founders have been "engaged in an ongoing scheme to sell XRP to the general public in a never-ending ICO." At the time of writing, XRP is down almost 6% in the past 24 hours.
While the meeting between the CFTC and SEC is expected to be informal, the decision may set up the stage for future cryptocurrency regulation. Hopefully the meeting will bring news that will catapult the cryptocurrency market back into full swing. For now, Bitcoin will continue the uphill battle toward $10,000 while altcoins fight to climb back to previous gains.
[cta_en link="https://iqoption.com/lp/ultimate-trading/en/?aff=88&afftrack=btc2304″ name="Trade here"][/cta_en]