Another incredible week for Bitcoin as BTC/USD touched new record high above $7500. But because of a recent bearish trend, the value gradually dropped below $7000. Whatever may be the case, traders seem to have a lot of trust on the coin as it is touching a new high every week.
With more than 16.6 million coins in circulation, the market cap of BTC reached above $117 billion setting a new record.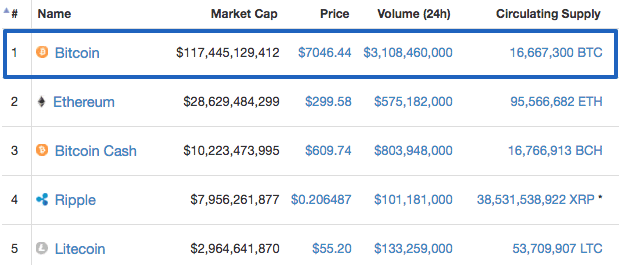 Technical Indicators:
100 SMA is above the long 200 SMA, so the path of the least resistance is directed upwards. In other words, the rally is likely to continue. Also, the 100 SMA goes up coinciding with the upward support of the trendline at about $ 6,300, which in turn can keep losses under control.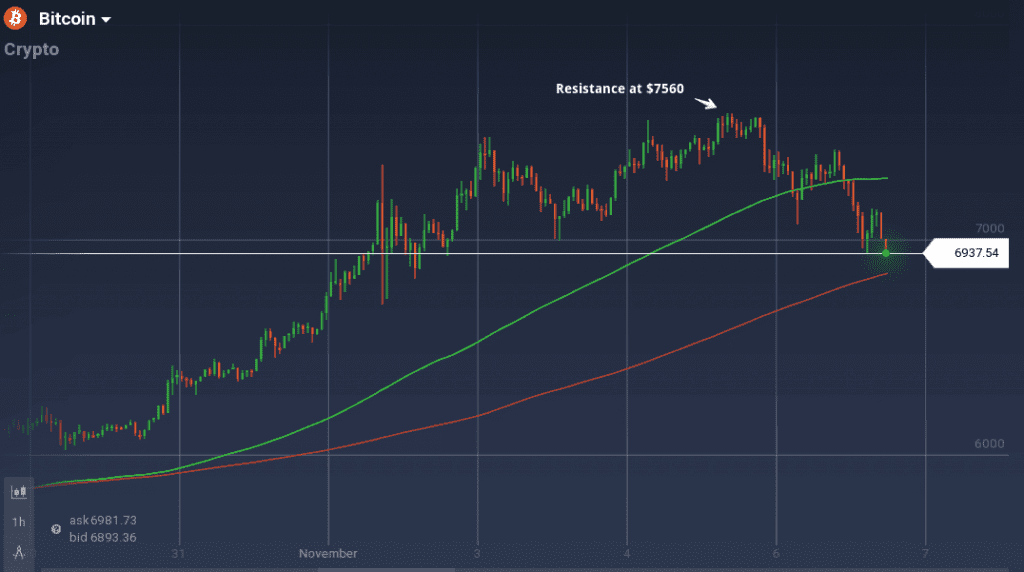 But in the daily chart, resistance at $7660 checked the upward rally and resulted in a downward movement since 24 hours. In this period, BTC/USD pair lost around 8% of its value and currently trading near $6990.



Because of this downward rally, the indicators are running bearish. Stoch is loitering near the overselling mark, and RSI is near 27%. This also indicates the exhaustion among the sellers, and soon an upward movement can be seen.
Market Factors:
For Bitcoin, investors are still optimistic about the results of the network update, as this will allow the cryptocurrency to process more transactions.
In addition, trading volumes from South Korea and Japan increased, as many traders are also starting to invest in bitcoins. In Japan, the largest retailer in Bic Camera, the budget hotel chain Capsule, the largest airline Peach and the country's largest operator of the Remixpoint grid is taking Bitcoin as payment.
In the US, investors are also looking forward to the launch of CME bug-futures until the end of the year, waiting for regulation in this area.
[cta_en link="http://bit.ly/2uF1uYS" name="Trade now"][/cta_en]