4 min read 
Prices seem to have been partially influenced by news from all over the world, where governments and financial institutions have expressed their opinions in the attempt to understand and regulate this new market. General growth, however, does not seem to stop, though having had some difficulties in recent weeks.
Bitcoin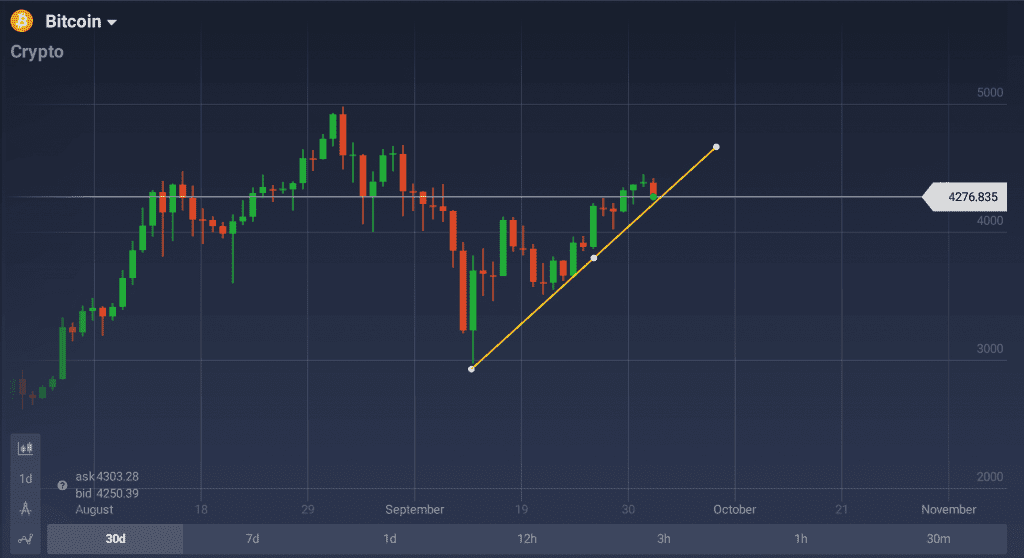 Bitcoin (BTC) remains the market leader, and we had a lot of news that covered the cryptocurrency last week. One of the main news was that JP Morgan CEO Jamie Dimon said that Bitcoin is the result of an unprecedented bubble and a fraud perpetrated at the expense of many investors. However, many people have come up against these claims, defending the technological innovation behind the cryptocurrency and its potential in reforming an economic system that requires improvements in its centralized structure.
The price of Bitcoin is now above $4300, thus recovering from the difficulties of the past few weeks, when the currency had returned below $ 4,000.
With a market cap of over $ 70 billion and a growth of 9.80% in the last 7 days, Bitcoin then confirms its market leadership.
Ethereum
Ethereum (ETH) seems to keep the attention of many investor from all over the world.
The news about a possible ban for ICO practices (initial coin offering) in some important markets such as China and South Korea has partially destabilized its growth, being one of the most common platform usage practices. The so-called Smart Contracts created on the Ethereum platform allow for a new form of capital raise that includes an initial pre-sale and bidding phase, where some projects have managed to collect tens of millions of dollars within a few hours. However, ICOs seem to not convince institutions from many countries, which have in fact banned the practice.
Zcash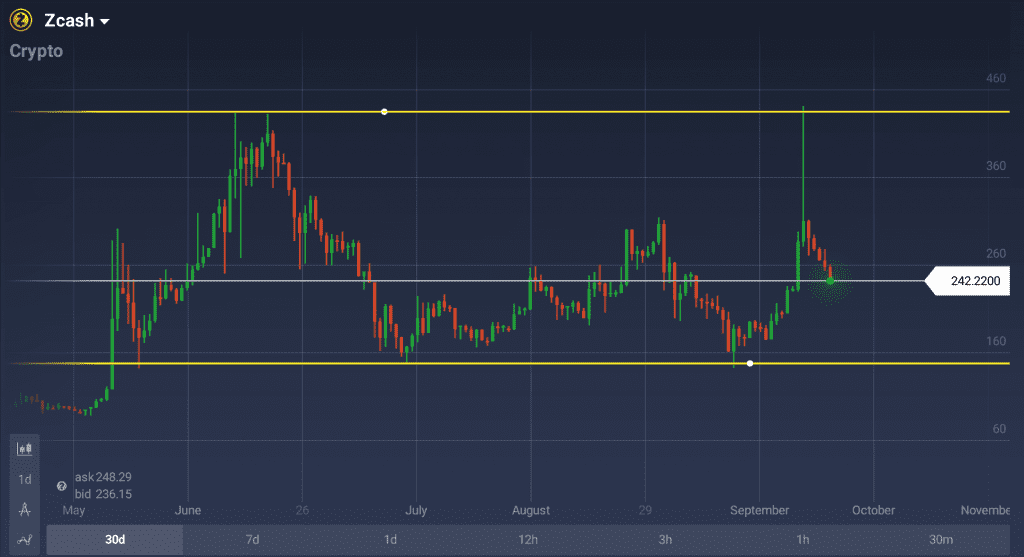 Zcash (ZEC) has recorded a huge number of transactions and marketcap value last week, moving with great volatility over a short period of time. The reason for these fluctuations is perhaps being caused by South Korea, where one of the largest national exchange platforms, Bithumb, has decided to introduce Zcash into its market.
With a total market cap of over $500 million, it stands at fifteenth in the list of the largest cryptocurrencies.
Monero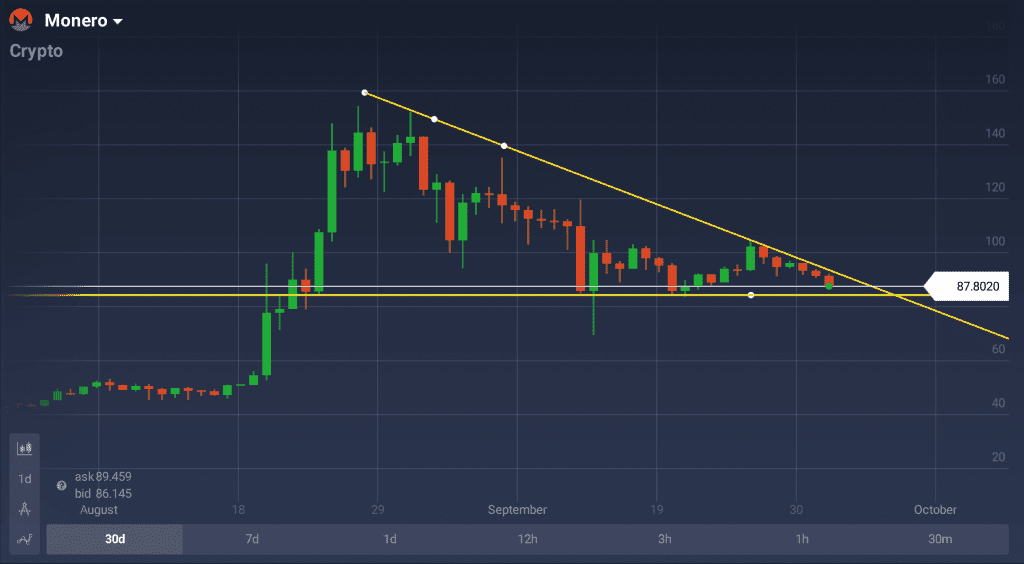 Monero (XMR) has been at the center of some controversy over the past few days when it was discovered that a group of hackers used a malware to mine the cryptocurrency, at the expense of a lot of computing power for some malware-infected servers.
Today, the currency is worth more than $ 87, down below the $ 100 level that reached last August, but still keeping a high growth rate on an annual basis.
Trade here