Ripple is one of the big coins available today. The coin is one of the stable coins yet has returned an excellent sum to the investors. This week too it gained 57 percent touching an all-new high. The coin is holding a market cap of around $48.7 billion and is currently the fourth largest coin on the market.
Key Highlights
Ripple gained 57 percent this week after touching new high above $1.20
The pair retracted after touching the peak but also regained the prime over the week
XRP/BTC gained 65 percent and is currently holding around 0.000068 BTC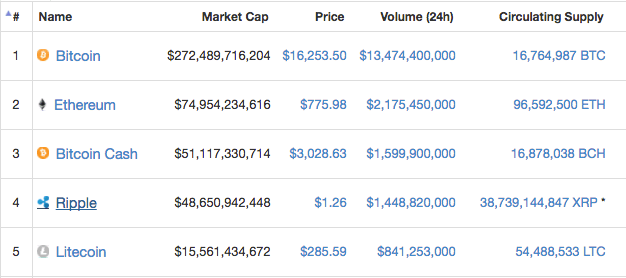 Technical Analysis
The coin took a huge leap in the initial week to cross $1.20 mark for the first time. But an immediate pullback followed this rise and the price dropped below $0.77. Though the price was quick enough to recover, it faced stiff resistance above $1.05. In the midweek, the coin took a downturn again. $0.84 acted as support and also as a pivot to initiate a gradual bullish run.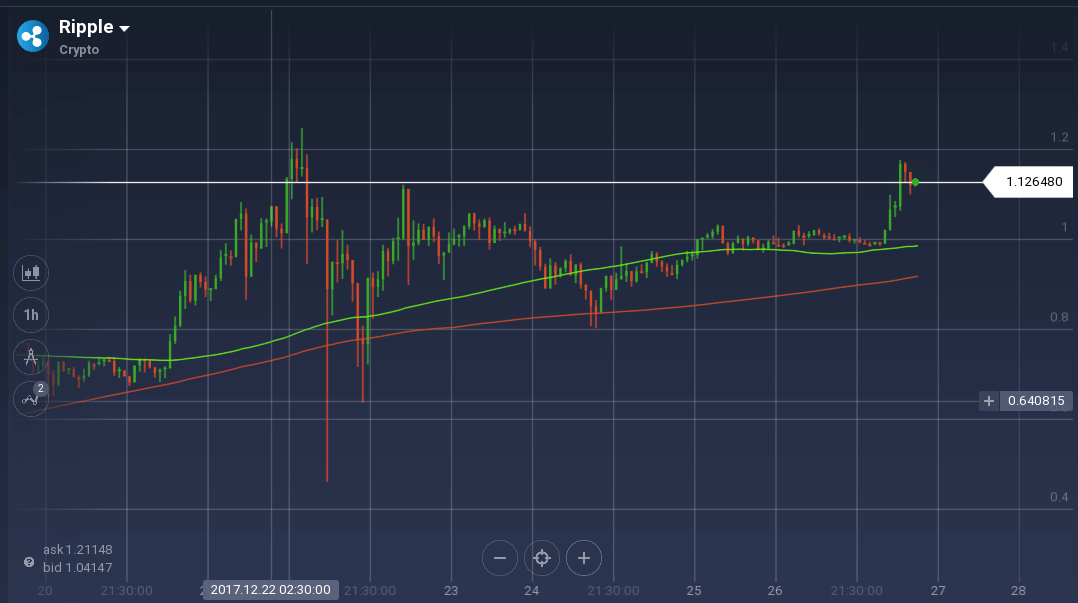 Though the coin moved sideways for a while in the narrow band between $1.02 and $0.97, currently with another leap, the price reached above $1.10.
With the recent jump in the prices, the Fibonacci retracement has reached above 23.6 percent. 100 SMA is still above 200 SMA indicating an upward least resistance. This also indicates the possibility of a further rise in the price.



The oscillators are also soaring in the overbuying zone. Both Stoch and RSI has crossed the overbuying mark, but they are showing signs of downward movement
Market Factors
Ripple is trying to dominate the blockchain industry with their blockchain network. Recently American Express and Santander teamed up with Ripple for cross-border payments. This move came after Japan and Korean banks launched their blockchain-based cross-border payment testing using Ripple's network.
Ex-co-president for institutional securities and wealth management at Morgan Stanley, Zoe Cruz, also joined Ripple's board of directors recently.
[cta_en link="http://bit.ly/2x1JhEY" name="Trade XRP/USD now"][/cta_en]