Litecoin is the fifth largest cryptocurrency, with the market cap above $2.7 billion. The asset was recently selling for a record high price of ~$90, before dipping, and has still given investors a 10x return over the past 6 months.
Key Highlights:
A week-long bearish rally resulted in a depreciation of 8.9% in the LTC/USD value
LTC/BTC depreciated 22.2% week-on-week and currently trading at week's lowest 0.0074 BTC
In 2014, Charlie Lee introduced Litecoin as an alternative to Bitcoin and with some modification on its blockchain and hashing algorithm.
Last week was bad for Litecoin. Against USD, LTC's value depreciated almost 8.9% over the week. An early week support level at $54 was effective and also acted as a pivot. But after a short 12-hour bull, the gradual decline of the coin started again as the resistance above $58 checked any further growth. Since then LTC/USD pair dropped from $58.1 to $51.2.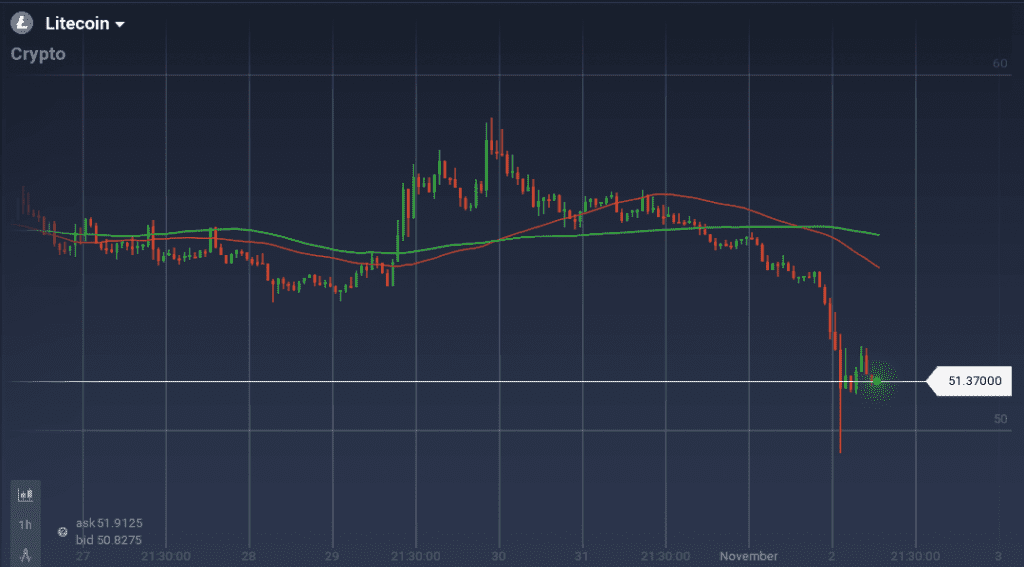 The situation looks worse on the daily chart, as there is a strong bearish rally with no sign of any bull. Within this period, the value took a dive from $55.3 to $51.2. That is above 7% drop.
The oscillators are all showing negative signs. MACD is running bearish with no signal of recovery. Even though Stoch is on an upward rise, it is showing signals of going down. Current RSI is at 30% but since last 48 hours, it mostly stayed under the overselling mark.


The rising BTC/USD pair effected the Litecoin price terribly. Litecoin depreciated 22.2% against BTC in the last 7 days. Currently, LTC/BTC is trading at 0.0074 BTC, the lowest value in the whole week.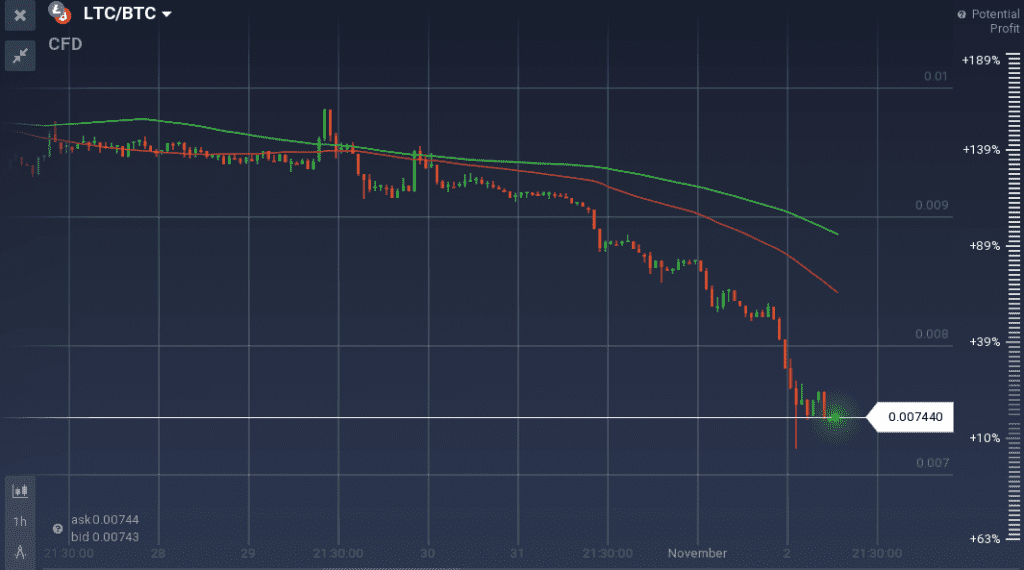 If we consider the whole picture, LTC performed well lately but this week turned the table around with such a poor performance. But still, it is one of the largest coins and regularly attracts the traders' attention and is an excellent option to have alongside Bitcoin or Ether.
[cta_en link="http://bit.ly/2ybO8RQ" name="Trade on Litecoin"][/cta_en]