3 min read 
After the official cancellation of SegWit2x, all the crypto coins are soaring high. Bitcoin touched a new all-time high, but some altcoins are also reaching new records, and some are re-gaining their prime which they achieved in the month of August 2017.
Though for most of the week, Litecoin fluctuated within a narrow range between $56 and $54. The resistance at $56 was very effective and checked any the price growth beyond that for a substantial amount of time. The support level was also tested multiple times, but it prevented any dip.
Key Highlights:
LTC/USD pair is running bullish for the last 48 hours as the value surged 11 percent to reach $62.
Strong resistance above $62 is preventing any further rise, but the token is continuously testing this level supported by a strong trend line.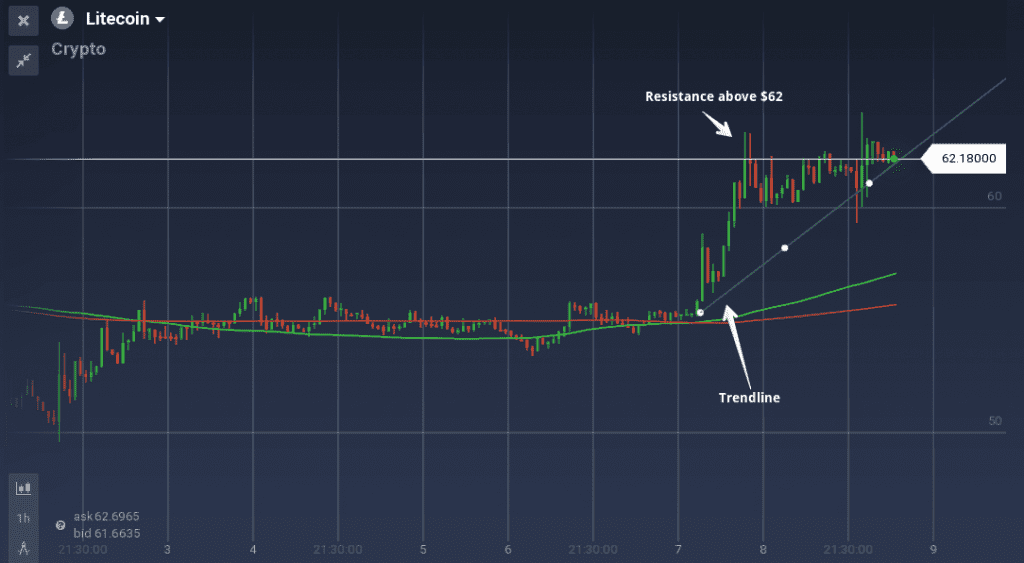 In the last 48 hours, like most of the tokens, LTC/USD pair took a leap from $55 to $62. This is an appreciation of nearly 11 percent in the value of LTC. Though the token is facing resistance at the new high $62, it is being continuously tested. A strong trend line is also supporting the gain, and a new support level at $60.5 is formed.
In the daily chat, the coin is continuously struggling to breach the resistance above $62 and thus appreciated a little more than 1.3 percent.

Even though the oscillators were soaring because of the jump, the stabilized value of LTC/USD because of the resistance also affected them. Stoch and MACD both are running almost horizontal with mixed signals. The RSI is around 53 percent.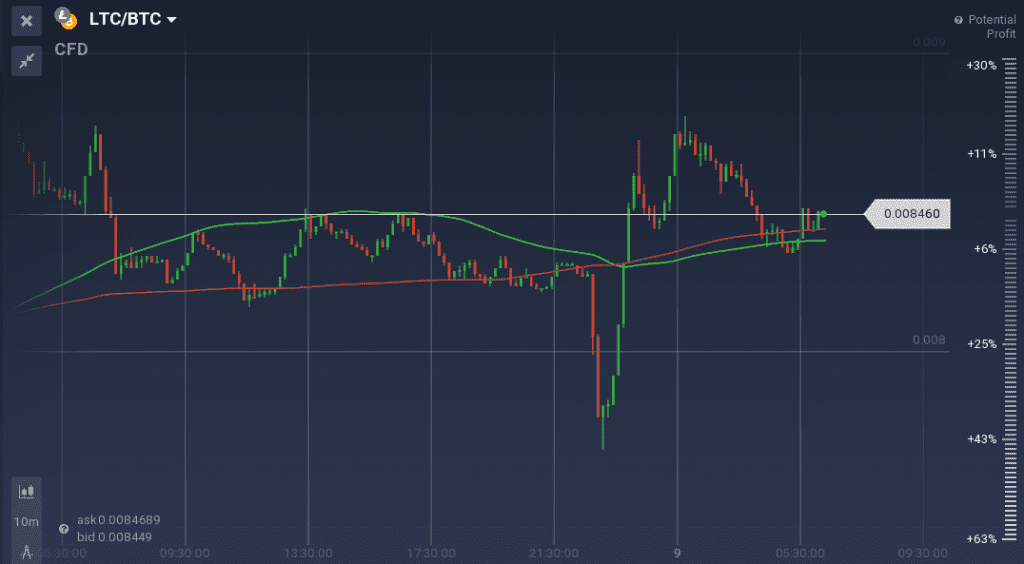 Against BTC, LTC had a lot of ups and downs. The soaring BTC price dipped the LTC/BTC value to 0.0077 BTC but also had a quick recovery due to the soaring LTC. The pair is currently trading at 0.0084 BTC.
Trade on Litecoin