2 min read 
In the last 24-hours, the crypto market saw a sudden drop in the value of most of the tokens. Ether endured a dip of 10%, Bitcoin 5% and Ripple a mammoth 12.56%. But soon, all the values started to respawn, and most of them are showing a positive trend.
Key Highlights:
Bullish trend followed a 48-hour bearish course, but it is reviving strongly
Strong support level at $54 mark
LTC gained 9.3% against USD in the last 12-hours and 16.8% week-on-week
Among all the top five tokens, it was Litecoin which revived the quickest and overall gained 4.63% in the last 24-hours. Also based on the market cap and trading volume, it is trying too hard to surpass one or two coins sitting above it.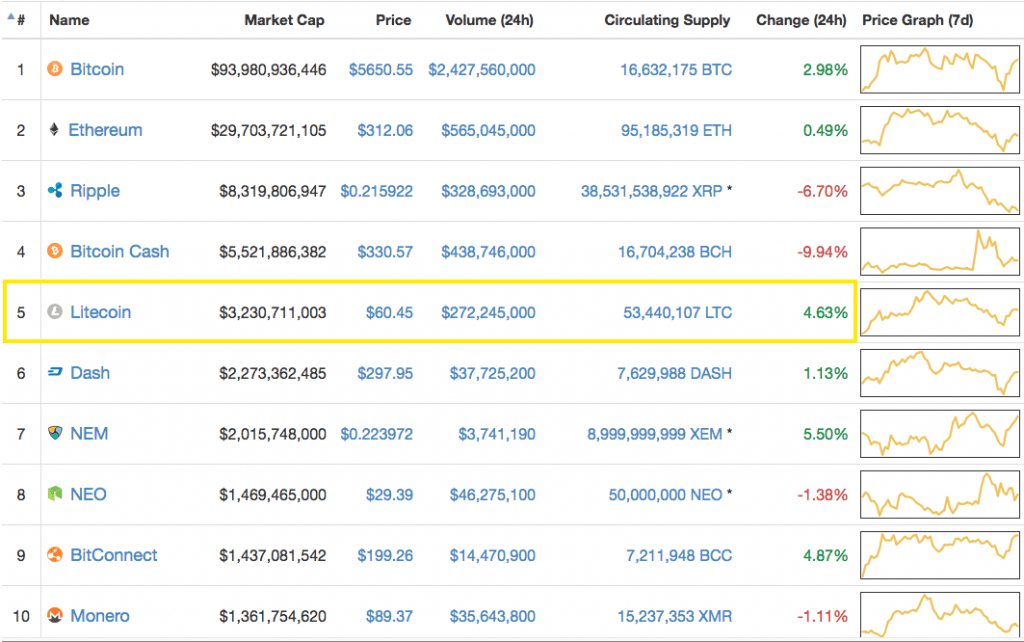 If we consider the weekly chart, a bearish trend following a bullish trend is clearly visible. But the support levels at $54 mark helped the coin from falling further against USD and soon it showed a promising upward moving trend. But a current resistance at $60 mark is forcing the Alligator curves to close its mouth.
If we look at the weekly MACD graphs, an up-down trend can be clearly observed. Also at this point, a crossover is likely to follow the 24-hour bullish trend. The current RSI is even at 53.3%.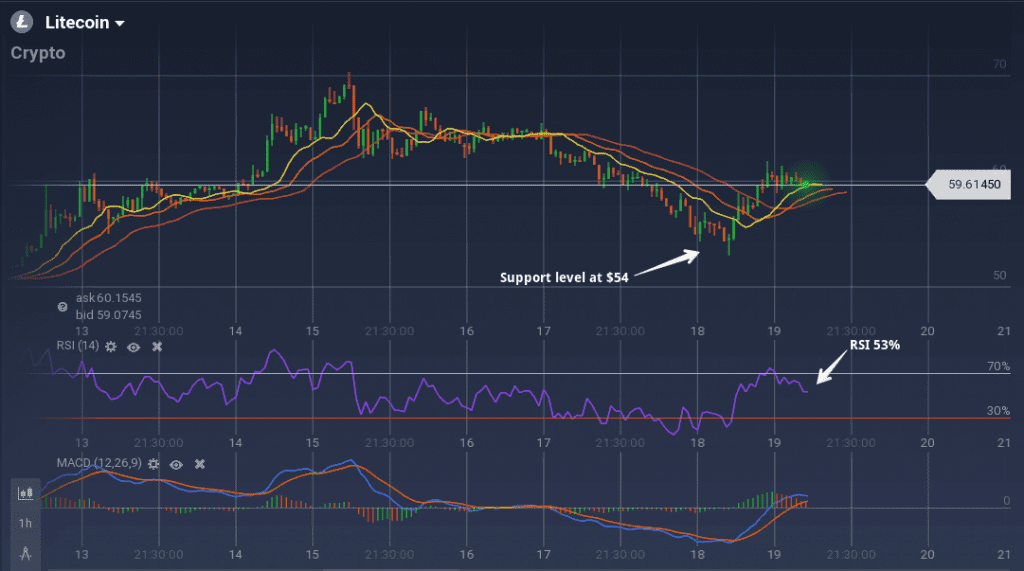 Against Bitcoin too, LTC is following a similar trend this week. A bullish trend took LTC/BTC value to 0.011 BTC but soon the value went down and is currently trading at 0.01 BTC. This is a 9% dip in the last 12-hours.
If we consider the whole picture, LTC performed really well and is one of the reliable coins in the market. It regularly attracts the traders' attention and is an excellent option to have alongside Bitcoin or Ether.
Trade now