Ethereum had an excellent run for a couple of weeks. Even the coin surpassed 600,000 transactions a day on its network. This week, it crossed $500, marking a new high, but only to fall instantly. With this, the current market cap of the coin is nearing $50 billion.
Key Highlights
Against USD, Ethereum crossed the $500 mark for the first time, setting a new record, but the price fell almost instantly from that peak
ETH/BTC depreciated 14 percent week-on-week and is currently trading around 0.0407 BTC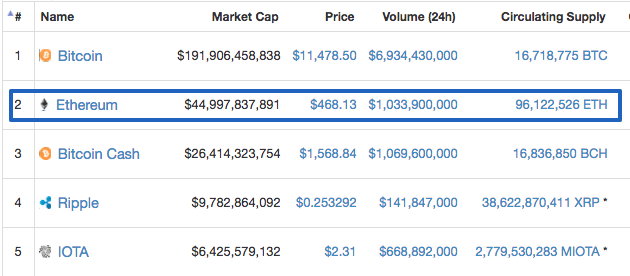 After the bullish end of the previous week, Ethereum started this week with a sideways movement. But soon with a buying rage, the value of the coin shoots up to reach an all-time high at $516. This is the first time Ethereum crossed the $500 mark. But due to the high peak resistance, the coin dived instantly to reach $401.
Though the high market activity tried to recover the coin, it further fell to $385. Fortunately, that point acted as a pivot and initiated an upward trend. ETH/USD reached $465, only to face resistance above $463. But a support level at $451 also formed.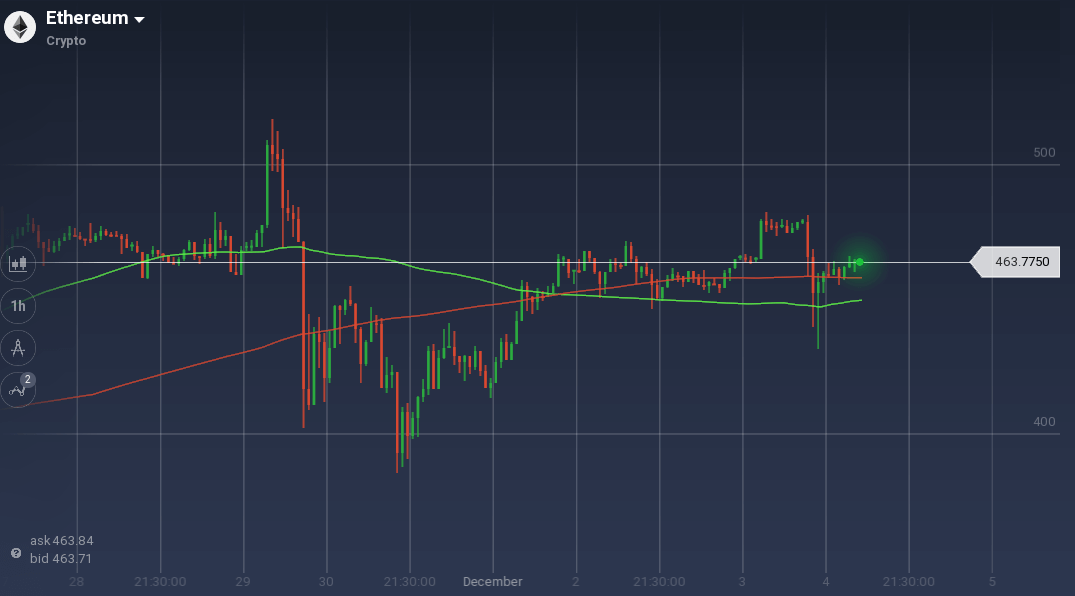 In the daily chart, the pair breached the newly formed resistance at $463 and reached $467. But it faced another level of resistance there. Though the coin tested the mark for a while, it finally dived to $432 but was quick enough to recover. Currently, the coin is trading around $464.
Because of the recent recovery, the indicators are also recovering from the bearish run. Stoch took a U-turn and is rising upward. After the bullish run, two MACD curves are also at a point of intersection. RSI is at 47 percent indicating an optimum demand and supply.



Due to the rising Bitcoin, ETH/BTC pair did not perform so well this week. The pair dropped from 0.0473 BTC to 0.0407 BTC over the week, and the fall was almost gradual, with only a couple of spikes. This is a weekly depreciation of 14 percent.
[cta_en link="http://bit.ly/2wfjJoj" name="Trade on ETH"][/cta_en]