The past week was very eventful for MIOTA. Though the coin climbed to be the 4th largest coin with a couple of insane weeks, this week it was knocked down to 6th position by the soaring Litecoin and Ripple. Still, MIOTA holds above $10.6 billion in market cap but the trading volume of last 24 hours with $648 million is much less than its peak around 10 days before.
Key Highlights
After a few soaring weeks, this week MIOTA was struggling to stabilize
Though the coin touched $5-mark couple of times, it was immediately pushed by the resistance there
IOT/BTC depreciated 32 percent weekly and currently trading around 0.000232 BTC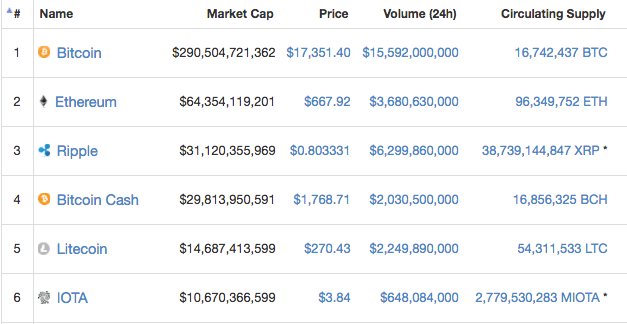 For MIOTA, the week started with an upward move and MIOTA regained $5.1 from $3.6 in around 24 hours. But the peak resistance pushed the IOT/USD down until $3.6 acted as a pivot again. This time the pair faced another resistance level at $4.3.
With a support at $4.0, the token tested the resistance level multiple times and ultimately breached it with a buying rage until the token reached $5 and faced the peak resistance again. This time pushed the price down and also initiated a bearish run.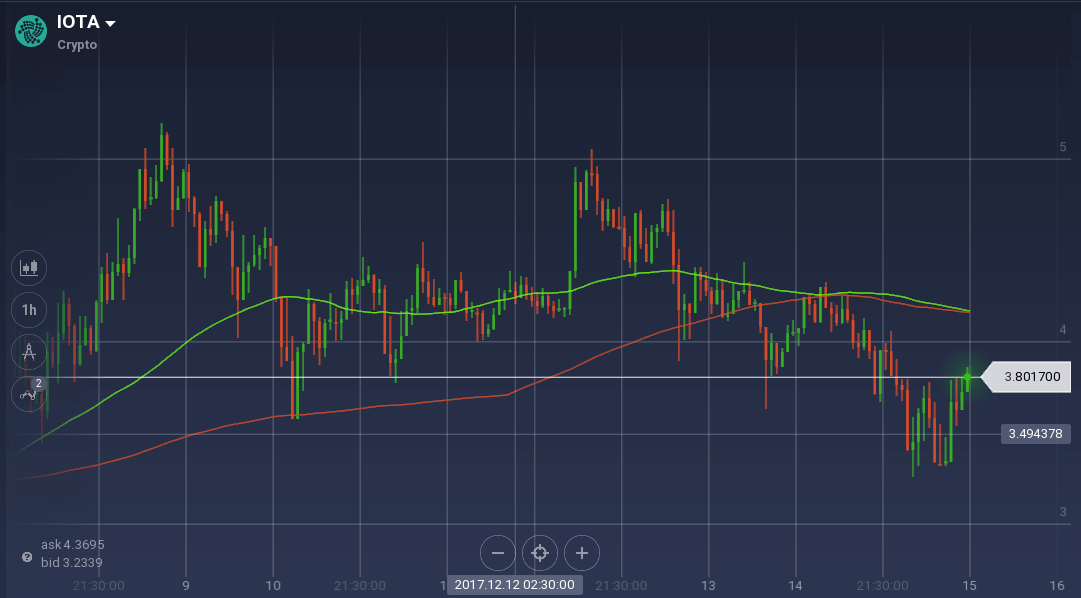 In the daily chart, the token found support at $3.3 and trying to recover the price. Currently, the pair is on the rise again and trading around $4.1.
Due to the recent recovery after the bearish run, the technical indicators are also on the rise. Stoch and RSI both are approaching the overbuying zone. MACD is also recovering from its bearish run.



Against Bitcoin, MIOTA's value dropped substantially this week. The pair depreciated by 32 percent as the value went down from 0.000325 BTC to 0.000232 BTC.
[cta_en link="http://bit.ly/2wgxwLy" name="Trade on IOT/USD"][/cta_en]