If you are finding it hard to find time to trade because you are too busy with work, family or other responsibilities three tactics are designed for you.
No time to trade? I don't think so
Busy people often find it hard to trade because of time. They may not have time in their schedules, they may not have time during the market's open hours or they may not even try because they assume they won't have time. Let me tell you this is not the case. You don't have to sit in front a screen all day, you don't have to be connected to the market all the time, and you sure don't have to limit your trading to a certain time of the day. There are lots of ways to trade, many different styles and I'm here to reveal three techniques to help the busy trader make time for what's important, trading.
What busy traders need to remember is that you don't have to trade all the time and you don't have to watch your computer all day. To this focus on a longer-term time frame, get away from the short term intraday scalping techniques that require active attention. Do this by using a longer-term chart like the daily chart, possibly the hourly depending on how much time is available and targeting longer term swings in prices. The benefit will be two-fold; freedom to go about your business and larger rate of return.
Yes, I said larger rates of return, because the market makes bigger moves over the course of a week than it does in a day, an hour or a minute. Of course, the amounts will depend on how much leverage you employ but the percent gains in your underlying asset will be larger.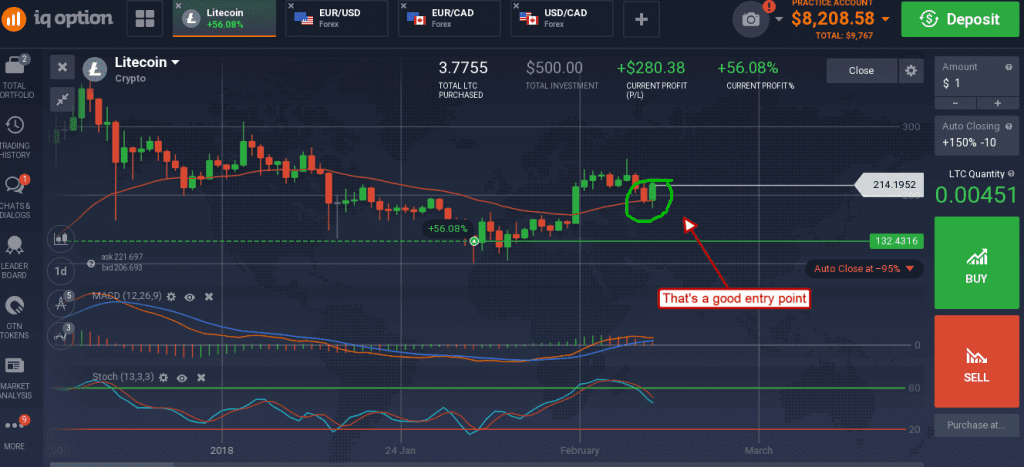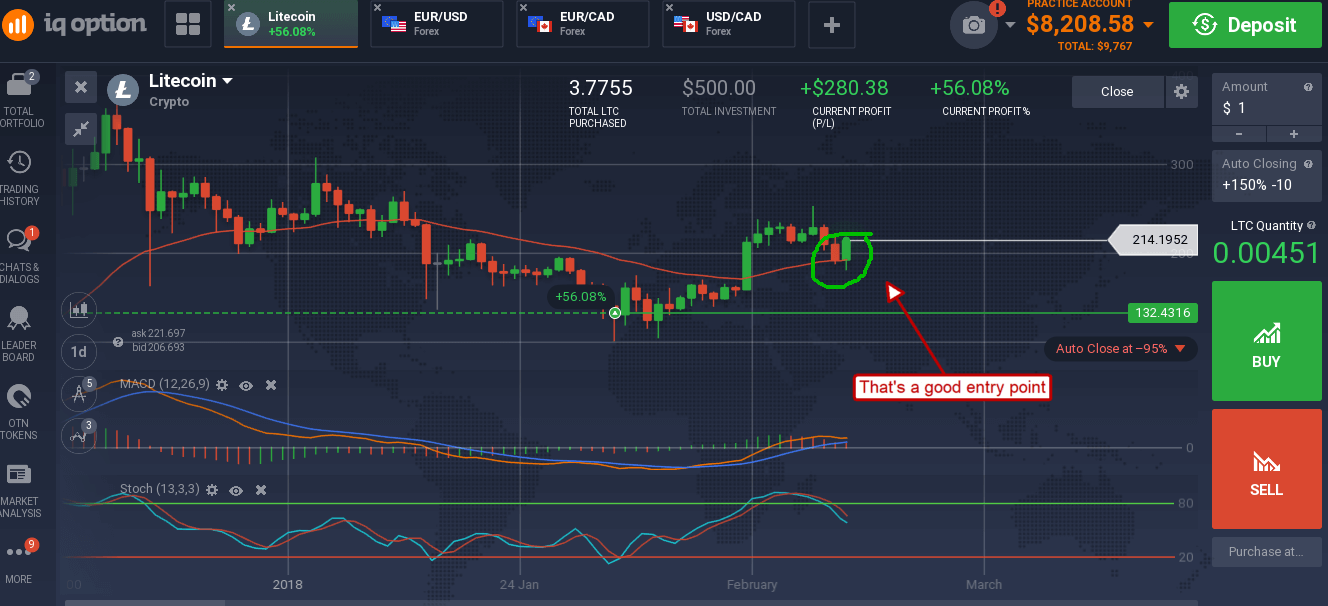 Trading this way will also mean using strict money management rules. You won't be around to make decisions if the market does awry, so it is best to be safe and not sorry. The IQ Option platform lets you enter stop-loss and take-profit triggers to automatically close your positions in the event they move for or against you. If I've learned one thing over the years it is that you lose more money by not selling your losers when they still have value and your winners when they show profits.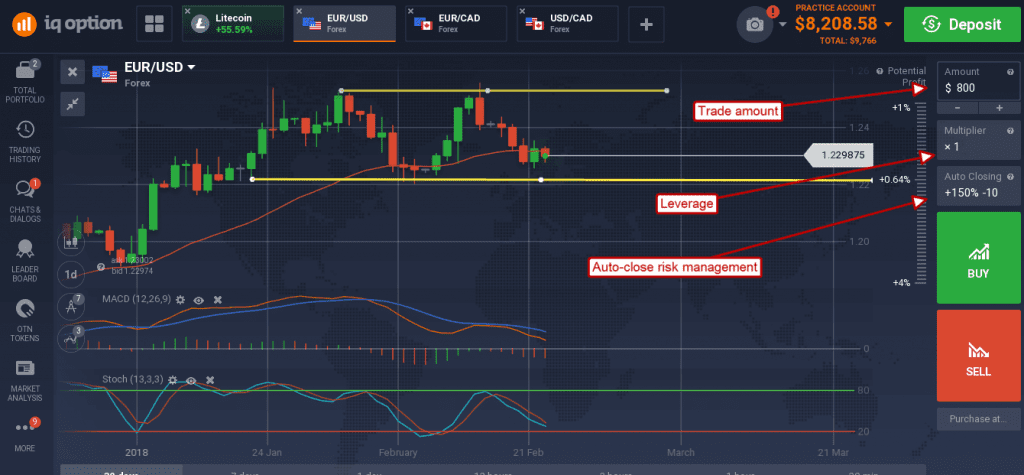 Three techniques for busy people who want to trade
#1 – Really Busy – If you are really buy you will probably want to pick one day each week and make trades on that day only. I would suggest, if possible, to look at the news and charts on Sunday evening and place your trades early Monday morning. Stick to the daily charts for this technique and feel free to use whatever indicators you like. The trick with this strategy is to blend technical and fundamental analysis in a way that allows you to make a trade based on what you think is going to happen that week.
In some cases, your trading will line up precisely with generally accepted technical entry points and those will be your best weeks. Other week's may see trends continue, others may see resistances or support hit, possibly reversals. The idea is to make the best trades you can, keep win/loss rates as high as possible. Use the stop-loss and the take-profit, some week's you will check into your account to find all 5 trades closed at a profit.
#2 – Not as Busy – If you are less busy you can probably find time once per day to look at the charts ad make a trade or two. In this case you may want to use the daily or hourly charts for your analysis, sticking to trends and watching out for support and resistance. A decent understanding of the fundamentals will also help. You can use any indicators you like, but only follow accepted entry points that are consistent with trend and your analysis.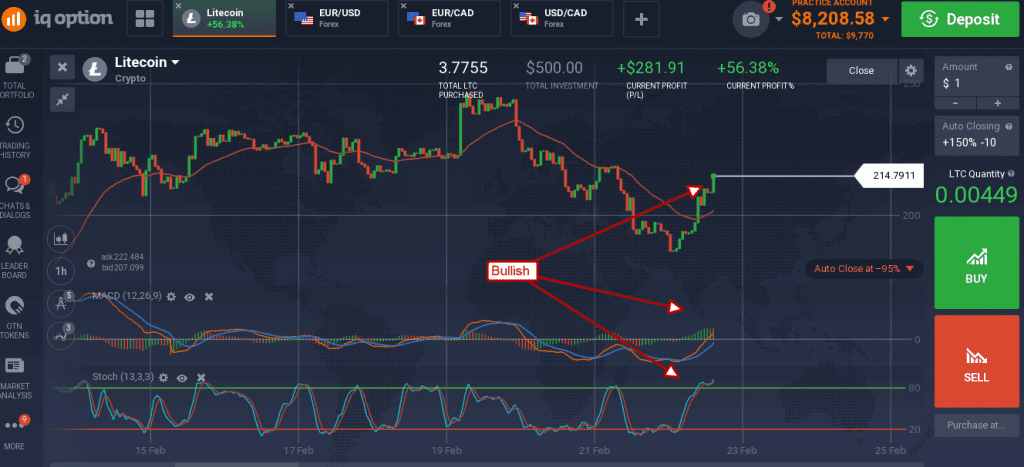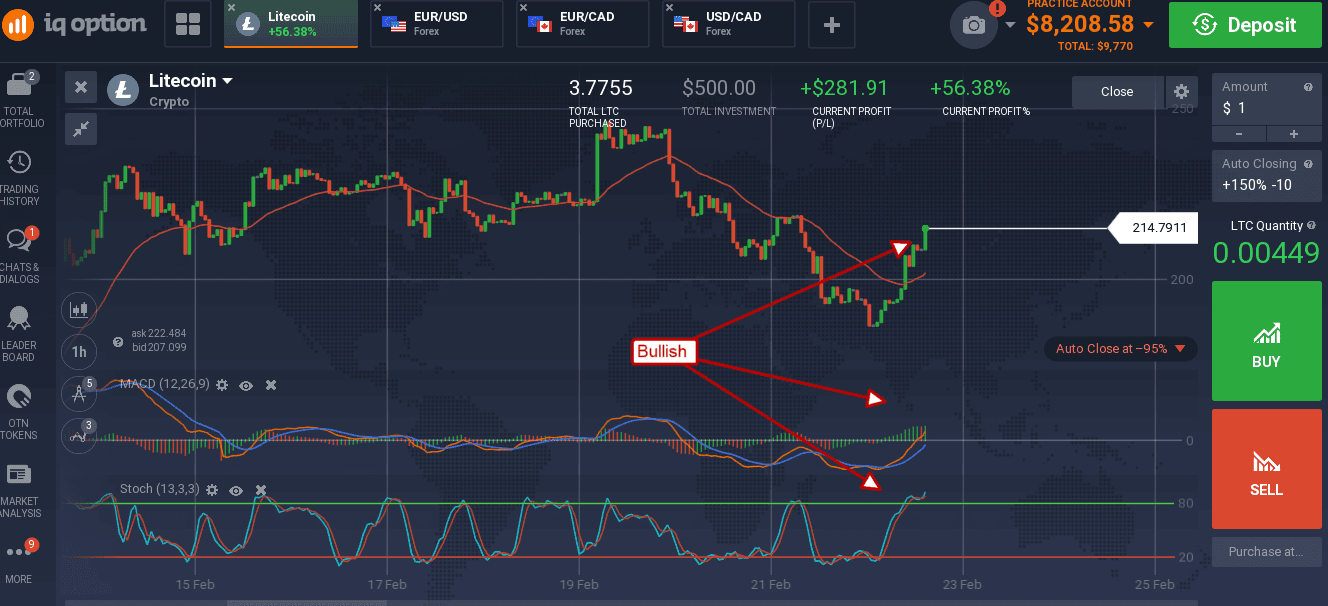 #3 – Off-Hours Trading – If you have time to trade each day but not when the local market is open simply look for a market that is open. There are only a few hours each day in which no equity market is open and no hours except the weekend in which forex is not trading. If you can only trade on the weekend you can always turn to cryptocurrency which I find to be a very tradable market that gives good technical entries.
[cta_en link="http://bit.ly/2w6LBL6″ name="Trade now"][/cta_en]