The market is mostly red again, however, this seems only a combined momentary dip. Few coins, however, are on the path of gaining aggressively. With this, the total market cap is hovering around $350 billion.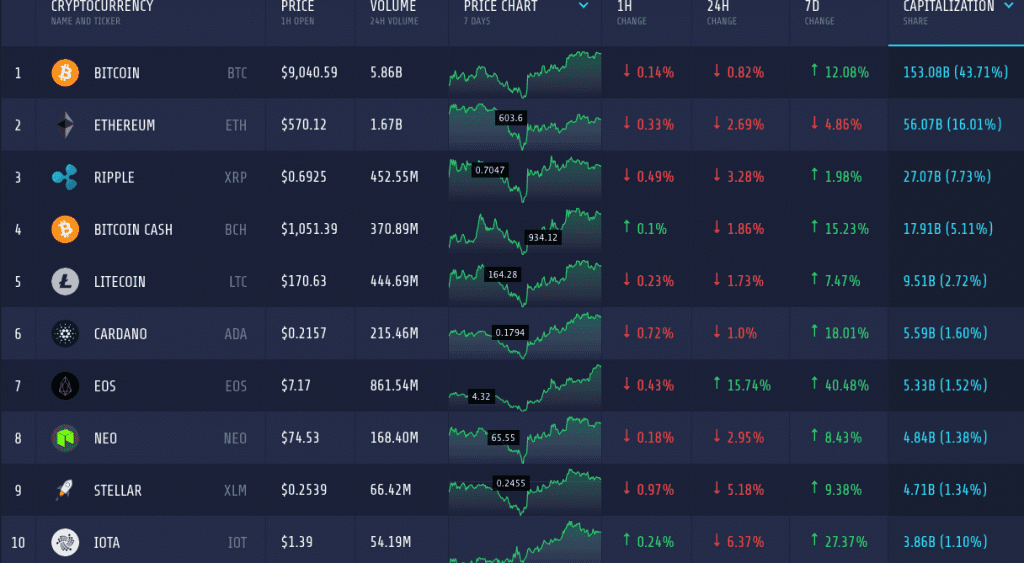 EOS
EOS became one of the highest grossing coins in the market with is aggressive gains lately. When most of the coins are taking a downturn, EOS gained around 16 percent on the 24-hour chart. The coin also appreciated by more than 40 percent on the week to date. Though it is holding only $5.3 billion in market cap, the rising prices are attracting a huge crowd of traders, as in the last 24 hours, trading volume was $861 million.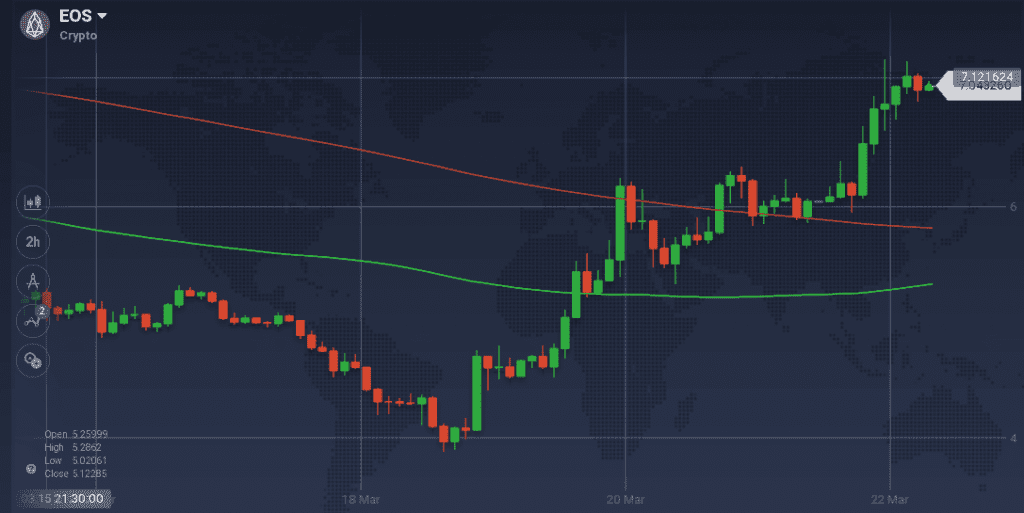 EOS was facing a massive resistance at $5.2 in the early weekly trading sessions. Though support at $4.9 was holding the prices, it was not strong enough when the bear took over and the prices went down to $3.9. However, after reaching that point, the coin rebounded with a steep and strong bullish trend. Though it faced some resistance at $6.2, the bull pushed the price though and the coin climbed over $7.



With the bullish trend, the technical indicators are also signaling bull. Stoch and RSI are running above the overbuying zone for a while. However, due to the presence of some resistance, indicators like MACD are closing up.
Stellar
Stellar is another coin which bounced aggressively after the market crash. The news of the implementation of Lightning Network on its blockchain also boosted the market mentality towards it. It gained over 9 percent on the weekly chart, but due to the stagnant prices, it went down by 5 percent on the daily chart. Unlike EOS, very few traders are engaged in trading with Stellar as the trading volume was mere $66 million.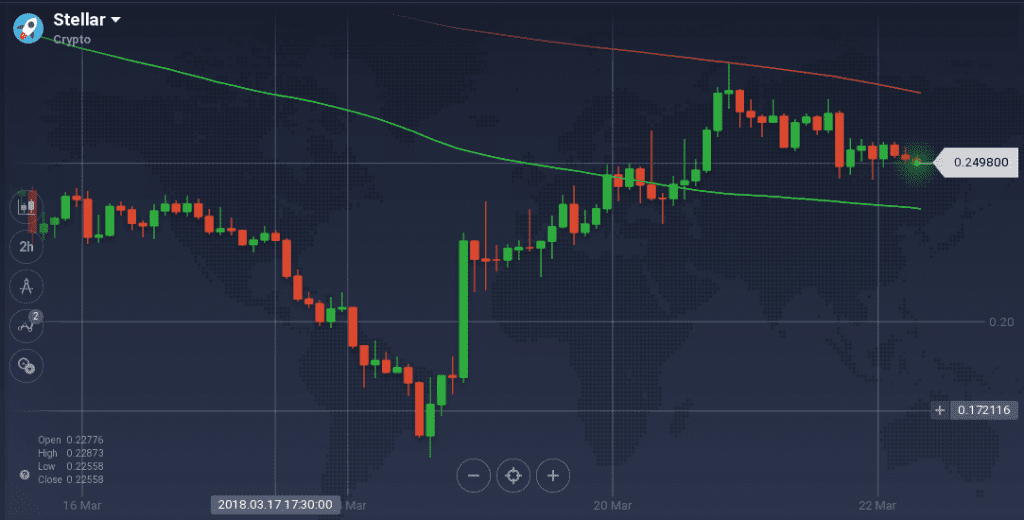 The weekly trajectory of both EOS and Stellar are almost similar. After facing resistance at $0.239, XLM went below $0.157. Then the coin pivoted aggressively from there with a boost from the rage of the optimistic buyers. The coin gradually begins to rise and soon went above $0.282.
Recently, it is facing some resistance at the achieved peak, but support is also present around $0.24.



The resistance near the peak is forcing the indicators to go down. RSI is running around 43 percent with a downward inclination, and so is Stoch. MACD is also signaling bear. 100 SMA is still under 200 SMA on the weekly chart due to the dominance of the bear.
Market Update
The highly anticipated G20 discussion on potential cryptocurrency regulation took place yesterday afternoon in Buenos Aires. While no new policies emerged after the meeting, the G20 set a firm deadline of July 2018 for proposals on global crypto regulation.
Twitter CEO Jack Dorsey has gone on record with his most daring support of Bitcoin yet, saying it will become the world's "single currency."
Conclusion
With all the advancements happening around the world, it seems that the wild market will see some regulations in the next few months. However, based on the social impact of the digital coins, we can hope that there will be no hardline rules.
[cta_en link="https://iqoption.com/lp/ultimate-trading/en/?aff=88&afftrack=cryptoanalysis2203″ name="Trade crypto here"][/cta_en]