9 min read 
The date is April 30th, 2019. The technological giant Apple releases earnings for Fiscal Quarter 2 ending March 2019. The company, having been under a lot of stress due to a recent decline in iPhone sales, the most liquid product the company has so far, managed to report positive results. Why are some investors still worried? What has Apple done to regain trust in their projections? Read further to find out.
Legal and Identity Crises:
MacRumours reports that Apple has been under the scrutiny of the European Union in light of a recent complaint coming from their biggest competitors in Music Streaming, Spotify. The The antitrust complaint that Spotify filed in March, 2019 accuses Apple of misusing the App Store to intentionally disrupt the choices of potential clients for Spotify, and to "stifle innovation at the expense of user experience."
Apple's Music subscription cost standard is $9.99 per month whereas they charge $0.30 per purchase for App Store purchases which forces Spotify to charge their customers $12.99 in order to make the net profit of $9.99. Such a move eliminates competition for Apple since target group would rather pay less.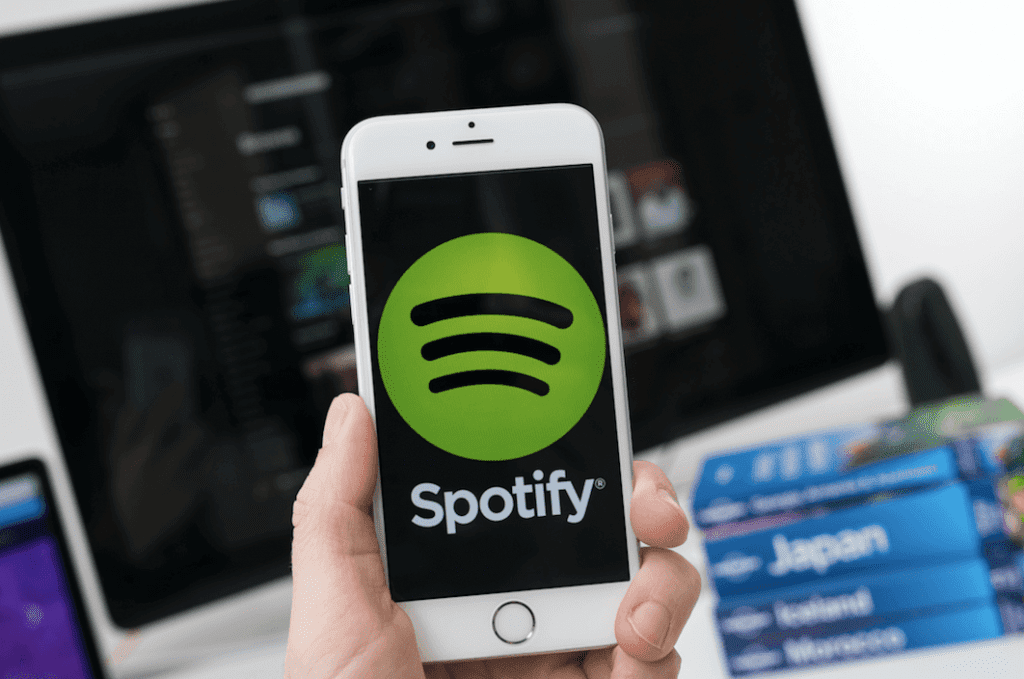 Apple, as expected, retaliates and calls shade, claiming "Spotify wants all benefits of a free application without it being free," which they found misleading.
Further to the clash with Spotify, Apple has had to deal with what has been observed as fake Apple Support/Care calls to iPhone users. Forbes comments on the fact that many iPhone users received phone calls from scammers looking to acquire sensitive information. Generally, it is not expected that phishing scams would user voice but in this case, scammers went as far a using calling-ID's and welcome messages as well as seemingly-real numbers and estimated time of waiting to impersonate real Apple staff. Apple support and Apple care were impersonated during this issue.
Apple responds by stating that security is #1 priority to them and releases steps for customers to be able to identify and combat the scammers trying to reach out to real iPhone users.
iPhone Sales decline/technical malfunctions and dishonesty:
Earlier this year, iPhone sales started to plummet as per the company's recent earnings reports. The decline can be attributed to none other than the Chinese-USA trade war. Despite the fact that Apple's respect analyst, Ming-Chi Kuo announced that the company is looking to switch their antenna technology from Liquid Crystal Polymer (LCP) to Modified-PI to improve performance of cellular connectivity in calls, data and transfer, ahead of the landing of 5G in 2020, the updates and improvements cannot help in the hindrance the trade war has brought on.
In addition, tests showed that battery life of Apple handsets like iPhone XR is overstated. More specifically, tests on iPhone XR showed that where Apple suggests that the device can handle 25 hours of call time, in actuality, it can handle 16.32. This leads to investors losing confidence in what apple says about their products.
Source: CNBC
Damage Control, Regaining Confidence, Investing in the Future:
In spite of all that has already taken place, and the controversy encircling the tech virtuoso, April 2019 earnings beat Wall Street estimates and the company is again approaching the trillion mark, reporting 923.30B in market cap.
Fiscal Quarter 2 reports EPS of $2.46 vs forecast $2.36, Revenue of $58.02 billion vs forecast $57.37 billion, Services Revenue of $11.45 billion vs forecast $11.37 billion and projected Q3 revenue of $52.5 to $54.5 billion vs forecast $51.94 billion. These numbers were seen as very positive, as the Stock increased by 4% post-earnings.
30m Candlesticks, post-earnings impact.
Without further ado, Apple went on to announce their future plans in order to alleviate the damage sustained by the previously stated controversies. First and foremost, the highly competitive streaming market will be attacked first: Apple TV and Apple News streaming services were announced earlier this year, as we explore in this article by my colleague Daniel Davies, in a attempt to acquire market dominance in the sphere of online streaming. Apple is not attempting to rival Netflix, the leader in this field, but rather, as the Washington post reports, co-exist with them. The announcement mentions esteemed names in their partnerships like Oprah Winfrey and Steven Spielberg in their original content.
This leads us to the focus that Apple has at the moment on Subscription services, Wearables and Home Accessories. While iPhone sales declined by 17% in Q2 2019 from last year, these products start to gain momentum and become more popular. For example, wearables such as Apple Watch account for more than 1/3 in the last quarter earnings. They post a growth rate of 30% which translates to 20 million watches sold in 2018 alone. AirPods sales are estimated to come to 60 million sold pairs in the current year.
Wearables and services alone account for 29% of total revenue which leads analysts to believe that there is evidence of a long-term change in strategy to adapt to the new data.
Airpods, Apple Watch
Conclusion:
It seems that the bullish momentum in previous earnings continues to take place, as Apple continues to contort and adapt to new challenges and changes in the very competitive fields they are battling. Take a look at their earnings history below:

There are many challenges and tribulations ahead for the tech giant, but there is proven track record showing the innovations and clever marketing approaches, confidently place Apple on the forefront within its sphere.
If you wish to learn how to use Market Analysis on our platform to help you analyse companies, visit my previous article on this subject here.
Information regarding past performance is not a reliable indicator of future performance.
Trade now