3 min read 
On 28th October 2016, Zcash hit the exchanges for the first time and began trading publically. And since then, the journey of this anonymous token was quite impressive. In May of this year, the trading volume of this token drastically increased, and as a result, the market capitalization exploded to reach over $898 million in September 2017.

Key Highlights
Based on the weekly chart, ZEC is moving almost flat and is currently trading at $228
Against BTC, ZEC is trading at 0.04BTC
What is Zcash?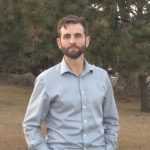 Zcash leverages zero-knowledge proof constructions called zk-SNARKs, which allow two users to exchange information without revealing their identities.While the bitcoin blockchain contains records of the participants in a transaction, as well as the amount involved, Zcash's blockchain shows only that a transaction took place, not who was involved or what the amount was.
The Founder and CEO, Zooko Wilcox's only aim were to provide the users a greater level of privacy yet with high fungibility. The currency also received venture capital backing from well-recognized names such as Roger Ver, Barry Seibert, and Pantera Capital.
How is ZEC performing now?
If we consider the monthly chart, a short squeeze can be observed in the early month followed by a bearish trend. The squeeze took the price from $290 to $437 but fell almost instantly. On a month-on-month basis, the value of ZEC fell 27 percent.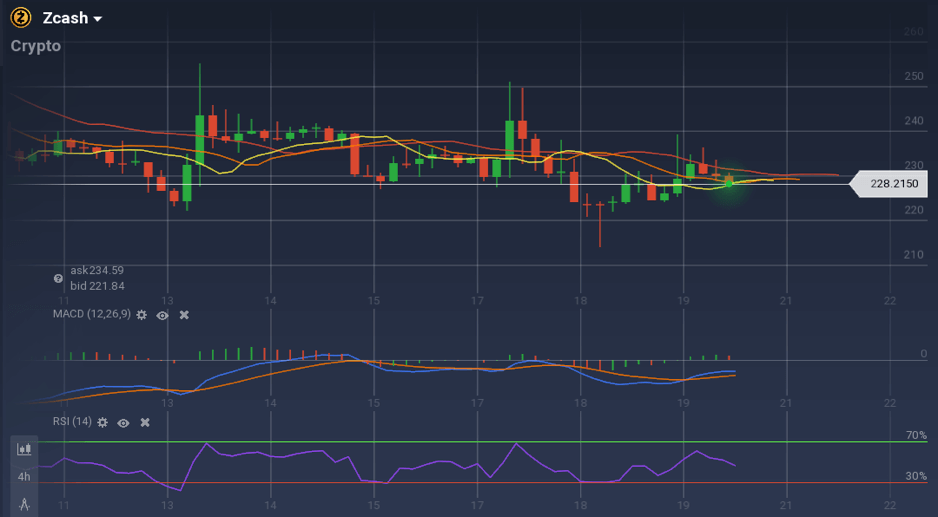 On a weekly chart, nothing significant is happening. The price fluctuated within a narrow band of $222 and $243, with resistance and support at both the levels respectively. Alligator and MACD curves are also moving flat indication no significant movement in the market. RSI is at 45%.
Against Bitcoin, ZEC faced a lot of ebbs and flow this week mainly because of the fluctuating Bitcoin. At present, ZEC is trading at 0.04BTC.
However ZEC performed, unlike Bitcoin, a physical company is backing the coin. Any sudden activity in the firm can tremendously affect the value of the coin. So investing in ZEC can be a safe bet for the crypto investors.
Trade ZEC
NOTE: This article is not an investment advice. Any references to historical price movements or levels is informational and based on external analysis and we do not warranty that any such movements or levels are likely to reoccur in the future.
In accordance with European Securities and Markets Authority's (ESMA) requirements, binary and digital options trading is only available to clients categorized as professional clients.
GENERAL RISK WARNING
CFDs are complex instruments and come with a high risk of losing money rapidly due to leverage.
77% of retail investor accounts lose money when trading CFDs with this provider.
You should consider whether you understand how CFDs work and whether you can afford to take the high risk of losing your money.