Zcash caught the attention of many last week after Edward Snowden called it "the most interesting right now" thanks to its privacy properties. The Zcash team certainly has plans to make it one of the most competitive privacy coins out there. Next June, Zcash will release its new software upgrade, Overwinter, which will set the coin up for its future update, Sapling, in September. The end goal is to provide faster transactions and improve overall security.
Anonymous payments for all
As previously mentioned, Zcash is a cryptocurrency aiming to provide users with enhanced privacy protection. Although Zcash payments are published on a public blockchain, the sender, recipient, and transaction amount remain private. A speciality proof called zk-snarks is used to secure the network, providing added security by ensuring that the information of all parties involved in a transaction is encrypted and kept private. Zcash was launched in 2016, and has a coin supply of 21 million.
Zcash Upgrades
It should be noted that Zcash has separated its progress for 2018 into two stages. The first, called Sprout, focuses mostly on fixing bugs and improving usability. The second, Sapling, will deal with security and reliability while also delivering improved performance for shielded transactions.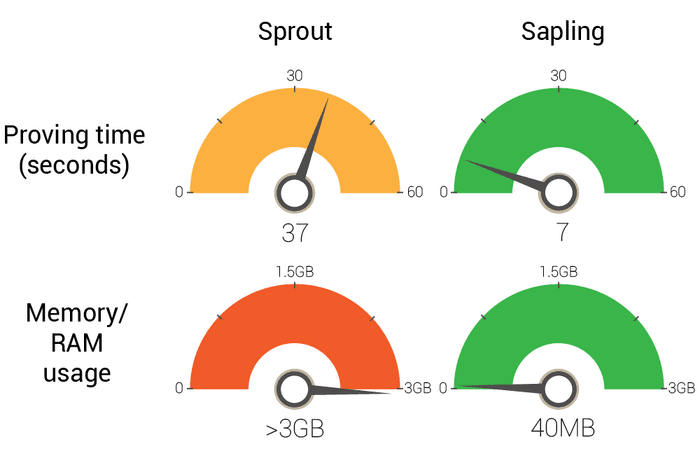 Overwinter is the first step in moving toward the Sapling phase, which will come into play in September.
Earlier this month, Zcash developers officially announced the release of their first network upgrade, Overwinter. According to their blog post, the purpose of Overwinter is "to strengthen the protocol for future network upgrades, paving the way for the Zcash Sapling network upgrade this year." Overwinter's software will include version control, transaction expiry, replay protection for network upgrades, and improvements for transparent transactions. As noted in the announcement, all users have to do is keep their Zcash software up to date. The first version of Overwinter will be supported in April on version 1.1.0 of zcashd, while the main chain update launch is set to take place on June 25, 2018.
According to Coindesk, Zcash co-founder Zooko Wilcox has chosen to call Overwinter a "network update" as opposed to a hard fork, as it is not expected to result in the creation of a new currency.
Staying ahead of competition
At the time of writing, Zcash is trading at $232.75 and finds itself ranked 25th in the market with a market cap of about $830 million. Zcash's main competitor is Monero, a cryptocurrency that utilizes ring signatures to provide users with privacy. Monero's competitive edge is that it has enjoyed a longer time time in the market in comparison to its rivals. Nonetheless, it looks like Zcash is gearing up to step ahead of Monero and earn the title of top privacy coin. It would be a good idea to keep an eye on Zcash as it continues to develop throughout 2018.
[cta_en link="https://iqoption.com/lp/ultimate-trading/en/?aff=88&afftrack=Zcash2603″ name="Trade now"][/cta_en]