6 min read 
Yum! Brands Inc (YUM: NYQ), previously known as Tricon Global Restaurants Inc., is an American fast food business that includes numerous well-known names – such as KFC, Taco Bell and Pizza Hut. The company operates worldwide and functions as a separate entity in China – as Yum China.  As of year-end 2016, Yum! Brands Inc operates over 43,500 restaurants in more than 135 countries and territories.
This fast food business giant is expected to announce the next set of earnings on July 11th 2017. Let's take a look at some key factors for Yum! Brands Inc shares moving into the 2nd half of 2017.
1) Share Price – Marching Higher
Over the past twelve months Yum! Brand Inc shares are up over 21%. The share price has gained consistently over the past calendar year with moderate levels of volatility surrounding the November 2016 US election period – which impacted all US based businesses similarly at the time.  Looking more closely at 2017 the share price has performed impressively – gaining 15% YTD with a consistent upward drift in price.
2) Financial Performance
As of the 2016 year-end Yum! Brands reported flat revenues for the year on year comparison period – with revenues of 6.44USD billion. Despite this, net income grew an impressive 25.21% over the same time frame from 1.29USD billion to 1.62USD billion. Lower cost of goods sold as a percentage of sales (falling from 38.49% to 37.35%) drove this surge in net income. Yum! Brands, Inc. reported Q1 2017 earnings of 0.65 per share in May of this year – outperforming the 0.600 Wall Street analyst consensus expectation. However, this figure fell short of Q1 results from the previous year – by a significant amount of 31.58%.
Q2 2017 earnings are expected to be announced on July 11th 2017 and are forecast to be 0.61USD per share – representing a 13% year on year contraction in EPS for the quarter as compared to the 0.75USD reported for Q2 2016 EPS.  
3) Dividends – Weaker Outlook
Yum! Brands Inc reported a dividend of 1.89 USD for the 2016 financial year, achieving an 11.83% increase over the previous year. The consensus forecast for the 2017 financial year dividends is 1.28 USD – representing a year on year contraction in dividends of 32.12%.
4) Australia – Market Expansion
At the end of June 2017 Yum! Brands Inc announced confirmation of plans to sell over two dozen KFC locations in Australia. A deal has been made between Yum! and Collins Foods in which 28 KFC outlets will be sold for an amount of 10.2 million Australian dollars (83.41USD million). The restaurants will span a number of geographic regions – including Tasmania, South Australia and Western Australia. Further to this, the deal will create the largest chain of the fried chicken fast food outlets in Australia.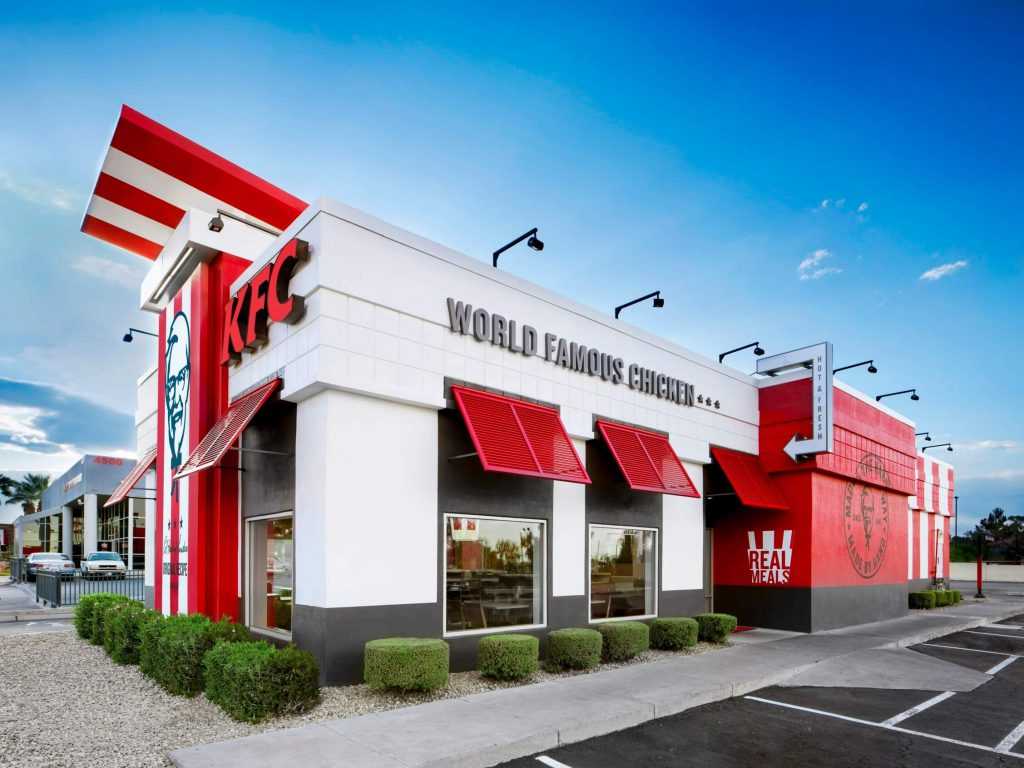 5) Competitive Price to Earnings
Yum! shares offer investors a good value entry opportunity into the fast food restaurant sector. Yum! Brands shares are currently trading at a price to earnings of 26.23 compared to an industry average price to earnings of 27.40. This, albeit moderately, lower price to earnings ratio presents a cheaper buying opportunity for investors looking for exposure to the fast food sector.
Overall the outlook is positive for Yum! Brands Inc shares over the short to long term investment horizon. The company has the fundamentals in place to drive growth which has the ability to deliver capital appreciation in share value. However, the outlook is not as strong from a short-term income perspective as dividends are forecast for contraction through 2017 and 2018.
Trade here
Sources:
https://markets.ft.com/data/equities/tearsheet/summary?s=YUM:NYQ
http://www.nasdaq.com/symbol/yum
http://www.yum.com/