4 min read 
There is a flurry of major central bank activity set to rock forex markets this week. The forex markets are wound up ahead of this news and set to make big moves regardless the outcome. The first event is the monthly Beige Book report from the US FOMC, the second is an interest rate policy announcement from the BOE, and the third is another policy statement from the ECB. Together these statements will have far ranging impact on the EUR/USD, the GBP/USD and the EUR/GBP.
The Beige Book is expected to show continued economic expansion within the US. The data over the past month has been positive, there have been notable increases in labor conditions as well as activity within the manufacturing and services sectors. The data suggests economic activity is expanding in the second half and that is shown in the Atlanta Fed's GDPNOw Tool. The tool shows an expectation US GDP will be in the range of 4.5%, 0.3% hotter than previously.
The EUR/USD is set to fall. The pair is trading and confirming resistance at the short-term moving average and 1.1625 resistance target. The indicators are bearish and suggest weakness within the market. The Beige Book, when it confirms this outlook, will also confirm the need for additional interest rate hikes and that will strengthen the dollar. A move lower may find support near 1.1300. The caveat of course is the ECB meeting. The ECB is not expected to change policy or even to make hawkish comments. If they surprise the market it could cap downward movement in the EUR/USD.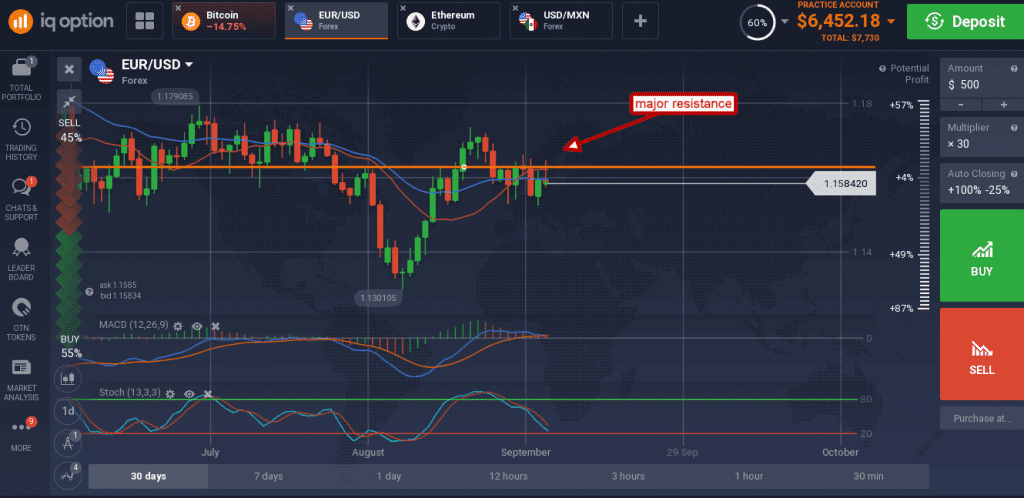 The GBP/USD is trying to move higher off a recently set bottom but is having a hard time with resistance at 1.3050. The Beige Book could send the pair lower with the risk of BOE action. The BOE is not expected to raise rates, they just that at the last meeting, but they may sound hawkish in the statement. There have been positive developments in Brexit negotiations that are supporting the economy, outlook and the GBP/USD.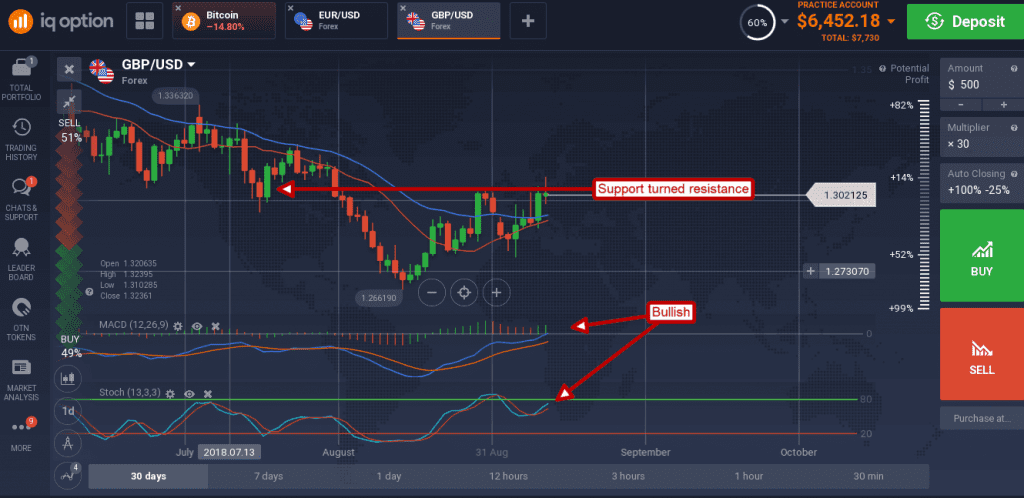 A move up would be bullish if can close above 1.3050, a move lower may find support at the short-term moving average. A move below the EMA will be bearish.
The EUR/GBP is moving lower after reversing at a one-year high. The pair moved up to test resistance at the short-term moving average in early Wednesday trading and confirmed with an inverted hammer doji. The indicators are also bearish which adds further confirmation a move lower is to be expected.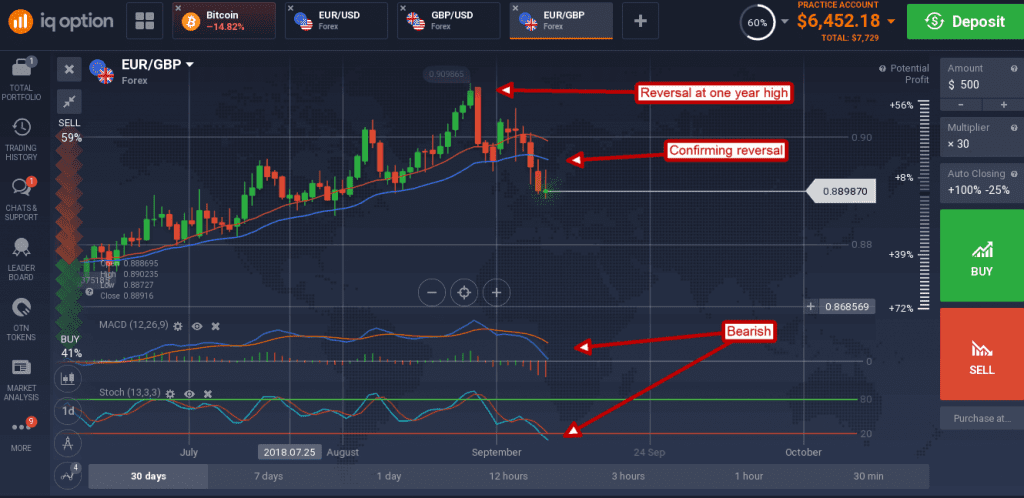 The ECB and BOE meetings may bring volatility but it will take serious surprises to get this pair moving higher again. The targets for support are 88.50 and 88.00 in the near-term.
Trade now