2 min read 
The most famous virtual currency went down 6.1% to $8,758.09 at 3:43 p.m. Hong Kong time today.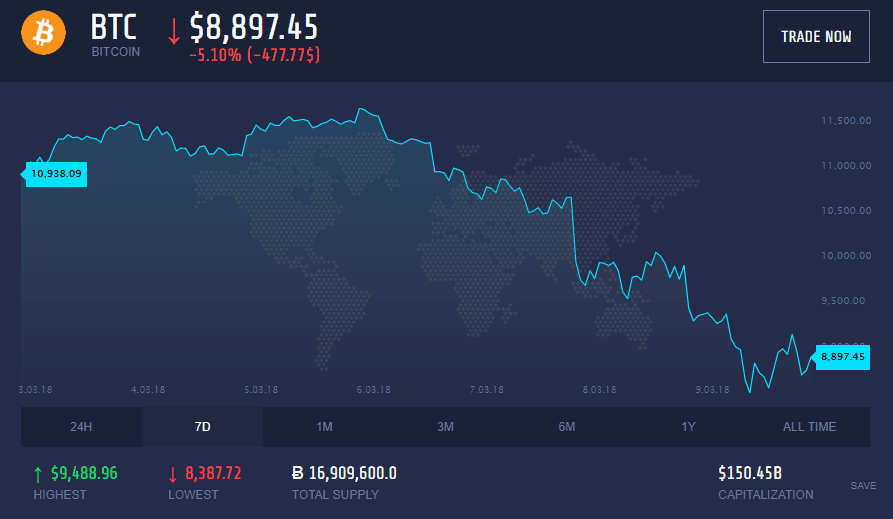 It has been a negative week for Bitcoin. It has slumped more than 20% this week as a consequence of increased regulatory scrutiny in Japan and the US.
"The screen is flashing red today and people are getting fearful," said Caleb Yap, co-founder of Singapore Bitcoin Club. "Weak hands are definitely wanting to sell. If Mt. Gox can dump $400 million of Bitcoin just like that and there's still billions left, the fear is when is the big drop coming."
On Thursday, Japan's Financial Services Agency ordered two exchanges to stop operations for at least one month and penalized four others. This happened just hours after a warning from the US Securities and Exchange Commission that many online trading platforms should register with the agency.
"These are all growing pains," said SJ Oh, a Hong Kong-based trader at Octagon Strategy. "And while hurtful today, the fact that regulators are cracking down will be good for the long run."
Buy Bitcoin now