3 min read 
There is a lot going on in the world today. Believe it or not, there are forces in place that when unleashed will spark a domino-like chain of events with only one possible result; a massive surge in global economic growth. At the heart of it all is the ever-present threat of all-out trade war between the US and its trading partners and that will drive forex trading this week.
Perhaps, the most important pair to watch will be the USD/MXN. The US and Mexico both indicated over the weekend that the two nations had made progress and were close to reaching a deal. On Monday morning they announced a deal was done. The major sticking point, Trump's demand for a sunset clause, was surmounted allowing the two nations to come closer together on other issues and send the peso moving higher. Now that a deal is done it is likely we'll see the pair move down to 18.00 or lower.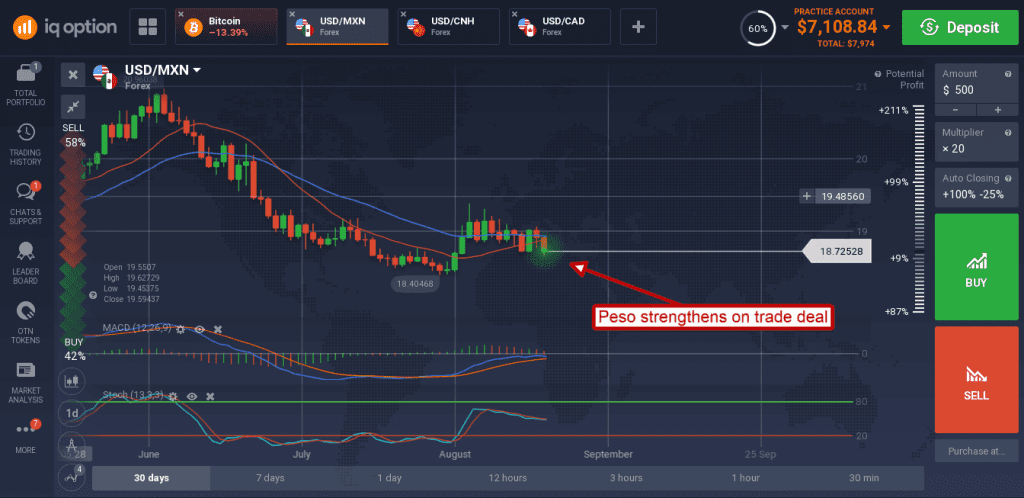 Meanwhile, on the other side of the NAFTA equation, is Canada. Canada seems to have fallen to the wayside in regards the negotiation although Mexico has stated no deal without all three parties involved. The USD advanced against the Looney but is still trapped within a narrowing trading range. A tri-lateral deal on a renewed NAFTA would boost the CAD but there is no guarantee that's what will happen. At present, support for the pair is just below $1.30 CAD per USD, a fall below that level would indicate a move to 1.2900 or 1.2800 at least.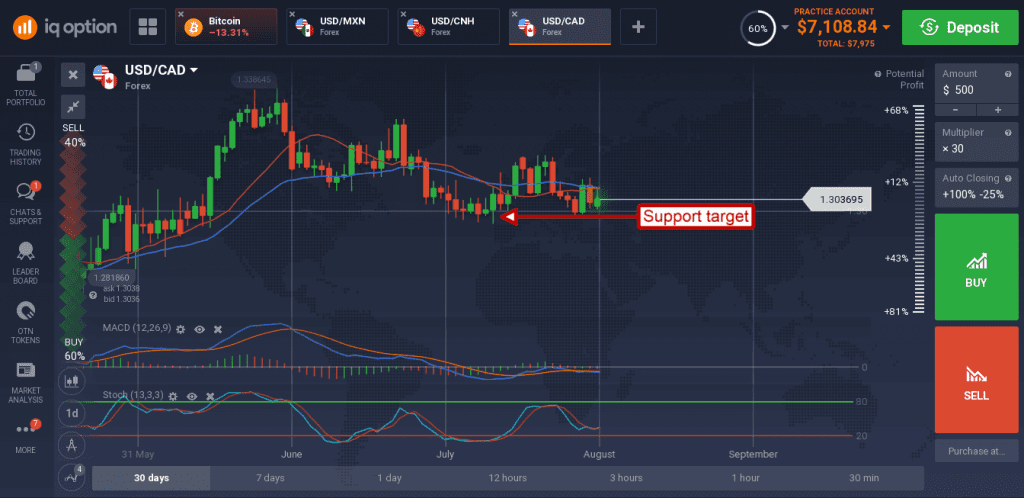 China and the yuan are not immune to dollar strength in the face of mounting trade tensions. The USD/CNH trend up to an 18-month high over the past 6 months but the move may have stopped. The pair has retreat over the past few weeks and may move lower.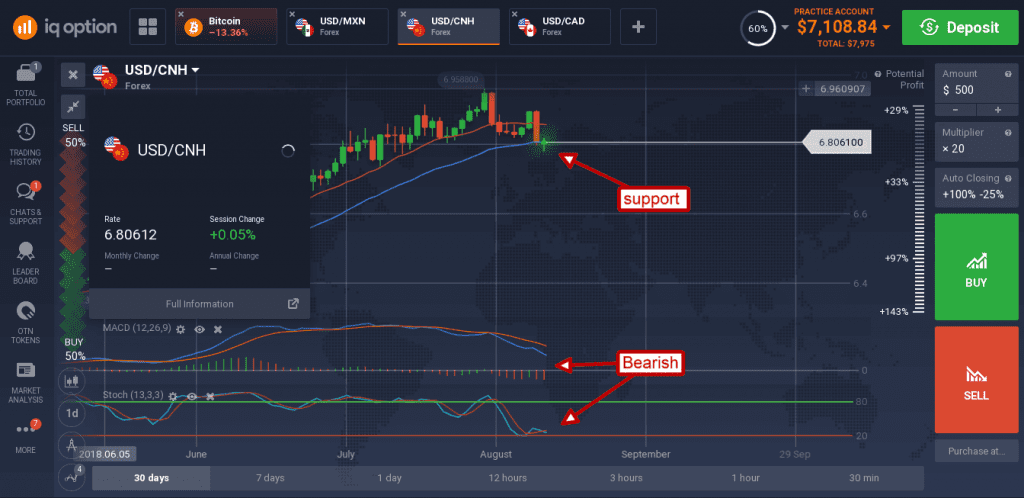 The good news is that the PBOC and Chinese President Xi Jinping have decided not to use monetary policy to attack the US and have adjusted their methodology for setting the USD/CNH midpoint. The pair is currently sitting on a key support at 6.800 but the indications are not bullish. A fall below this level may see the pair fall to 6.75 or 6.700 in the near term.
Trade now