4 min read 
The Crypto market still seems to be affected by the public news of the last week, especially those from China. Some of the major Crypto exchange services in China have closed their doors, and for others there was an obligation to close all operations shortly after. The impact on the market was significant, with fluctuations that gave some headaches to many investors. Let's have a look at some of the biggest cryptocurrencies in detail.
Bitcoin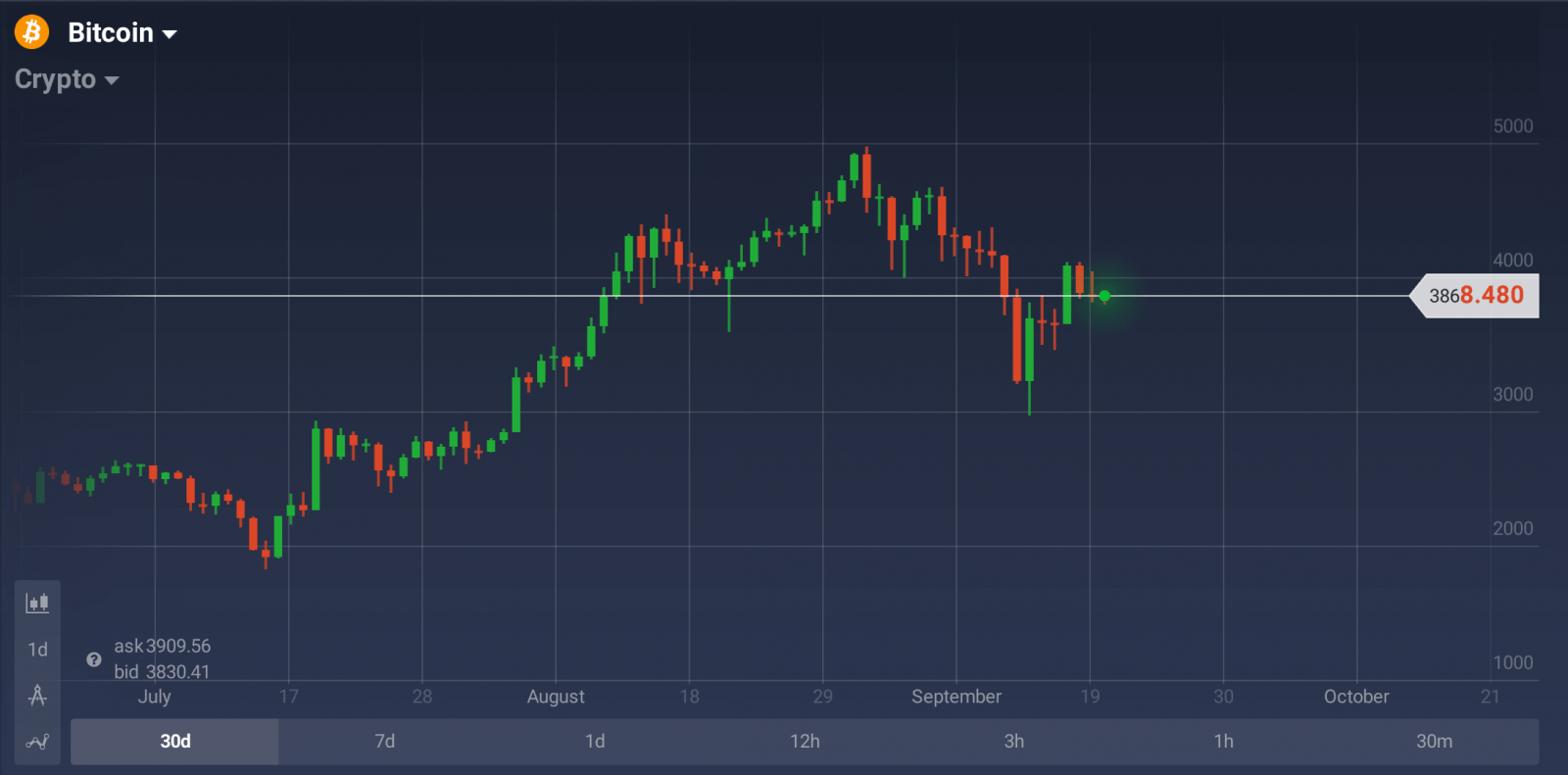 Bitcoin (BTC) stays below the $ 4,000 threshold although having had a few moments of resumption a few days ago, being today just over $ 3800. The trend for the last 7 days is positive, with a growth of about 4.50%, but we are still below the levels reached at the beginning of September, when the currency reached the $5.000 level.
Ethereum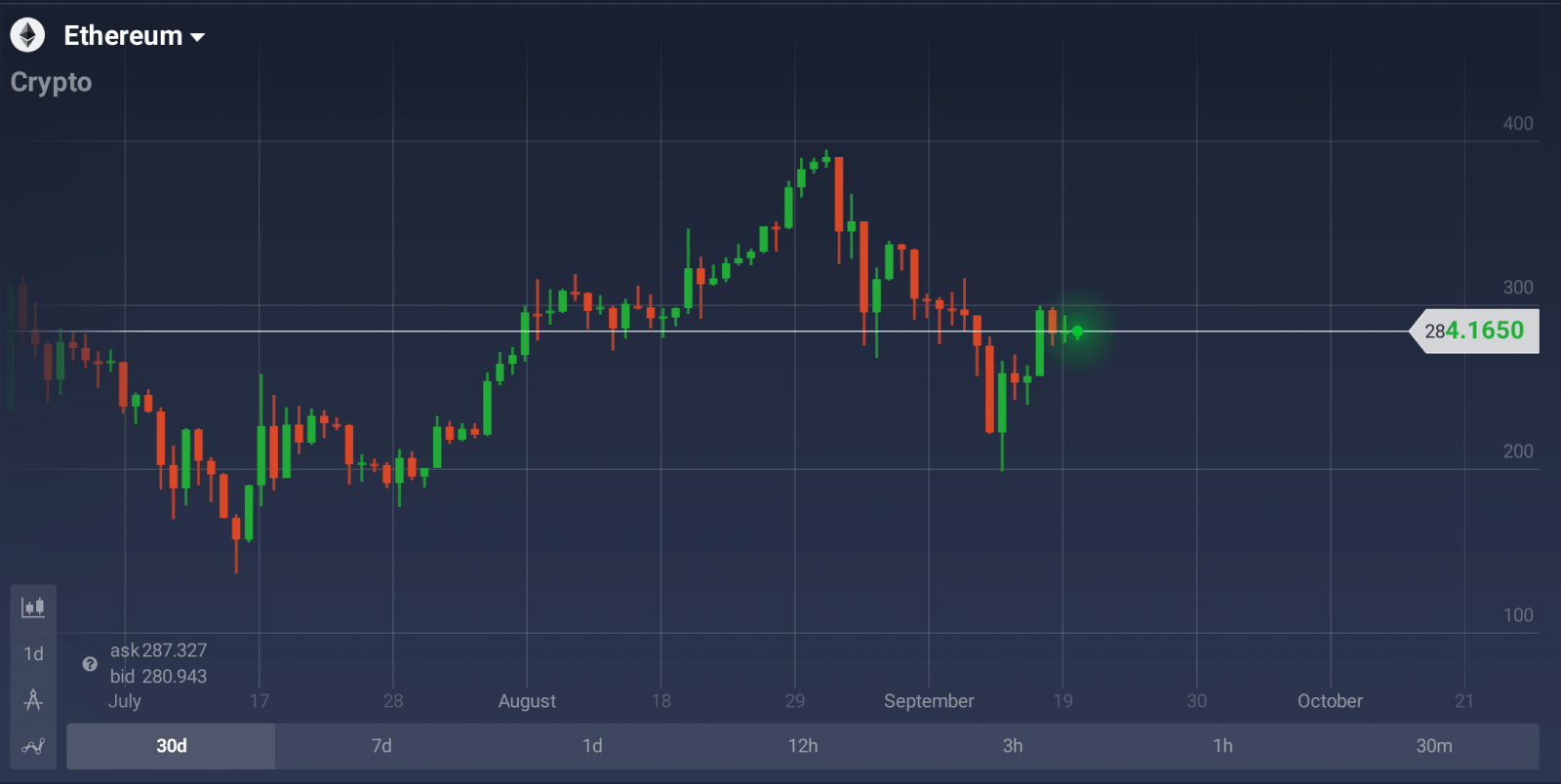 Ethereum (ETH) remains below the $ 300 threshold, today being just over $ 280. The smart contracts development platform seems to be also affected by the fluctuations of the entire market. However, the performance of the last 7 days is positive, with growth above 9%, and some signs of recovery, probably due to some recent technical implementations that would favor scalability of the platform and will be definitively introduced and developed in the coming months. From a recent interview with Ethereum's founder, Vitalik Buterin, it seems that the scalability of the platform over the next two years will be able to support a number of transactions equal to the number of transactions that is now possible on large credit cards like Visa or MasterCard. That's why the Ethereum price could reflect the technical improvements that will soon be introduced on the platform.
Other Cryptocurrencies
Zcash (ZEC), which together with Monero and Dash is one of the currencies that defends the privacy of its consumers, today stands at a value of just over $ 180, down about 1% over the last 7 days and with a market cap exceeding $ 400 million.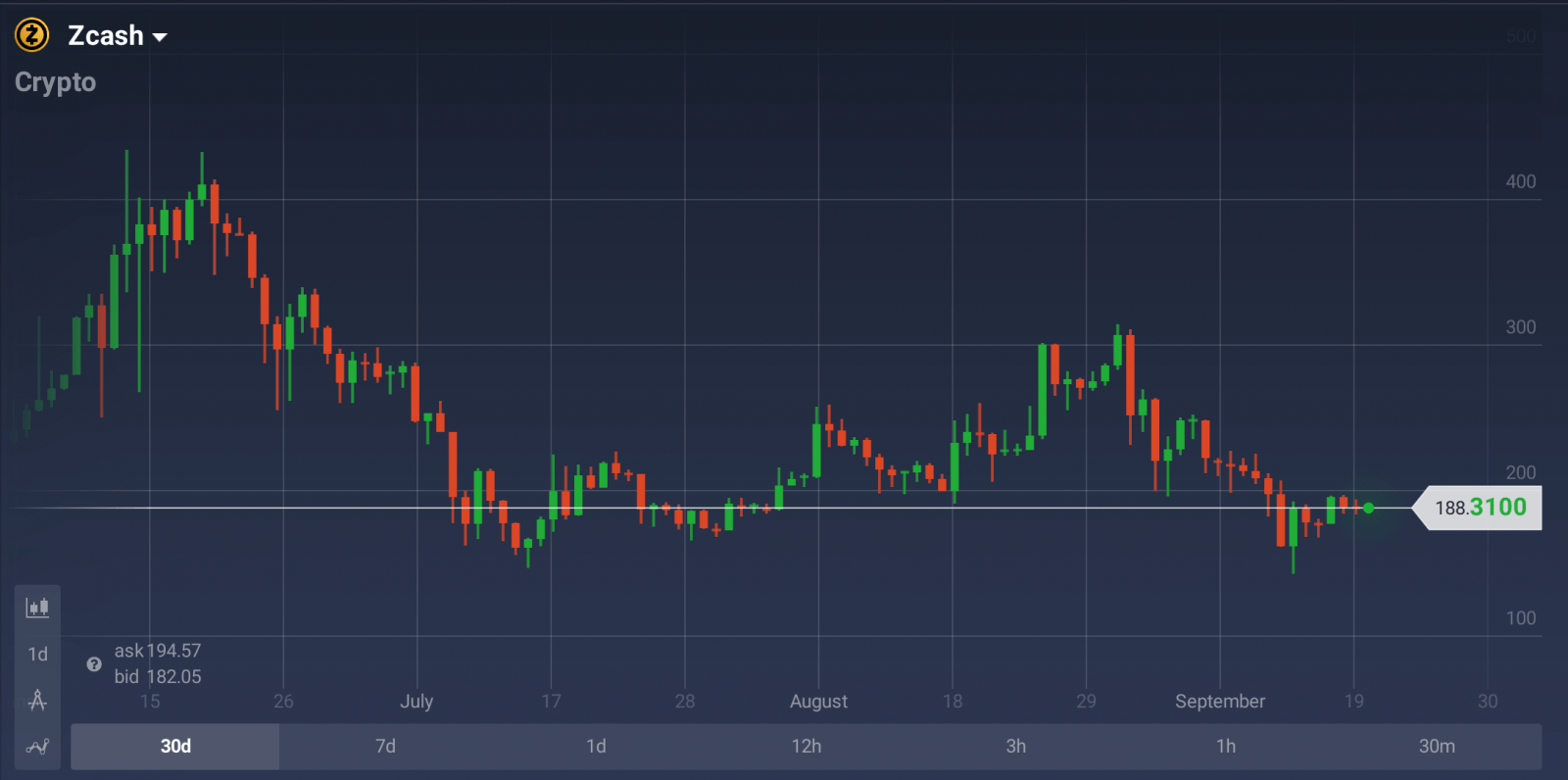 Dash (DASH) seems to be one of the currencies with some of the best recent performance despite market fluctuations. The currency known for its privacy features has climbed over 28% over the last 7 days, today being over $ 360.
Litecoin (LTC) unfortunately does not confirm the growth that had led it to exceed $ 80 at the beginning of September. The currency remains at the sixth position of the entire market, with a market cap higher than $ 2.7 billion, but the trend for the last 7 days is low, with a drop of over 7%. Its value is now just over $ 50.
Monero (XRM) also stays on a negative trend, and stands below the $ 100 threshold, with today's value of just over $ 90. News of some currency code implementations seems to be promising for the future, but at the moment the price slightly ups 13% over the past 7 days.
Trade crypto here