7 min read 
Have you ever heard of a company CEO that will discuss company private information on Twitter? That is none other than Tesla Inc's Elon Musk! As a company, it is considered a very innovative but quite controversial business that has dipped into so many different areas: space travel, robotaxis, insurance etc.

Where did it all start?
The luxury, state-of-the-art technology automaker and energy company Tesla, Inc. seems to be the perfect example of a controversial company for many reasons. Primarily because of the very questionable deeds the reign-holders commit, and the staggering innovations they produce; Tesla creations are on par with the famous scientist Nikola Tesla who managed to tame electricity and sat under artificial bolts of lightning reading a book unbothered (if you have not seen it, look for it.)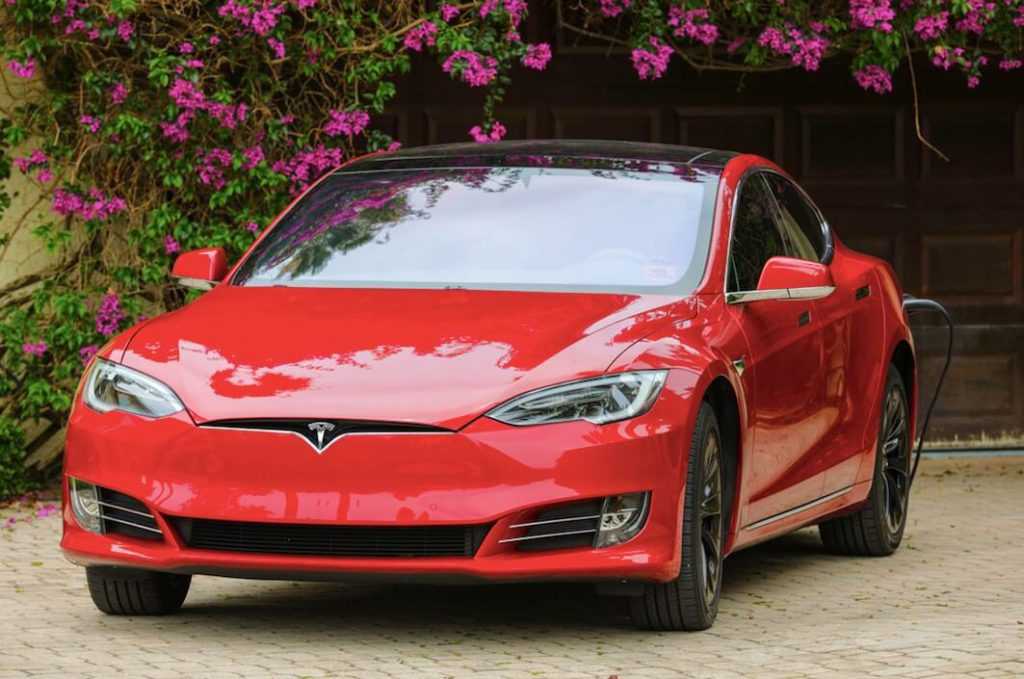 What makes the stock go up and down?
Going back in time, in March, 2016, Tesla unveiled their then new Model 3: a luxury all-electric four-door sedan. The consumer's anticipation had reached its peak as pre-orders started to flood in on the very first day they had been opened. Anticipation was high that, a week after unveiling, Tesla announced they received 325,000 reservations already. The stock surged at this news.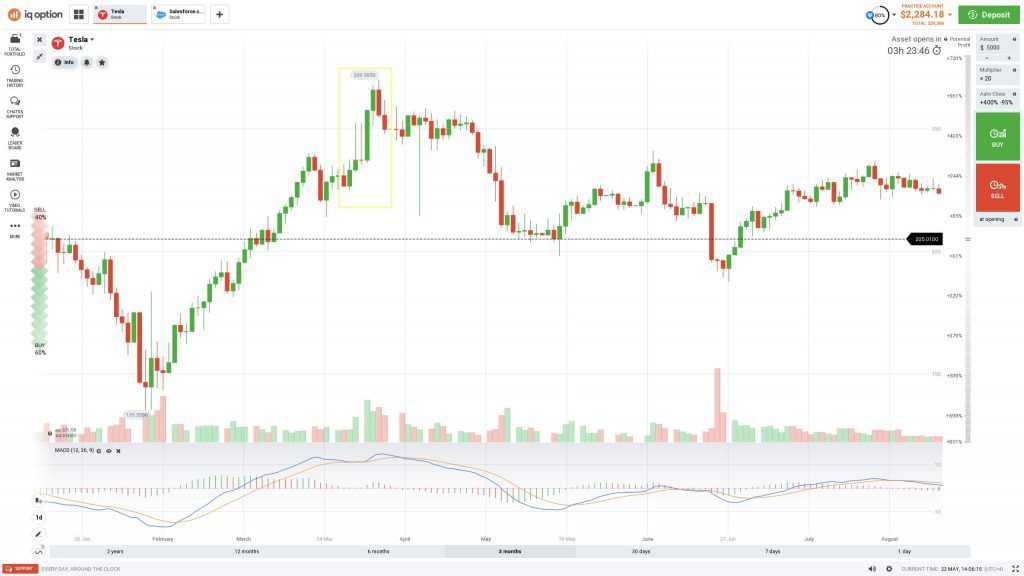 As time went on, demand on Model 3 continued to grow exponentially, while production needs demanded increases in speed, efficiency and bigger numbers achieved. By 2018, the company had to rev up production which meant calibration of car-making machinery was in store. A lot of capital expenditure involved the improvement of production and, despite several failed attempts at delivering promised pre-orders, and amidst fierce dissatisfaction coming from consumers, October 2018 brought the milestone of 100,000 Model 3 vehicles created. Electrek states that the production target of approximately 5000 vehicles created per week was achievable and already being implemented.
Following the success of Model 3 and its successor, the new and updated Model 3, Tesla, Inc. goes on to announce their deal with the Chinese government to own the entire building plant in Shangai, which signified the creation of Gigafactory 3 solely devoted to boosting production to ensure targets are met and exceeded, and profits are ramped up. On August 2nd, 2018 the purchase order for Gigafactory 3 was issued: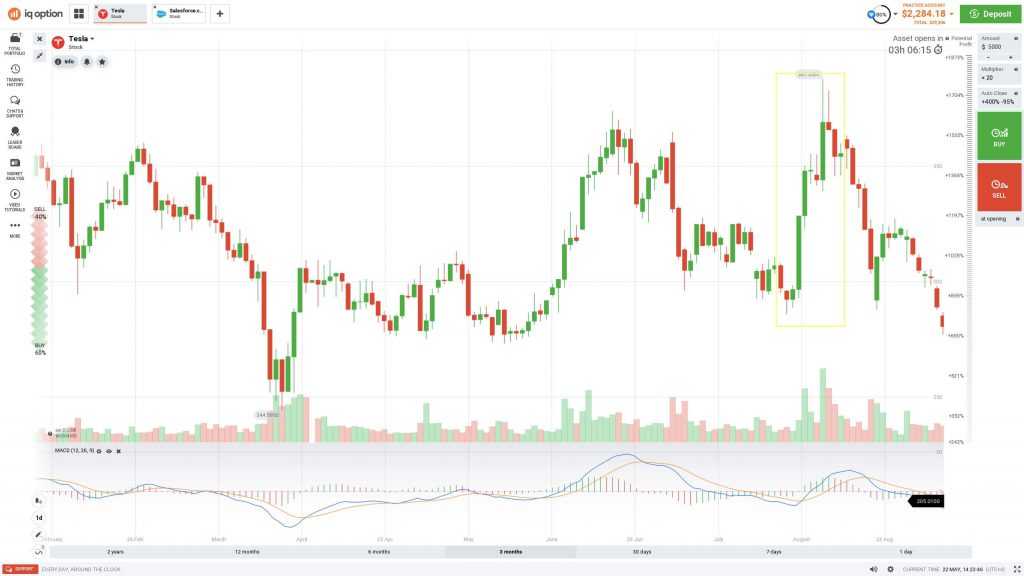 The company is now working on a very swift finalisation of the production plant in Shangai, China, hoping to be able to accommodate 200,000 units within 2 years and in another 2 to 3 years to have the capacity to accommodate a full 500,000 units for Chinese consumers. In addition, Elon Musk said, as per Electrek, that the company aims to produce 3,000 Model 3's by the end of the current year.
On Monday, May 20th, 2019, WedBush, a Los Angeles investment firm, cut price target for the Tesla shares to $230 from the initial $275 citing major concerns, CNBC reports. WedBush analyst Daniel Ives said in a note to investors that the company is not performing and managing the business as they should. "With a code red situation at Tesla, Musk & Co. are expanding into insurance, robotaxis, and other sci-fi projects/endeavours when the company instead should be laser-focused on shoring up core demand for Model 3 and simplifying its business model and expense structure in our opinion with headwinds abound."
To further empower the downtrend on the Tesla stock, the company's decision to decrease the prices of Model S and Model X, the two most expensive Tesla products, further exacerbates concerns regarding Tesla car demands, as investors are worried. The adjusted prices now read as follows:
Model S: $71,250
Model X: $71,950
Both of these prices exclude federal and state taxes.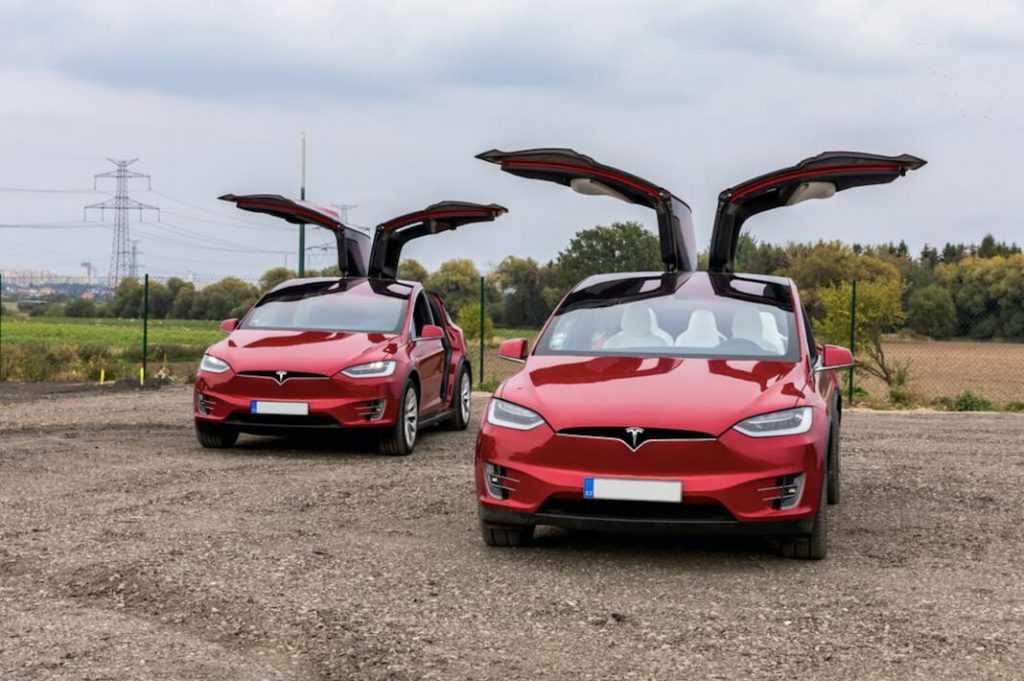 The volume of orders for Tesla has already reverted to more sell as this move inspires fear in investors' minds, and can be linked to WedBush's claims that the company is not focusing on what is important, namely, to simplify the business model and work on demand for products.
In their defense, Tesla, Inc. states that they periodically adjust prices and available options like other car companies, without clarifying whether deflated demand on their goods has been a catalyst towards this decision or not.
Future opportunities
What's next in store for Tesla? What might the Gigafactory, which, according to Electrek, looks almost complete, bring in its wake? Will it boost production and help Tesla CEO Elon Musk make the right decisions?
Information regarding past performance is not a reliable indicator of future performance.

Trade now