7 min read 
The true nature of communism
China's sharing economy reached $500 billion last year, and it is not stopping there. Meanwhile, 600 million people were involved in activities related to that sharing economy, which could grow to account for 10% of China's GDP by 2020, according to a report from the country's State Information Center.
"After all these years, China is finally embracing its communist roots," said Andy Tian, an entrepreneur and co-founder of Asia Innovations Group in Beijing. "That's the essence of communism: communal sharing."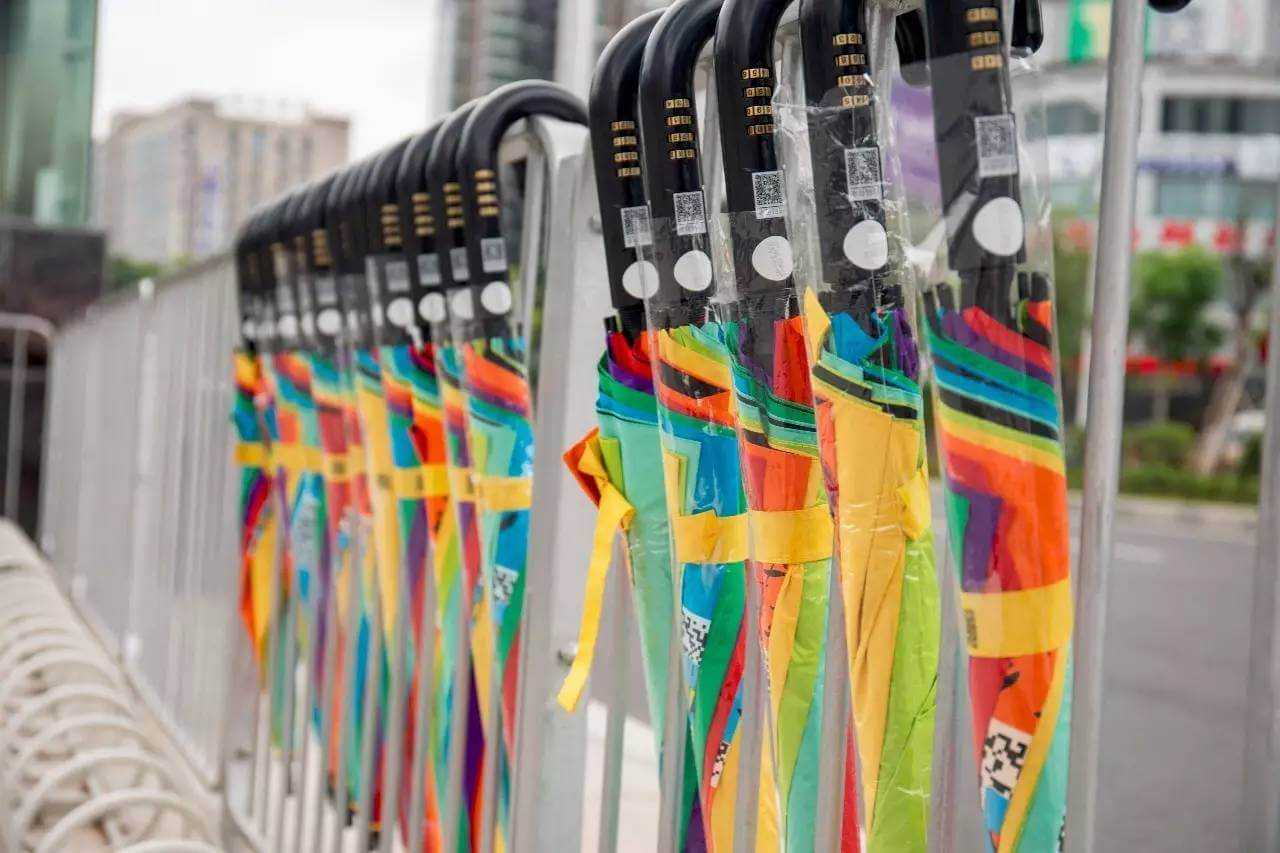 A key difference in the Chinese sharing economy has been the role of mobile technology in driving developments. "The sharing economy is only as strong as it is in China due to cashless transactions," Andrew Atkinson, marketing manager at consultancy China Skinny, told CNBC. Atkinson pointed to China's robust mobile usage as a factor facilitating growth in the space, which has seen everything from basketballs to battery packs on loan.
Bikes
Mobike, Ofo and Bluegogo might be the most popular bike-sharing start-ups in China right now, but the ultra-competitive space has attracted plenty of other smaller players. Nowadays, approximately 30 companies offer some form of bike-sharing services to the Chinese market.

Once registration and deposit payment is completed, users pay as little as 0.5 yuan (7 cents) for a half hour of use. Bike-sharing companies also offer hongbao, or red packets, where users stand to win cash rewards by riding "bonus bikes." Users can also park the bikes anywhere they want, meaning they don't need to look for designated docking stations – a criticism of similar services in cities elsewhere in the world.
The low cost and flexibility is attracting tens of millions of rides every day, as people look for alternatives in China's traffic-clogged cities. In spite of a few start-ups being shut down at the very beginning of their operations, still, plenty remain convinced that talk of a bike-sharing bubble is no cause for worry.

"There are definitely questions about how they make money at 0.5 or one yuan a trip … With the immense investment these companies receive, there is really no urgency for profitability at this stage, just a fight to expand market share," Atkinson said.
Basketballs
Basketball-sharing service Zhulegeqiu (which in Chinese is a pun that roughly means "Rent a Ball") debuted in April this year in Jiaxing, a city in Zhejiang province, and has since expanded to cities including Beijing, Shanghai and Hangzhou, Reuters reported.

To rent a ball, users scan a QR code on the company's basketball-sharing locker with their smartphone camera, unlocking a compartment holding a basketball. Payments are completed using WeChat.

Users initially had to pay a 29 yuan ($4.27) deposit to use the basketball-sharing service, but the company's founder told Technode last month that the deposit had since been adjusted to 69 yuan ($10.17). While rental costs varied, an hour of use could cost as little as one yuan ($0.15).

Students with ID cards can rent Zhulegeqiu basketballs for free.
Napping pods
Targeted at white-collar workers, users unlock each self-service capsule beds at Xiangshui Space with an app, climb in, and — after a refreshing nap — lock it on their way out.

Xiangshui Space rented out sleeping pods at US$1.50 at peak times – 11 am to 2 pm – for the first half hour, and then US$0.05 for every minute thereafter. Local media reports, however, said the chain's Beijing and Shanghai outlets had been forced to close because it failed to get the relevant permits.
The startup's homepage is now stripped bare, showing just a contact form and a notice that it's "temporarily closed." CEO Dai Jiangong did not outline how the startup might make its comeback.

The Xiangshui Space pods were aimed at office workers needing a productivity-boosting nap. It  had been designed in the style of something straight out of a sci-fi film and came complete with a USB port, reading light and electric fan, the South China Morning Post said.
Before it fell afoul of authorities, take-up of the latest novelty in the sharing economy had been robust: all eight of Xiangshui Space's napping pods in Beijing's Chaoyangmen tended to be full during peak period, the South China Morning Post quoted an employee as saying.
Stay tuned for the second part of tonight's article.
Trade here
Sources:
http://www.cnbc.com/