2 min read 
SAN was badly hit by the Chinese and South Korean policy update on ICO in September and it lost around 63% of its value against USD in just a couple of weeks. But since then, the Bloomberg of crypto-space is gaining its value steadily.
Key Highlights
SAN/USD gained 20% of its value week-on-week and still has a bullish trend
Resistance in the corridor of $0.31 and $0.33
SAN/BTC value dropped 22% week-on-week and is currently around 0.000053 BTC
In the past week, SAN gained around 12% against USD. It faced a strong resistance around $0.31, but ultimately it crossed this mark. Unfortunately, the token could not hold its position above $0.31 and is currently trading around $0.30. A strong support level around $0.27 is prominent.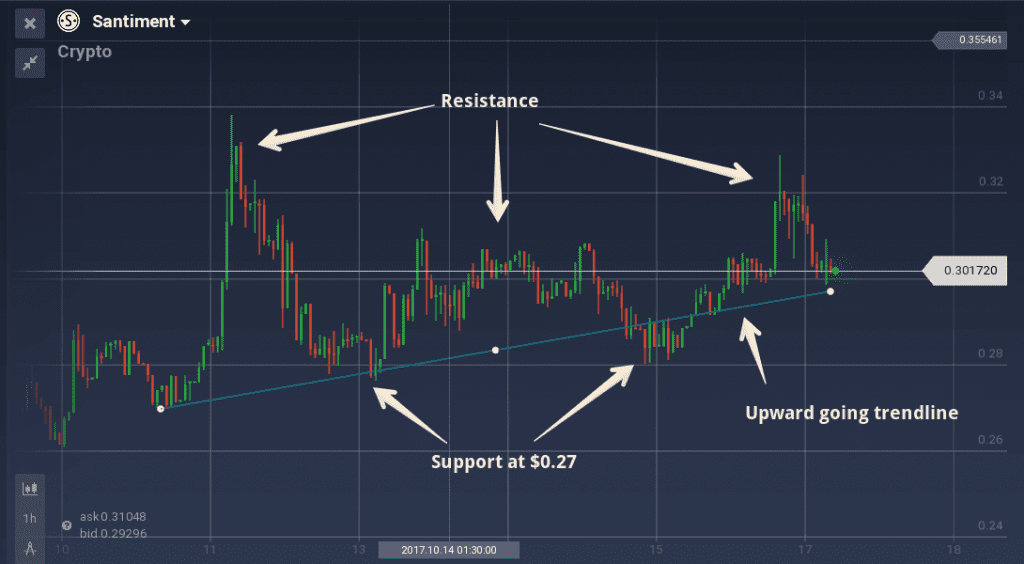 Moving to the 24-hour chart, slight downward trend is following the bullish upward trend. The MACD also indicates the bearish trend since last 6 hours. The 70/30 RSI is around currently around 33% indicating that there might be some overselling. This is good as it can attract the potential buyers which will eventually take the price up. But to regain the bullish position, SAN has to surpass the resistance above $0.32.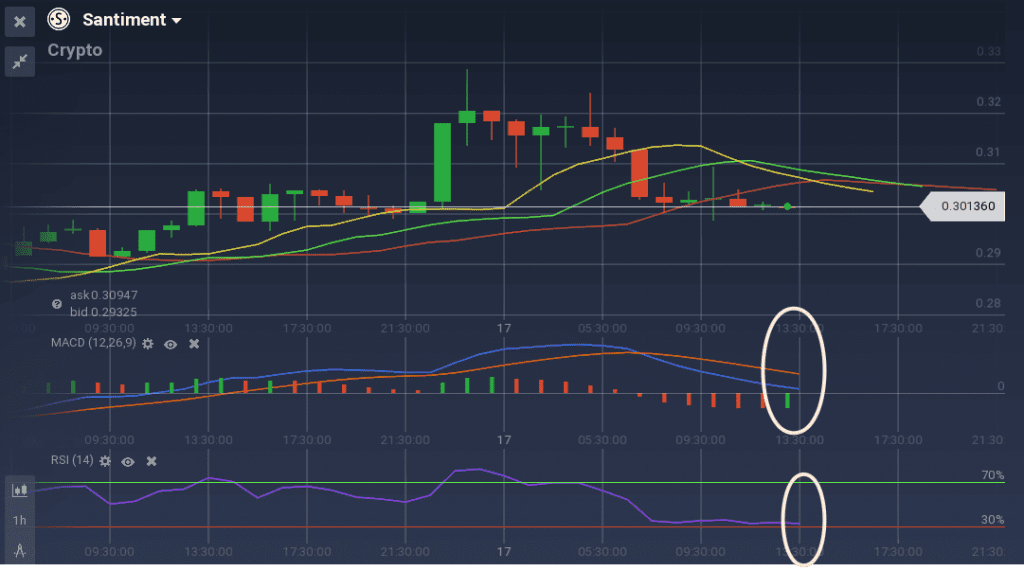 Against BTC, SAN is started poorly but stabilized along the way. Its value went down 0.000068 BTC to 0.000053 BTC in 24 hours, but then SAN held that position and fluctuated around that. This is mainly the result of bullish BTC/USD value which is now trading above $5665.
Trade here