Paychex Inc (PAYX: NSQ) is a major provider of integrated human capital management solutions for payroll, human resource, retirement and insurance services for small- to medium-sized businesses in the United States.
The company is due to report quarterly earnings on June 28th 2017, before market open. The company is headquartered in Penfield, New York, and has more than 100 offices serving, as of May 31st 2016, approximately 605,000 payroll clients.
1) Share Price – Choppy Outlook
The shares of Paychex Inc have experienced significant volatility both over the past 12month time frame as well as looking at the year to date price action alone.  Despite the sharp volatility the share price is currently up 8.42% from 1 year ago – currently trading at 59.24USD per share.

2) Earnings Expectations
The next earnings announcement for Paychex Inc is expected on June 28th 2017. The previous earnings announcement came on March 29th 2017 when the company reported 3rd quarter 2017 earnings of 0.55 per share (EPS). This EPS figure was in line with the consensus expectation of Wall Street analysts and further to this represented a huge 30.95% increase in EPS when compared to Q3 levels from the previous year. The expected consensus for EPS at the next announcement is for 0.53USD per share – representing an expectation of growth exceeding 8% year on year.

3) Product Range Expansion
Paychex Inc implements a continual drive to capture new opportunities – with regularly focussed execution of strategy that introduces new products and services for upselling.
The company also continues to drive expansion in the mid-market segment, which is expected to fuel improved earnings into the remainder of 2017. Growth is also being generated by cross-selling of new products such as Major Market Services (MMS) and Paychex Premier which are also designed to leverage upon the needs of the current client base.
4) Dividends – Stable
Paychex Inc reported a dividend of 1.68 USD for the 2016 financial year, representing a 10.53% increase over the previous year. In addition, the consensus Wall Street analyst forecast expectation for the upcoming year's dividend is set at 1.77 USD for the 2017 financial year – representing an expected 5.48% increase year on year.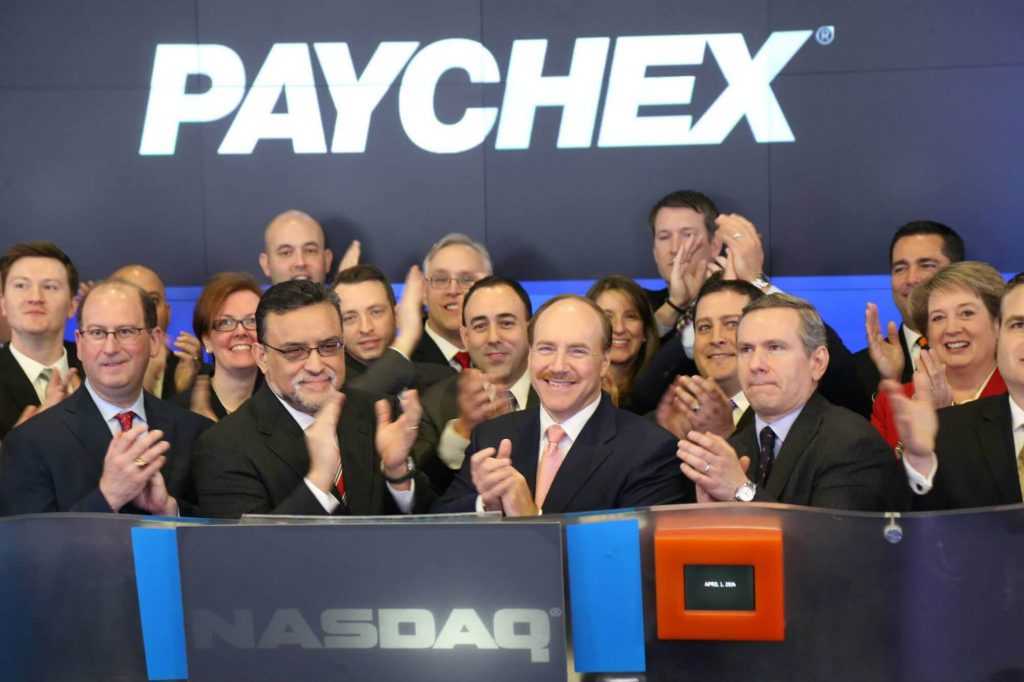 5) Key Growth Driver – Outsourcing
Paychex is aggressive in carrying out strategic expansion plans – executing joint ventures and acquisitions in timely and cost-effective ways that synergise with a broader long-term growth strategy.  A major long-term growth driver for Paychex Inc has been demand for outsourcing. This area has grown substantially as the wider economy increasingly seeks to outsource human resources to maintain flexibility and manage costs in a tighter economic climate. In addition, growing regulations across the economy have meant more small businesses require specialised outsourced talent
The company has a lot of characteristics that indicate they have a firm platform that can be directed towards generating future growth. However, the volatility in the share price represents significant risk that sentiment based dynamics can be damaging to investor returns over any time frame shorter than a long term holding period.
Was this article useful? Tell us in the comments.
Note: information provided is based on the market research.
[cta_en link="http://m.onelink.me/a5b20aed" name="Trade stocks here"][/cta_en]