4 min read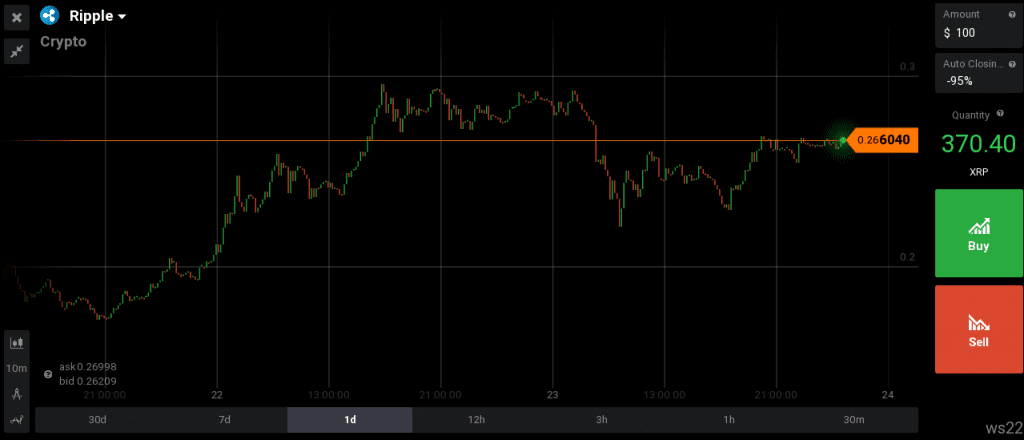 The price of Ripple (XRP) has risen by more than 46% in the last 24 hours. Ripple, also called the Ripple Protocol, released in 2012, allows financial transactions of any size, instantaneously, safely and almost for free, anywhere in the world.
The core of its technology is a public-based database, also called ledger, that uses a decentralized consensus process in order to allow its transactions.
The increase in value in the recent days is due to a large transactions volume in the global market from several exchange services. At the time we're writing, the price of the currency is between $0.22 and $0.30. Most of the trading volume, over a billion dollars in the last 24 hours, has occurred on some exchanges that started offering Korean won trading pairs.
Ripple's current price is still below the highest market level reached in May, when the currency reached $0.33. But the volume of trading recorded in the last 24 hours is still the highest ever so far.
Among the exchange services that offer the largest volume of Ripple are Bithumb, which holds about 44% of the global market, more than $500 millions, followed by Coinone and Corbit. These three markets together hold more than 70% of the entire Ripple volume on the crypto market.
The value of the global crypto currencies market has recorded a new record high, reaching $150 billion for the first time today. This is certainly an indication of how the market is steadily growing, with a 13% growth over the last 7 days, about 70% over the last month, and an incredible 1200% over the last year.

Bitcoin Cash (BCH) is now at $670, with a 120% increase over the last 7 days. But what seems to really attract investor's interest is the increased profitability for miners. The profit percentage for Bitcoin Cash miners has indeed increased, and now it's 2% higher than the proftability for Bitcoin (BTC) mining.
Bitcoin (BTC) in the meanwhile is able to mantain a value of $ 4,200 per coin, after touching a peak of $ 4,500 in the last few days. The total appreciation of the crypto currency during 2017 is over 300%, although growth has recently been lowered over the past few months.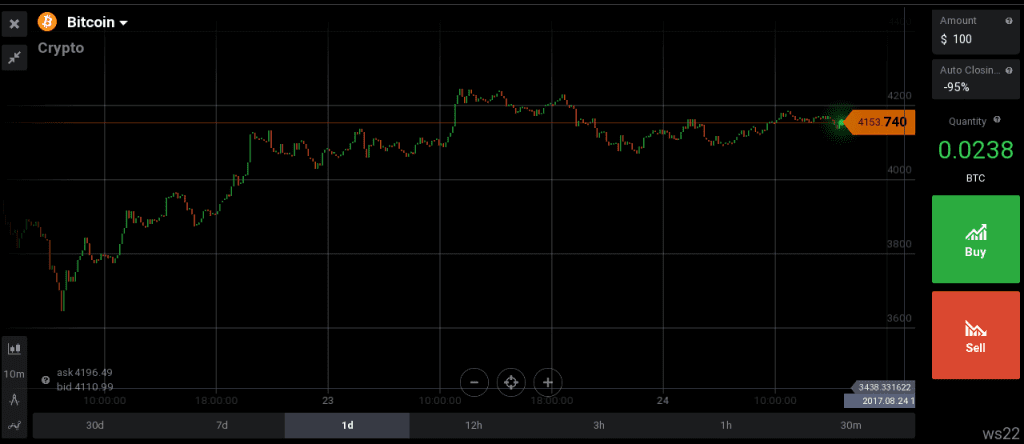 What remains to be seen is whether the market is having a pause, or if there's a broader sign of potential slowdown due to the nascent asset class.
Monero in the meantime confirms itself as one of the most interesting currencies to keep an eye on. With a value above $90 per coin, it has increased over 90% over the past 7 days. It seems that part of the responsibility for this growth comes from a rumor that Bithumb, South Korea's largest exchange service, made an announcement, confirming the introduction of Monero in its market. Poloniex is confirmed to be the platform where Monero registered the highest number of transactions, about 40% of the market.
Trade on Crypto here