3 min read 
Litecoin is one of the popular digital coins available today. With a market cap over $3.4 billion, it is firmly holding the fifth position among all the crypto coins. During its peak, the asset was sold for a record high price of ~$90, before dipping, and has still given investors a 10x return over the past six months.
Key Highlights:
After a drop in the early week, bullish trend finally took over, and in the last 4 days, LTC/USD pair gained 12.5 percent
LTC/BTC pair depreciated 6.3 percent and is currently trading at 0.0088 BTC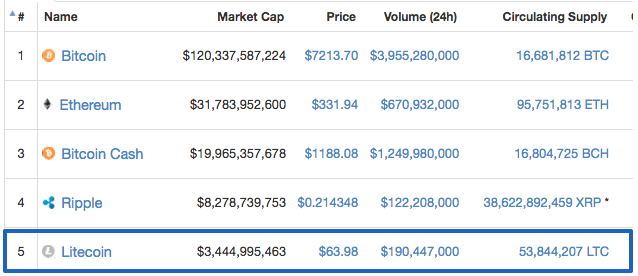 The past week, Litecoin had a roller-coaster ride. With an upward boost in the start of the week, the coin reached its weekly peak at $66.7. But soon the resistance at $65 to $67 level forced the coin to take a nosedive, and within hours, LTC/USD pair dropped to $56. But the coin soon found support at the level which also acted as a pivot.
After reaching the $63 mark, the pair had another downturn. But the support levels between $56.5 to $57.5 helped the coin not to fall further. Since the last four days, a strong bullish trend can be seen. This upward move has the strong support of a trend line, and the coin regained its value at $63.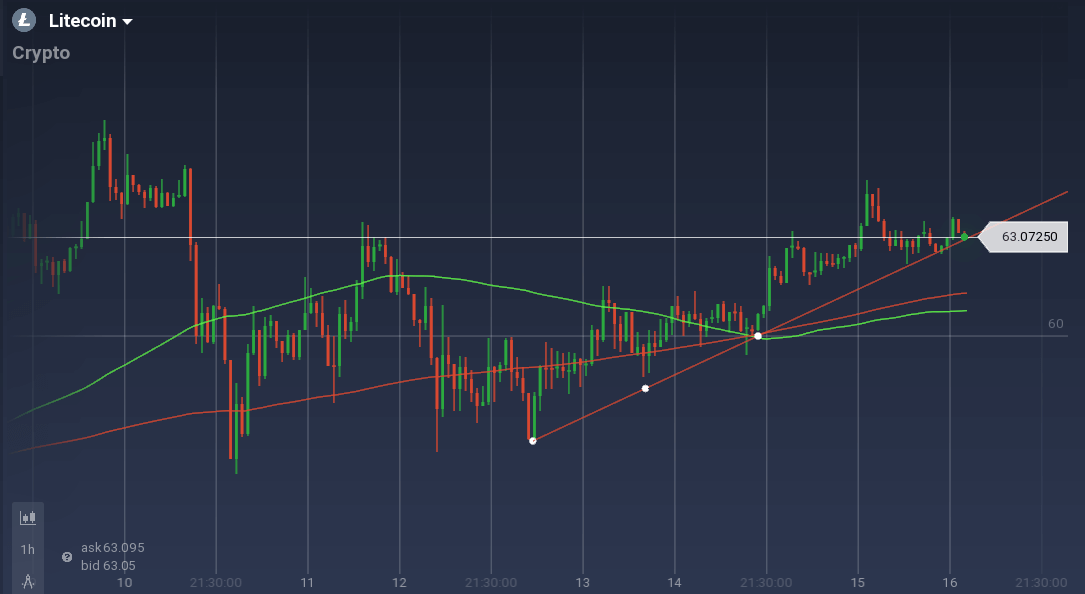 In the daily chart, the coin was traded within a narrow band between $62 and $64.5. Though an early boost took the value to its daily peak at $64.5, a down momentum took the control immediately. But the pair also found a strong support level at $63.6 to $62.7. The coin gained 1.65 percent in the past 24 hours.
With the up-down movement of the coin, the technical indicators are giving mixed signals. Stoch is bullish and moving up, but MACD is signaling the opposite. 100 SMA is also moving below the long-term 200 SMA curve.

Against Bitcoin, LTC did not do well this week. With a gradual bearish trend, the pair dropped from 0.0094 BTC to 0.0088 BTC. This is a depreciation of 6.3 percent.
Trade on Litecoin