11 min read 
Just recently JP Morgan executive Jamie Dimon calling bitcoin a "fraud" and claiming he would fire any employee from his firm who traded the digital currency for being "stupid." Now it seems JP Morgan has been caught red-handed purchasing a bunch of XBT shares, otherwise known as exchange-traded-notes, that track the price of Bitcoin.
We see you @jpmorgan $btc pic.twitter.com/tDSVLNHnmi

— I am Nomad (@IamNomad) September 15, 2017
According to public records of trading logs, the two associated firms JP Morgan Securities Ltd., and Morgan Stanley bought roughly 3M euro worth of XBT note shares. Interestingly after the recent regulatory crackdown in China, and the statements from JP Morgan's senior executive Jamie Dimon talking trash about bitcoin, his firm bought the dip on September 15. In fact, out of all the companies on the list, like Goldman Sachs and Barclays, the JP Morgan team of buyers purchased the most XBT notes.
Bitcoin exchange-traded-notes (ETNs) are a popular investment vehicle for mainstream investors and financial management firms who want exposure to bitcoin. A few institutions offer ETNs which sells notes called the "Bitcoin Tracker." These bitcoin-based ETNs track bitcoin price movements against the Euro and USD. Bitcoin ETNs have done extremely well over the course of 2017 following suit with bitcoin's meteoric price spike.
Learn 3 Ways to Trade Bitcoin on IQ Option.
JP Morgan doesn't just purchase bitcoin notes, but is also heavily involved with the 'blockchain fever' that has infected banks across the world. The financial firm has applied for a "bitcoin alternative" patent with the U.S. over 175 times in 2013. The company is also working on an ethereum-based blockchain alongside, according to people familiar with the matter, working with Zcash development as well. With the ethereum project called "Quorum," JP Morgan has its own Github repo that explains how the permissioned blockchain does not need consensus mechanisms like Proof-of-Work (POW) or Proof-of-Stake (POS). Time to get sceptical about Investment Banks again?
T-Mobile US Explores Takeover of Sprint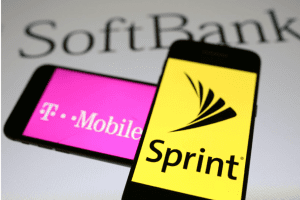 U.S. wireless carrier T-Mobile US is exploring taking over rival Sprint Corp in an all-stock deal, after SoftBank Group Corp offered to give up its majority ownership of Sprint, a person familiar with the matter said. The latest negotiations come after Reuters reported earlier this year that Japan's SoftBank was prepared to give up control of Sprint to clinch a merger with T-Mobile, and only retain a minority stake in the combined company. Sprint and T-Mobile, which is controlled by Germany's Deutsche Telekom AG, are still weeks away from an agreement, and have not settled on a share exchange ratio or even started performing due diligence on each other, the source added. The companies have agreed, however, that John Legere, T-Mobile's outspoken chief executive, would run the combined company should there be a deal, according to the source, who asked not to be identified discussing confidential negotiations. Both Sprint and T-Mobile did not immediately respond to requests for comment. Sprint's shares rose 8.2 percent, while T-Mobile's shares were up nearly 5.3 percent after CNBC first reported on the progress of the talks.
Uber Reviews Asia Business Over Bribery Allegations in U.S
Uber which is the subject of a federal probe into whether it broke bribery laws, has started a review of its Asia operations and notified U.S. officials about payments made by staff in Indonesia, Bloomberg reported, citing people with knowledge of the matter. A source familiar with the matter told Reuters that the Bloomberg report was accurate. Uber said in August it was cooperating with a preliminary investigation led by the U.S. Department of Justice into whether company managers violated U.S. laws against bribery of foreign officials, specifically the Foreign Corrupt Practices Act. Uber hired law firm O'Melveny & Myers LLP to investigate how it obtained the medical records of an Indian woman who was raped by an Uber driver in 2014, Reuters reported in June. O'Melveny & Myers is now examining records of foreign payments and interviewing employees, raising questions about why some potentially problematic business dealings were not disclosed sooner, Bloomberg said on Tuesday.  Attorneys are focused on suspicious activity in at least five Asian countries: China, India, Indonesia, Malaysia and South Korea, Bloomberg said, adding that Uber's law firm is reviewing financial arrangements tied to the Malaysian government that may have influenced lawmakers there. Uber and the DoJ could not immediately be reached for comment.
Wall Street Ticks Up Ahead of FOMC Policy Statement
Equities moved higher once again on Tuesday, but conviction was weak ahead of the latest FOMC policy statement, which will be released on Wednesday afternoon. The S&P 500, the Nasdaq, and the Dow closed at new record highs, but the small-cap Russell 2000 lagged a bit, settling just below its unchanged mark.
Financials outperformed, sending the influential financial sector (+0.8%) to its seventh win in eight sessions, thanks in part to a slight steepening of the yield curve – which bodes well for lenders. The yield on the 2-yr Treasury note finished flat at 1.39% while the benchmark 10-yr yield climbed one basis point to 2.24%.
Mexico Earthquake: At Least 248 Dead After Powerful Quake

Rescuers searched for survivors through the night after Tuesday's powerful earthquake shook Mexico City and surrounding states, killing scores and leaving many trapped under collapsed buildings.  The epicenter of the 7.1-magnitude earthquake was 2.8 miles (4.5 kilometers) east-northeast of San Juan Raboso and 55 km south-southwest of the city of Puebla, in Puebla state, according to the US Geological Survey. President Enrique Peña Nieto said 22 bodies were found in the debris of an elementary school in Mexico City that collapsed due to the earthquake. At least 30 children were still missing Tuesday night, he said. "We are facing a new national emergency," Peña Nieto told citizens earlier on his first address following the earthquake.
Economic Events:
12.50am – Japan trade balance (August): previous figure was a surplus of ¥419 billion. Market to watch: JPY crosses
9.30am – UK retail sales (August): sales expected to grow 1.1% YoY from 1.3%, while the MoM figure falls to 0.2% from 0.3%. Market to watch: GBP crosses
3pm – US existing home sales (August): expected to rise to an annual rate of 5.5 million from 5.4 million. Market to watch: USD crosses
3.30pm – US EIA crude inventories (w/e 15 Sept): previous week's figure was a rise of 5.9 million barrels. Markets to watch:  Brent, WTI
7pm – FOMC decision (press conference 7.30pm): no change in policy is expected, but watch for any indications that the outlook for rates is shifting, or whether the committee is still looking to raise rates once more this year. Markets to watch: US indices, USD crosses
Trade here