3 min read 
Cryptocurrency prices have been in freefall since the start of 2018 – with Bitcoin down over 50% year to date and Ethereum falling close to 30% over the same time frame. At the moment, IQ Option is the only large broker offering short trading to users – allowing traders to trade accordingly as prices fall.
Why is crypto dropping?
Bans and restrictive legislation from China and other Asian nations (most notably Korea) have stemmed flows and spooked the market resulting in the downward spiral. Chinese authorities have taken steps to ban online cryptocurrency trading services and related advertising – another blow to the crypto market, with ICOs being banned in China in 2017.  China and Korea are two of the biggest cryptocurrency trading and mining markets across the globe.  Therefore, the curtailment of market activity in these regions has sent prices lower.
In the UK we have seen a high-street bank, Lloyds, announce a ban on credit card cryptocurrency purchases to its customers – following the footsteps of US banking giants JP Morgan Chase & Co and Citigroup.
Panic selling
On top of this restriction in liquidity and volumes, crypto-market participants across the globe have been cashing out of positions – driven in part by panic-based sentiment as they worry that the downturn will only continue.  From a calmer, more logical approach, traders have also been selling based on profit taking arguments. The crypto-market was considerably over-bought into the year end of 2017 and many investors simply see this downturn as a correction to fair value as the digital asset market stabilizes and finds its place in the world.  
How to benefit from falling crypto prices? 
Many speculative traders profit from falling prices – through shorting the asset. Shorting is basically like placing an order that prices will fall. Falling cryptocurrencies are a candidate for shorting if you believe prices will continue to fall.  However, not all brokers allow short selling.
IQ Option Offers Short Selling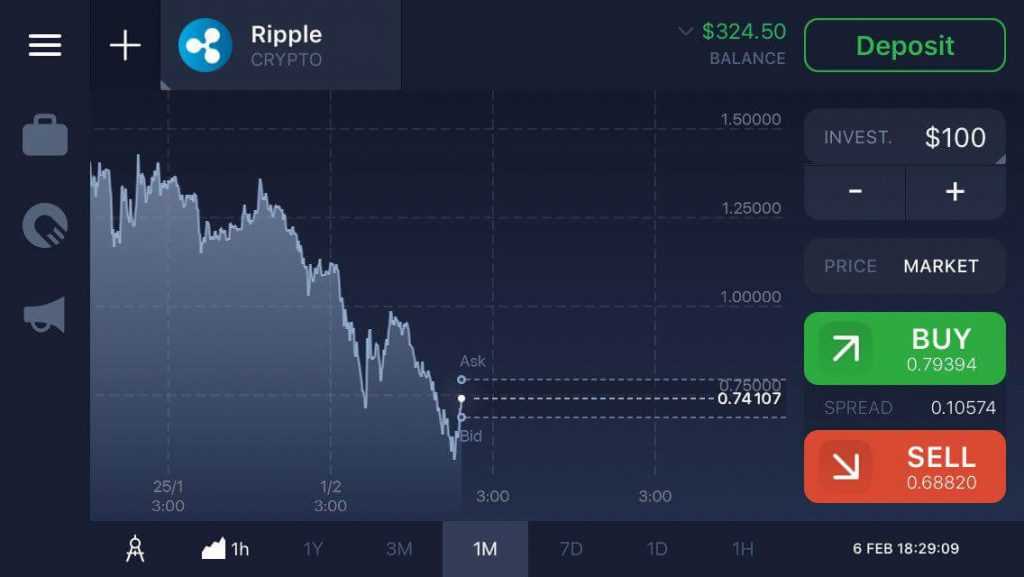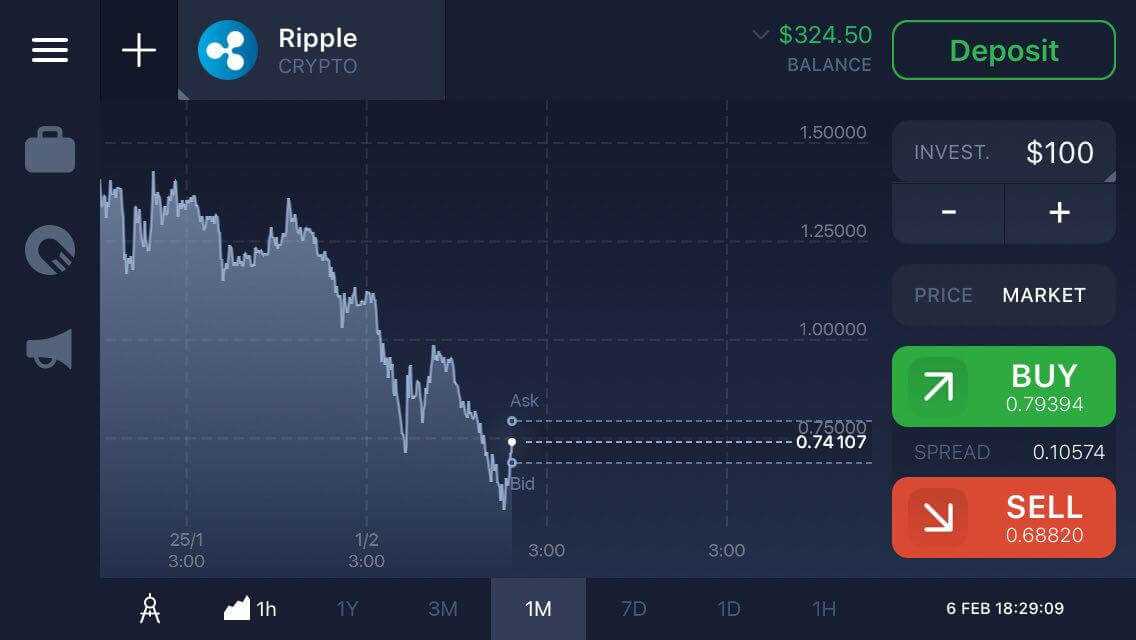 Unlike other brokers, IQ Option gives investors the opportunity to short cryptocurrencies: CFDs (contracts for difference) can be used for shorting cryptos.
We can realistically expect wild swings in cryptocurrency prices for the foreseeable future. IQ option offers investors the chance to trade both rise and fall of cryptos.
Trade here
NOTE: This article is not an investment advice. Any references to historical price movements or levels is informational and based on external analysis and we do not warranty that any such movements or levels are likely to reoccur in the future.
In accordance with European Securities and Markets Authority's (ESMA) requirements, binary and digital options trading is only available to clients categorized as professional clients.
GENERAL RISK WARNING
CFDs are complex instruments and come with a high risk of losing money rapidly due to leverage.
76% of retail investor accounts lose money when trading CFDs with this provider.
You should consider whether you understand how CFDs work and whether you can afford to take the high risk of losing your money.
Source:
http://www.independent.co.uk

http://metro.co.uk