With their new blockchain tech, IOTA has offered clients some pretty unique features like zero fees, infinite scalability, fast transactions, secure data transfer, quantum-proof cryptography, etc. Their network also has no transaction fees. With a jump in the value of IOT/USD this week, the market cap of this coin again crossed $2.2 billion, and it also made its grip on that 7th spot more firm.
Key Highlights:
With a gradual week long bullish trend, IOT/USD pair gained 69 percent week-on-week and currently trading at $0.78
The pair found an excellent support at $0.52, but the weekly peak in the last 24 hours at $0.89 also acted as a pivot
IOT/BTC pair appreciated 41 percent over the week and currently trading at 0.000099 BTC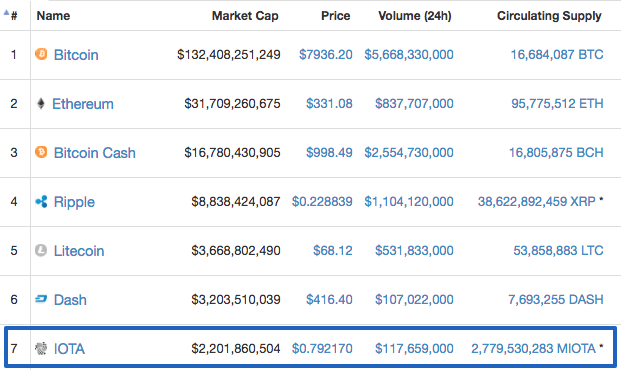 IOT/USD pair had an incredible performance this week. It had a consistent bullish movement. In the weekly chart, it also found support at $0.52 which was tested a couple of times. But ultimately with a push, the pair shot up to $0.89 where it encountered a strong resistance and took a downturn. Overall the token appreciated 69 percent over the week which is huge.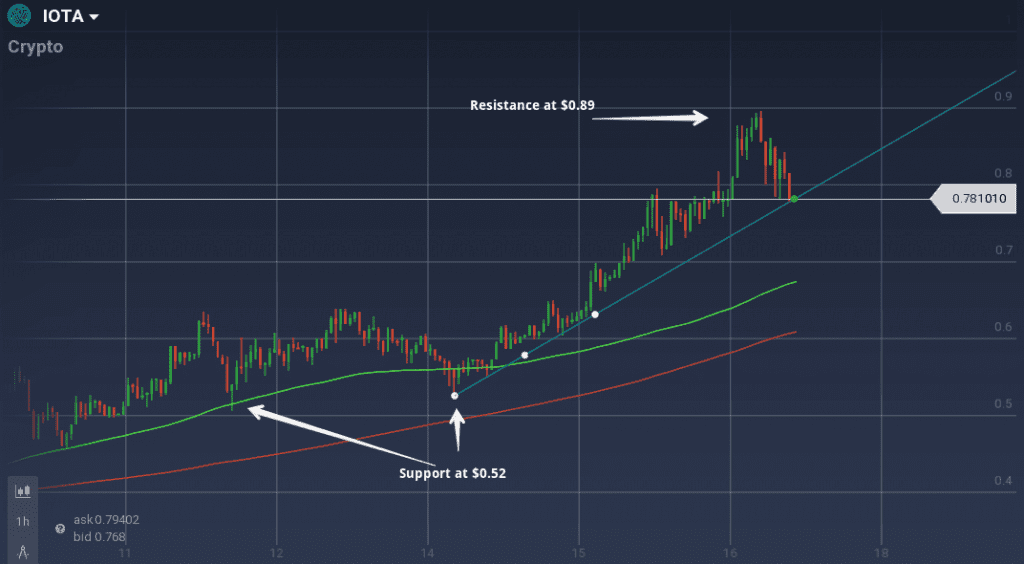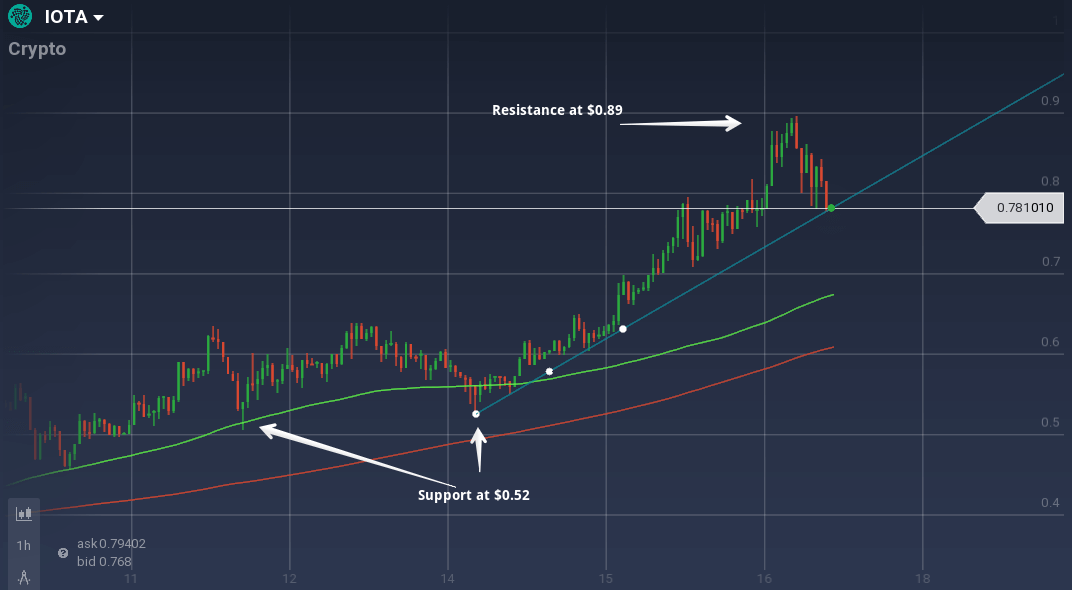 In the daily chart, the IOT/USD pair formed a triangle above the trend line. After touching the weekly peak at $0.89, a downturn took the value at the current trading price of $0.78. At this level, it is also testing the trend support.
With the recent drop in the value, the indicators are also moving bearish. Stoch took a nosedive and is reaching the overselling area. RSI is also at 37.5 percent. Similarly, MACD is also moving bearish. With the weekly bullish wave, the Fibonacci retracement level is at 23.6 percent.



With a weekly gain of more than 41 percent, IOT also performed very well against Bitcoin. The pair had an excellent bullish week though with some dips and pitfalls in the mid-week. But overall, the token gained a lot and currently trading around 0.000099 BTC.
[cta_en link="http://bit.ly/2wgxwLy" name="Trade on IOTA"][/cta_en]